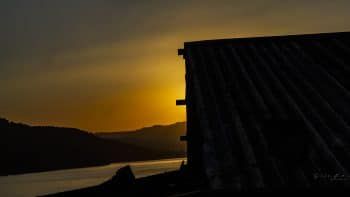 '' Su, tell me what is the purpose of your life? ''
'' Don't reply in haste. Take your time''
PB  dropped this question and went for a shower.
I warmed up to the question and continued browsing Instagram.
He was back after ten minutes,
'' I don't have an answer '' I replied.
''Maybe you love traveling? '' He prompted.
''Yes, I would like to travel to find the purpose of my life '' I replied.
In travel at least we can find out the purpose of the other person. I was to find out this truth a few days after this small conversation.
My bestie and I were planning for a girls-only trip from 2019. She was overly enthusiastic and dreamt of going n a week-long cruise. Being practical I knew it is easier said than done. I suggested a one-day trip to Mulshi village instead. Mulshi is near to Pune and we could make it happen with a bit of planning.
Two years passed and somewhere the Mulshi plan was slowly materializing. She found a farmhouse and cottages run by her family friend in Mulshi village. The guest house was closed due to lockdown and she thought by our visit the owner will get a small income also. This will be a random act of kindness towards both the host and guests.
We planned our dream trip to Mulshi. We fixed our trip by the first week of November. The excitement was all over as we planned our first girls-only get away from home. We could get a driver only for the drop, so my friend decided to drive on the return journey.
 We calculated to reach our destination  in 3 hours of drive from Pune. I couldn't stop dreaming about the picturesque sunsets by the lush paddy fields lined by bright yellow cosmos flowers.
   As if reading my mind my friend messaged me
'' Bhabhi please don't take your camera, otherwise, you will be shooting all the time and I will be left alone''
What is the use of traveling if one cannot capture all the beauties on the way? But to pacify my friend, I decided not to carry my tripod on this trip.
We planned to carry Tea and snacks for a short tea break in between. I made ginger tea, bread pakoras, and banana fritters. I felt excited thinking of stopping near some village farms and enjoying our tea and snacks. We set out on a cool November noon. Our drive was smooth and just before reaching our destination we stopped near a paddy field to enjoy our tea and snacks. There were small huts and one or two women were found engrossed in work in the fields. I used the opportunity to wander a little bit into the farms on the pretext of taking selfies. When I see open farms like this I can't help but go in and be a part of the experience. We safely reached our farmhouse by evening. It was nestled between paddy fields and on one side was the river. The other banks of the river were the mountains and deep forests.  The silence was broken only by the tingling cowbells from somewhere inside the forest.
The caretaker of the farmhouse Tanaji was the only other occupant there. He brought tea for us. I had already judged the tea as thick and sugary even before drinking.! But anyway gave it a try. To my big surprise, the tea was made from fresh cow milk and was balanced and delicious.  Tanaji told us we can go up to the sunset point and watch the sunset now and dinner will be ready by 8 pm.  The sunset point was another ten minutes drive from the cottage. We parked near the roadside from where we could witness one of the glorious sunsets of Mulshi.
There was a small thatched hotel with wide windows opening towards the deep lake and skyline We sat on chairs facing the lake. Smoke and fog were rising from the deep blue waters. There was a small hut near the banks and I found a lone lady doing some work in the fields surrounding the hut. We were not allowed to go down to that region. We settled on the plastic chairs near the windows. Feeling obliged to the restaurant owner we ordered tea once again and took some lays packets from a hanging basket. The quiet tea shop owner was not keeping an eye n the visitors nor bothered to keep anyone at the cash counter. He gave us tea and went back to the kitchen.  I told my friend to sit and enjoy the sunset and started roaming around the place with my camera for some pictures. And I got them too.
I can tell you people carrying cameras are the most restless lot! After a sumptuous dinner of chicken curry and rotis served by a smiling Tanaji, we retired to our modest room. My friend slept off soon while I twisted and turned thinking of going to the river banks during day time. The loud and fervent Vittala Bhajans from some nearby village filled the night and went on till early morning.
I woke up early, did my meditation, and got ready. Tanaji informed us we can not get the morning tea till 8 am or till the time the milkman comes.  We decided to go for a long morning walk.  I felt distracted by the serene beauty surrounding me. The paddy fields of Sona Masuri rice were glistening in the morning sun. I felt the reverence rising in my heart for the food we eat and the humble farmers who live in the villages. The pathways were lined with mulberry bushes and wild creepers with bright red flowers. Sun was pouring warmth and light. I took some pictures of the mountains in the morning glow. My friend commented '' Gulabi Mausam in Pune ''. This means a ''pink weather '' just the right amount of warmth and cold.
Everything was going well and as planned till a twist in the tale happened. We reached back the farmhouse right in time for breakfast. The dining area was on the lawns and we sat on the granite bench and table while Tanaji served us hot tea and delicious Poha. The Open-air and open-to-nature dining area are one of my biggest weaknesses and I looked around in gratitude for this great getaway we are having.
'' Forget not that the earth delights to feel your bare feet and the winds long to play with your hair.'' —Khalil Gibran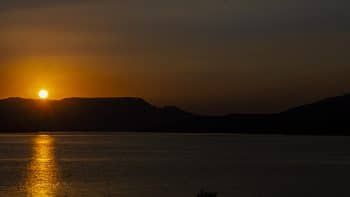 Suddenly I longed for some meditative moments. I just wanted to have my breakfast silently, mindfully. My friend was happily chattering and I couldn't participate in the friendly banter of friend. Neither I could tell her I want silence and solitude. It looked so absurd when we were the only two people in that entire area. I felt pangs of anger and guilt and I felt the entire trip to be futile. On our way back I was very silent and occasionally replied in monosyllables to her loving chat. I felt my dear friend may not understand what happened to me at the breakfast table and decided not to tell her till I find a proper answer.
I returned home sort of feeling miserable. I told PB later '' You, know what I discovered myself during my trip. I am toally asocial ''
I became increasingly quiet till I found the answer recently for my strange behavior that day. Sitting in such closeness to the enchanting and powerful Nature, I was experiencing Love and Devotion. I wanted to show my reverence to the beauty surrounding me through silence. That was the only reason.
Let us go to a recipe 🙂
Poha is a very popular breakfast dish in Maharashtra.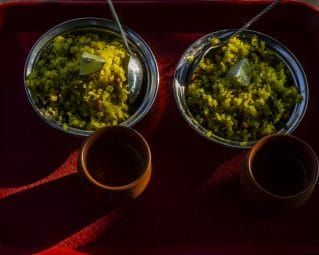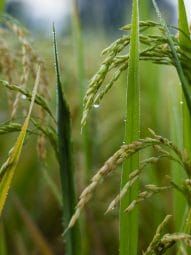 Here is how to make a delicious Poha.
( serves  two )
Ingredients:
2 cups Poha (rice flakes )
Handful dry roasted groundnuts
1 small onion chopped
2 green chilies
1 tsp mustard seeds
Oil for tempering
Green coriander
Salt, sugar
1 tsp lime juice
Preparation :
Take the rice flakes in a colander and run two cups of water over it to soak it . Drain the water completely. Add a teaspoon of sugar and salt to it. Lightly mix with hand.
Heat two teaspoons of oil in a pan. Add mustard seeds and allow to splutter. Add chopped onion and green chillies. Saute. Add roasted groundnuts. Add turmeric powder. Toss in the soaked Poha. Mix well. Check salt at this point. Keep the lid on and allow to steam for a few minutes. Add lime juice, sprinkle fresh coriander.
Your healthy yummy breakfast is ready.
Try it out and let me know 🙂
Jai Sri Hari 🙂 
---