Few weeks ago I was enjoying the youtube satsang with Krishna Das, the divine music and wonderful stories of his guru Neel Karoli Baba. He shared a story where one of the devotees said something about Guru's grace that will stay with me forever.
Everything is Guru's grace, but we must act like it isn't.
I pondered over these words for a while, I felt a sense of contentment in my heart. Such a beautiful thought, I could live with this. Walk the path, live my life with truthfulness, see my dharma as karma and my karma as dharma. Whatever good happens, it's Guru's grace – but I must do my duty and act as if I must earn it. 
It all comes down to ego, ahankara. A false sense of identity. Is that all I have to give up for my Guru? 
That's a deal that is never on sale. But still the greatest deal we can ever have! But the price is ego. 
Sheesh diyo jo Guru mile, to bhi sasta gyan.
Sara din so liyo re jaag musafir jaag.
May we arise and awake. May we not just fall in love, but rise in love.
May we sing the song that we are meant to sing. May we live this life like a song.
May we see that the treasure we seek outside pales in comparison to what we have inside us.
Koi Satguru mile to bhed batave khol de andar khidki.
Only a true Guru- Sadguru can open the windows of the world in us!
This life is really a Gorakh Dhandha. All my life I thought I am the one who is amazing, who is doing these amazing things. Now I feel I am a bit wise,but  only because I realize what a fool I was! 
This post has gone rogue. Only the thought of Guru brings me back. If there is only one thing to remember, let it be this.
Everything is Guru's grace, but we must act like it isn't.
Related Q&A
Which is Your Favourite Discourse by Swamiji?
Sri H
asked in Spiritual Wisdom 1mo ago
Jai Shri Hari!
Mine is Insight on How to Meditate.
I would love to know your favorites.
Also please provide links to the respective video.
Side Note: As I don't know hindi, please add links to the videos that are available with english subtitles (almost every video of swamiji is present with english CC except few)
Thank you.
Har Har Mahadev!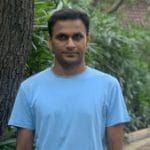 ajay S
replied 1mo ago
Hello Sri ji,
Very hard question you have asked, to pick favorite video of Swamiji 🙂 . I just love his each and every video. I have picked two which i saw quite long back and loved it:
https://www.youtube.com/watch?v=bEXUBtf2ET0 - Suffering and You
https://www.youtube.com/watch?v=lp22PH6BUO0 - The Journey of Self-Evolution
- Jai Shri Hari!!
What is your own quote of the year?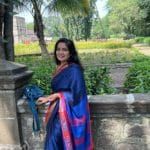 Surekha C
asked in Self Discovery 2mo ago
Like I have discovered this wisdom in relationships.
Give what they want.
Take what you want.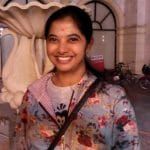 Manjul...
replied 2mo ago
Whatever you do, give your 100% unless you are donating blood!!
Why do you think Swamiji endured Baba ji's tormenting behavior?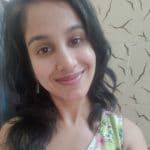 Aparna S
asked in Spiritual Wisdom 1mo ago
Last day of the year and I chose to re-read Swamiji's memoir, because it fills me with inspiration. Somehow I cannot still process and it really makes me upset every time I read, how could someone like Swamiji who was so well sorted in this mind about his goal let Baba ji treat him like that? Or use him and let him do so?
Was it a sense of surrender ? Was it just the faith that he would take him closer to his goal? In either case, should we not use our mind to analyze at all?
PS- I am already sorry if I shouldn't derive such meaning out of it, it is what was evidently happening though.
A
replied 1mo ago
Aparna,
I used to think that way too but  I have come to appreciate Swamiji's life story in a new light. As we move along the path one of the changes that occurs in the mind of a sadhak is the ability to take a step back and gaze at the big picture of life more and dwell less on the details. IMO, Swamiji would not be the guru that he is today if Naga Baba had not been the guru he was back in the day. Things people have come to love and revere like Os.me, Sadhana app, Black lotus App, Swamiji's Ashram and all the initiates of Swamiji etc etc ..none of that would exist today as we know it if it weren't for Naga Baba.  In a way, all of us owe Naga Baba a huge debt of gratitude if you think about it.
All the things we are grateful for with respect to Swamiji came about as fruits of his intense tapas in the Himalayas. However, If Naga Baba was even ever so slightly different in his disposition, Swamiji would never have left the ashram in the first place and his life story would have taken a different trajectory.  It eventually might have led to his realization in some other form no doubt,  but It would have looked different from the story we have come to love and appreciate right now in our present. Therefore, when you step back and gaze at the totality of it, you will find that all the characters in a story add so much color and beauty to the story. That's why in a movie or a novel,  the person playing an antagonist is just as important as the protagonist. Because the role of a villain is to make you fall in love with the Hero and root for him!  The character of Ravana makes us fall in love with Rama and Sita and aren't we grateful that he exists in the story?
When you take a step back and reflect on the big picture in its totality, you will start to appreciate the intricacies and nuances in a whole new light and glimpse at the immense beauty contained in it! Beauty is an emergent quality.  To give you a music analogy, the high and low notes together is what makes a song so beautiful and melodious :).
I will also add one final note which is that sometimes great beings go through enormous challenges not necessarily for themselves but to show the world how to handle such situations if the rest of us ever find ourselves in one. Isn't that what inspiration is all about? 🙂
Wishing you a brilliant 2023!!!
On Death: Choosing How To Die. Ever thought about this?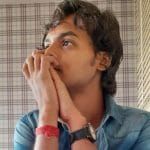 Alok S
asked in Spiritual Wisdom 2mo ago
Death is going to visit us sooner or later. And so many people die everyday on this planet. Have you ever thought about how you would like to die?
We can't choose our death. Or can we? And if yes, to how much extent? Should we even choose our death? If you had the choice, how would you like to execute your passing? Let me know in the comments. 🙏🌸
Promit R
replied 2mo ago
1. Yes, with a smile.
2. How we live determines how we die. As humans, we have a great degree of freedom in choosing our actions, responses and conditions.
3. Check out the life of Diogenes the Cynic. Dude just stopped breathing through sheer force of will.
4. I imagine a beautiful way to die would be to expend every ounce of our life energies in service of this world, then...detachedly watch it merge away. From a no-thing, to nothing.
Jai Sri Hari 🙏
Question Regarding Self Realization.
Sri H
asked in Spiritual Awakening 4w ago
Jai Shri Hari!
Today I got an uncommon doubt which never arouse within me, I always thought I was capable of becoming more spiritual and Attain Mahadeva within this lifetime, but by looking back at myself I became more emotional and depressed 😔 than ever. (Sorry for this long question)
Can a normal person like me who is struggling to break the hardened tendencies of mind, who is indisciplined to practice meditation or sadhana, who is less mindful of his thoughts, speech and actions, who is controlled by the mind instead of making it listen to him, who is fallen under the trap of worldy pleasures, who is wasting his precious time, who forgets the wisdom received from his intellect and gets engaged in the guidance of his five senses, who is less compassionate or truthful (finds hard to follow all the virtues of a sadhak), who is bombarded with impure and negative thoughts, who is egoistic and overconfident, who often gets angry to small things, who has no spiritual experiences so far, who is less devotional, who finds it hard to surrender, who isn't even worthy to worship his isht, who isn't even capable of becoming a recipient of Divine's grace: Can become self realised within this lifetime?
I know it's never late but something inside really haunts me: What if 
Thank you.
Har Har Mahadev!
Neelam Om
replied 4w ago
Congratulations and I deeply respect your courage to accept your infirmities (I won't call them flaws) as nobody is flawless. It's only those who knows and accept them and start to work on each flaw step by step, one at a time can remove them and replace them with the positive one. That's what spiritual transformation is. Good news is that, there is no age limit to begin with. You can start anywhere and anytime. And of course, Mahadev is purely bhole, innocent. Why not, walk the path, see how Mahadev takes you. 
And don't worry about afflictions, if you desire this, then you must have the courage to remove them to walk towards light. All it takes your willingness. Have a happy journey!!
Hope this helps.
Jai Sri Hari 🙏
AUTHOR DETAILS
San Francisco, US
I am a seeker of truth on a spiritual quest. A finance professional by background, I enjoy learning new things and try interesting projects here and there. Writing on os.me has given me an avenue to discover and explore much more about myself and the Universe. Mantra for life - "Live, Love, Laugh".
---