Kya aise hota hai?
Kya mantra jap se ya kisi stotra paath se apke kam bante hain?
Aisa kaise ho sakta hai koi jaap krne se kisi ka jeewan badal jaye?
Ever since i started spiritual practices since my teens. I did a lot of experiments with jap , chalisa etc.
But never got significant results. But how can i justify that today i am so confident of my sadhna?
Its just because now i see Bhagwan being so benevolent towards me.
So what has changed that now i get response from the divine which earlier i didn't get?
Its Guru Dev Om Swami.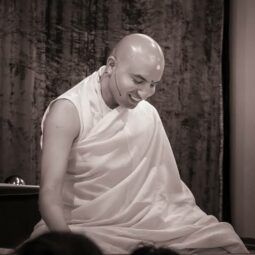 Although i am non initiate, still his tapa is so strong , He being a Maha Sidha is capable of transforming my life. Its not my japa or Stotra path that compels the divine to respond. Its the Tapas of my Guru.
I only do what He tells in his books , videos.
Thats why Shastras say a Guru is Divine himself.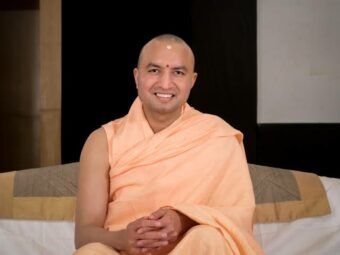 Related Q&A
Which is Your Favourite Discourse by Swamiji?
Sri H
asked in Spiritual Wisdom 1mo ago
Jai Shri Hari!
Mine is Insight on How to Meditate.
I would love to know your favorites.
Also please provide links to the respective video.
Side Note: As I don't know hindi, please add links to the videos that are available with english subtitles (almost every video of swamiji is present with english CC except few)
Thank you.
Har Har Mahadev!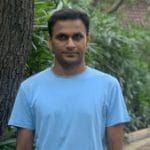 ajay S
replied 1mo ago
Hello Sri ji,
Very hard question you have asked, to pick favorite video of Swamiji 🙂 . I just love his each and every video. I have picked two which i saw quite long back and loved it:
https://www.youtube.com/watch?v=bEXUBtf2ET0 - Suffering and You
https://www.youtube.com/watch?v=lp22PH6BUO0 - The Journey of Self-Evolution
- Jai Shri Hari!!
Is it Possible to Manifest the Divine with any Kind of Mantra or Sadhana?
Jai Shri Hari!
Different mantras are used for different purposes. And Different Sadhanas are done for different purposes.
For example, Gayatri mantra is used to gain wisdom, Mrityunjaya mantra is used to overcome the fear of death, Hamunan mantras are used for protection and Kartik Sadhana is done for better health and intuition etc...
My doubt is whether is it possible to manifest the divine by taking a sankalpa to have the vision of that respective deity disregarding the exact purpose of that mantra?
For example, Sri Suktam Sadhana is mainly done for material progress but if I wish to have a vision of Maa Lakshmi in a dream, Is it possible to manifest mother divine by simply taking the resolve before starting my sadhana?
Thank you.
Har Har Mahadev!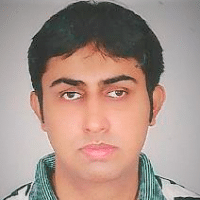 Varun Om
replied 2w ago
If you have that desire alone, it can be fulfilled.
However, it may not be fulfilled in the first attempt. You need to keep repeating it, by improving on things like concentration, bhava, virtues etc.
Keep purifying yourself. Keep increasing desperation (vyakulta) for divine. And one day it'll happen. If not in this lifetime, in some other. But surely, it'll be fulfilled if you don't abandon your desire.
After having a vision of Lord Shiva in dream at the age of 8 years, Swamiji went on to do sadhanas for 20+ years.
He was desperate for the vision of divine. Manifesting in form. Whom he could touch and feel.
He got dreams, siddhis and other experiences.
But his desire for the manifestation happened on 13th February 2011,after 2+ decades of sadhana, which included more than 45 purushcharanas of various mantras.
Jai Sri Hari 🙏
Question on Ganesh Sadhana mantra
Hello Friends,
In the book, 'The Ancient Science of Mantras' Swamiji has given details of Ganesh sadhana with the mantra, 'Om Vakratumdaya Hum' and in the Sadhana app it is with the mantra, 'O gum Ganpataye namah'. Now if someone wishes to do a real sadhana with Om gam ganpataye namah or some other Ganesh mantra( but not Om Vakratumdaya Hum for genuine reasons) , then where will one get the minute details of various mantras and shlokas that has to be chanted during the sadhana. For example the viniyoga of Ganesh Sadhana for the above two mentioned sadhanas are very different. Also, because I am not very good at picking up all the chants that Swamiji says in the App, I feel like I might miss some of the words.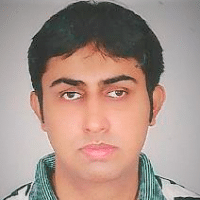 Varun Om
replied 9mo ago
I think if you're following the app, you don't need to worry much about speaking the shlokas yourself; you can just keep one-pointed concentration while listening to Swamiji's voice coming from the app.
And you can do the japa step mentally/etc.
As you keep listening with concentration, both the tune and words will make into your consciousness gradually.
Additionally, you can try searching on the google and may find the written form of the shloka on some site; just type few initial words and compare the found written form with the spoken one in app.
Jai Sri Hari 🙏
Why do you think Swamiji endured Baba ji's tormenting behavior?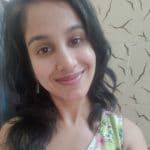 Aparna S
asked in Spiritual Wisdom 1mo ago
Last day of the year and I chose to re-read Swamiji's memoir, because it fills me with inspiration. Somehow I cannot still process and it really makes me upset every time I read, how could someone like Swamiji who was so well sorted in this mind about his goal let Baba ji treat him like that? Or use him and let him do so?
Was it a sense of surrender ? Was it just the faith that he would take him closer to his goal? In either case, should we not use our mind to analyze at all?
PS- I am already sorry if I shouldn't derive such meaning out of it, it is what was evidently happening though.
A
replied 1mo ago
Aparna,
I used to think that way too but  I have come to appreciate Swamiji's life story in a new light. As we move along the path one of the changes that occurs in the mind of a sadhak is the ability to take a step back and gaze at the big picture of life more and dwell less on the details. IMO, Swamiji would not be the guru that he is today if Naga Baba had not been the guru he was back in the day. Things people have come to love and revere like Os.me, Sadhana app, Black lotus App, Swamiji's Ashram and all the initiates of Swamiji etc etc ..none of that would exist today as we know it if it weren't for Naga Baba.  In a way, all of us owe Naga Baba a huge debt of gratitude if you think about it.
All the things we are grateful for with respect to Swamiji came about as fruits of his intense tapas in the Himalayas. However, If Naga Baba was even ever so slightly different in his disposition, Swamiji would never have left the ashram in the first place and his life story would have taken a different trajectory.  It eventually might have led to his realization in some other form no doubt,  but It would have looked different from the story we have come to love and appreciate right now in our present. Therefore, when you step back and gaze at the totality of it, you will find that all the characters in a story add so much color and beauty to the story. That's why in a movie or a novel,  the person playing an antagonist is just as important as the protagonist. Because the role of a villain is to make you fall in love with the Hero and root for him!  The character of Ravana makes us fall in love with Rama and Sita and aren't we grateful that he exists in the story?
When you take a step back and reflect on the big picture in its totality, you will start to appreciate the intricacies and nuances in a whole new light and glimpse at the immense beauty contained in it! Beauty is an emergent quality.  To give you a music analogy, the high and low notes together is what makes a song so beautiful and melodious :).
I will also add one final note which is that sometimes great beings go through enormous challenges not necessarily for themselves but to show the world how to handle such situations if the rest of us ever find ourselves in one. Isn't that what inspiration is all about? 🙂
Wishing you a brilliant 2023!!!
what is the method of Hanuman chalisa anushthan of 40 days ?
Neelam Om
replied 1mo ago
If you want to take the anusthan in bhakti bhav, then toh bas pyaar se shuru kar do expressing your intentions to Bhagwan for the same. And do it for 40 days and on the last day, offer favourite sweet to Bhagwan. That's it. But if you want to go with all the niyam, then toh consult the religious text on that... Niyam hi niyam hai☺️
This is my one cent on that. I personally do everything in devotion only. Rest I leave it to Bhagwan. Hopefully of some use.
Jai Sri Hari 🙏
---