Full of Love, Full of energy, always!
That's how I remember bhai, Jaggu Anna as I fondly called him.
Ever since I remember he was the brother who always loved me, pampered me. His sense of humor was par excellence. The way he used to drive the entire family crowd crazy on any event with his mimicry has been etched in each and everyone's memory.
He always ensured his presence unconditionally for everyone in the family whenever needed. 
His love for music was what kept him going. Whenever he found time, ho would just switch on his karaoke and sing along. 
Happy 50th Birthday Bhai. You are missed, always. Wherever you are I know you are keeping the place fun filled.
3 Things I learnt from My Brother
1) Love Unconditionally
2) Have Fun, laughter is the best medicine
3) Serve, Serve and Serve…Everyone
While I cannot give you a gift, I have 2 of the wonderful gifts of yours with me. It's been a pleasure being their chachu (Shridhar and Shriya to my left). The least I can do is to give them the best I can (Love, Wisdom and Support).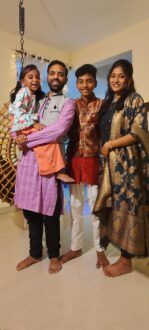 Our last pic. Me and 2 pillars of my life. The people who taught me how to smile, how to have fun in life. (Jaggu Bhaiya on extreme left)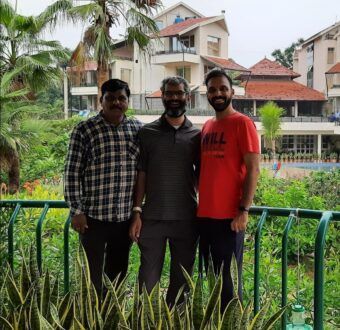 ---