The Favourite bahoo awardee of Os.me celebrates her B.day today! She is an economist ,banker ,sincere daughter, dutiful sister ,loving wife a caring Mother and above all one of the most simple hearted person I have come across. Her house budgeting management skills can give sweat to Nirmala sitaramsn ,Her Biswa squeezing skills resonate with Rani Lakshmi Bai, the way she is raising Sahil and Samil r no less than Jeeja Bai! She has been a loving daughter like Indira Gandhi and a career woman with skills as Indira Nooyi! Her smile melts Biswa to compose poems and sing Songs ! Happy b.day Dear Sangh Mitra! Have a lovely year ahead  and lots of visits to ashram and lots of Darshan of Swamiji in dreams, in personal meetings and in Ashram. Jannam din ki hardik shubh kaamnaaei. Baar baar ye din aayei ,baar baar ye dil gaaye tum jiyo hazaaro saal ,ye mereee hei arzooo…happy b.day to you, Happy birthday to you, Happy birthday Dear Sanghmitra ,happy birthday to. 
Related Q&A
What is one question you will ask your husband before marriage?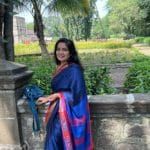 Surekha C
asked in Being a Woman 2w ago
Today is National Girl Child Day. This question is inspired by the present day situations faced by young girls after marriage.
Anu D
replied 2w ago
Do we really have to get "married"?!
How can a mother practice detachment when she is always deeply fected by her child's grief
navneet d
asked in Being a Woman 2mo ago
A mother is concerned about her child's well-being more than anything in the world and in that case seeing them in trouble is enough to destroy her peace .How can she learn to handle and  accept that she cannot control everything in  their lives?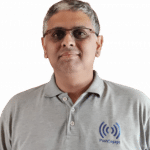 Ravi Om T
replied 2mo ago
This is an important question. There was an answer to a similar question I shared in the post - The 7 Questions for Liberation/Mukti - https://os.me/short-stories/the-7-questions-for-liberation-mukti/ which I am sharing.
Q- We have attachments to family and children. How to overcome that?
Mind is the cause of attachment.  Family is not the issue, but the way we are attached to them is.
[Me and Mine] is the root cause, convert it to [Thee & Thine] which is the reality. This means, you do your duty well, but understand that God alone takes care of this world, and he will take care.
We should make all the efforts, but after that to surrender and accept divine will, and develop the attitude to understand all is her will.  It is easier said than done, I know it personally. 
Ramakrishna Paramahansa shared a story-  "Look at the Maidservant/Nanny who works in the house of a rich person. She brings up her master's children as if they were her own. She lovingly takes care of the children of the house, and calls them my Rama, my Sushila. But in her own mind she knows very well that they do not belong to her at all. Her thoughts are fixed on her own home in her village. Do all your duties in the world, but keep your mind on God".
Why in Indian marriage, a girl has to shift to her partner's house?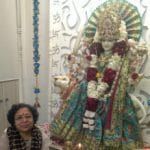 ANU OM
asked in Being a Woman 2w ago
This question haunts me a lot. Isn't it another कुप्रथा? Why all social adjustments are pro-male and anti-woman? Is this prevalent in  rest of the world as well?   Does it hold any logical ground, when women earns equally?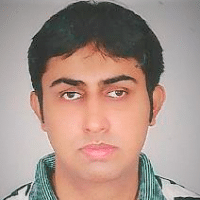 Varun Om
replied 2w ago
Suppose from today men start moving to wifes' house after marriage. Soon, parents would start praying to get girl child. As they want to have someone to be with them, to take care of them in old age. Gradually it'll become the norm. People would then write "why a boy has to move to his partner's house after marriage."
Suppose it's decided that both boy and girl after marriage, would leave their parents home and live in a separate house. Once it becomes a norm, it'd then be written that youth in that society are only interested in their pleasure; they leave their parents on their own in the old age.
So, it'd always be a problem.
Coming back to the question, I guess the reason being: traditionally, men used to hunt/earn and women used to manage home. IN case of tribalism, women were even considered a sort of property and often a group would attack another to capture their women and livestock.
Later, in an urban society, a man could have multiple wives from different homes, which would obviously come to join him in his home.
However, in current age, though we do see the norm still continuing, there's no dearth of inverse examples.
But, usually in such cases, a boy isn't a good earner, while girl's family is wealthy, boy would shift to girl's house or nearby.
If both are in some job, many times we see that even though the girl moves to the boy's house, soon both would leave boy's parents. 
So right now as I see it, it usually comes down to two things: money and power.
The one who has better than the other, will take the other with oneself.
If both are equal, even then norms from the ancient time would win at least initially.
There's hardly an all-agreeable solution to this problem: who should go to whose house after marriage.
Marriage itself has become a grave problem in this day and age :).
PS. Even our Gods have their wives (Devis) moved with them to their house. So is there a dharmic reason behind it? I don't know hence I didn't attempt to talk about it.
Jai Sri Hari 🙏
How to support your child in the last leg of preparation for competitive exams?
How to support your child in the last leg of preparation for competitive exams as the competition  is very tough and also remain calm at the same time? Dealing with one's  own anxiety and uncertainty  becomes very  difficult. And there is always a worry that it may get communicated to the  child.
Anu D
replied 2mo ago
Here are some sure shot ways:
1. Play Uno and cheat a lot!🤣
2. Watch a comedy movie and laugh your lungs out! 
3. Share some of the stupidest things you did as a child and laugh like crazy over it! 


Easy peesy lemon squeezy! 
Mothers with young school going kids - how do you manage to find time for Sadhana?
Swathi
asked in Being a Woman 1mo ago
As a mother of a 6 year old and 22 month old and leaving for office at 8:30am & returning at 5:30pm after picking up kids, I barely have time to take up a sankalpa and start a Sadhana. Doing japa is possible for me because I set a timer for a maximum of 10 minutes (2x) & somehow try to find time for this between 6pm to 10pm. 
So my question to all mothers with young school going kids - how do you manage to find time for Sadhana ?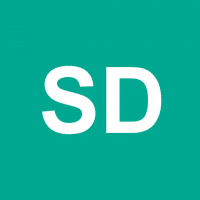 Susmita D
replied 1mo ago
Swathi ji, I am in a similar situation as you. I think that Swami ji has said that a 10-minute japa with 100 per cent concentration is better than a Sadhna without full concentration. This is what I keep telling myself. Mother Divine and Shri Hari know your situation. The fact that you think of them for 10 minutes every day will keep you on the path that leads to them. 
---