Hetal – You are an IRONMAN !!

It was a long 921-day wait since I registered for the event in Jan 2020. Finally, on 14th Aug, 2022, in Nur Sultan, Kazakhstan, I completed my first IRONMAN competition in 15:00:35 hours. For those who might not be aware, IRONMAN is one of the toughest triathlon competitions, it involves 3.8 km swim+180km cycle+42.2kms of running – all to be done back-to-back within a cut-off time of 16.5 hours.
Trivia: The % of people who are IM in the world. The first event happened in 1978, and on average, 100,000 people become  IM every year; there are just about 4.4-5 million IM in the world – against a population of 8 bn!
I finished an hour earlier than expected. My training was quite unconventional and mostly self-coached, except for tips from a few veterans. A lot of people wanted to hear my story in detail, and hence I decided to pen it down.
The bulk of training was done in June and July, when I did 29 km of swim, 850 km on the bike and a whopping 230 km of running in practice. My training came to a grinding halt on Jul 30 when I fell from the bike and had a hairline fracture in my left wrist. I had a cast on for 10 days, and the plan was to use a splint/crepe bandage for the bike ride. But fortunately, I did not have to use either in the event – no pain- it seemed as if the fracture disappeared overnight.
To do all this training along with a full-time job and demanding PhD coursework was quite taxing. All my practice sessions were ONLY in weekends. On weekday mornings, one hour was spent at the cross-fit gym focused on strength building.
Practice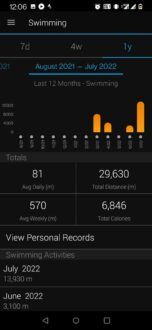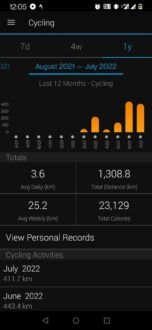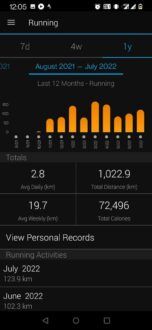 It might surprise many, but my swim/bike/run on the event day, Aug 14, was far easier than my practice sessions. Like any major event, the real hard work in IRONMAN training is the hours, weeks and months that are spent during PRACTICE. Most of these are solo, totally self-driven, self-planned, self-motivated, self hydrated and self-executed. We set an agenda for how much distance we need to cover with a rough time frame (pace is an outcome of the two) and get going.
For the long rides, it invariably would be a 3 or 4 am start. The idea is to beat the traffic and beat the heat. Stray dogs (whose peace we so rudely disturb) ensure we start off on a 'high', and then the beauty of the sunrise, a breath of fresh air, and roosters' morning alarm all contribute to carrying us forward.
Just for stats, in the months of June and July alone, I had a total of 29 km of swim, 850 km of the bike and 230 km of running. And 85% of these were in the weekends. Swim+Bike on Sat and Long runs on Sunday. But the most crucial part was strength training, working on my core. One hour of intense workout at the cross-fit gym every weekday for 9 weeks. I took these seriously, and they definitely contributed to the overall buildup.
While I had company for a few long runs, the swim and bike rides were all solo: the only company was of water bottles, energy gels and salt pills; relying on small cafes and shops for bananas and water refills, I would head out on the mission !! Those practice rides will be as firmly etched in memory as the event itself.
SWIMMING

In the case of the first event, 3.8km of Open Water swimming, the word 'open water' is more critical than the 3.8 km distance. We all grow up learning to swim in pools with clear water and well-defined lanes. Thus, swimming in open water can be quite daunting. Apart from no markings, the additional challenge of waves/currents, be it lake, river or ocean. The IM rules allow that flexibility to the organisers and thus, we must choose the event wisely.
There are buoys to help in 'sighting', but they are few and far apart. One can choose any stroke, float, stop in between, etc., as long as one completes it in time. Then there is the issue of bumping into people from all sides. The pics enclosed will give you a better idea of that!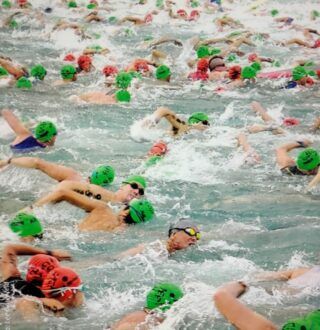 Against my training time of 1:45, I took extra 20 mins to complete the swim, leaving very little time for the transition (I did it in 2:17, against the limit of 2:20). Another 3 mins and I would be out of the race and packing bags to go home.
CYCLING

Cycling is the most complicated of the three events. For a simple reason, a lot depends on the significant accessory – the bike. Now a good bike can make a HUGE difference in not just the overall performance and timing but can act as a huge motivator. As you finish the bike portion quicker, you are automatically motivated to finish strong in the run.
But this is also the most expensive of the three sports. Even an entry-level bike from some of the better-known brands can easily cost upwards of $1500, with the most expensive ones going even in the $10,000 range. And that's just the bike. Add up the cost of the cadence meter, aero bar, cleats, etc., one can go bankrupt just on the bike spend.
Aerobars are critical as they help in the long-distance ride, help the rider get more aerodynamic, and have a comfortable posture, thus enabling a faster pace.
Cleats, I decided to use just for the IM, but now they would be a permanent feature in the bike. These allow legs to be stuck with the pedal, thus allowing a push+pull motion, enhancing the speed significantly (10-20%). When you buy cleats, you also need to buy cleat shoes.
Helmets, lights, gloves, etc., are now more of a standard accessory. Multiple bottle holders were something I observed as a must for long rides (especially during practice).
Of course, practising in a terrain similar to the one we have in the event is important; it's also essential to account for temperature and wind factors, as that plays a crucial role in the 180km distance, which can take 5-8 hours to cover.
Ultimately, I would reiterate a lot of biking practice is important as it can impact overall timing by hours, not just minutes.
RUNNING

Running  is the hardest part, as it comes towards the end. But it's also the most relaxed, as one has a clear goal on how much time is left for this one last activity. And unlike swimming and cycling, the fear of a DNF (Did Not Finish) is significantly reduced. The Bike+Swim+Transition2 to Run was 10:30, while the total cut-off was 16:30. So we got 6 hours to complete the full marathon. And honestly, no one would travel to an IM if one cannot complete an FM in 6 hrs; it's the minimum expected.
Hydration and nutrition for running should be planned well. Unlike the pleasant 20 degrees in the morning swim, it gets hot by the time we hit the run route, and despite running in a park next to a water body, we were sweating profusely in the late evening sun at 5 pm. The volunteer support for the run was the best, with cold sponges, gels, oranges, watermelon, etc. all provided every 3km intervals. In the last 10K, it had got dark and a lot more pleasant, making it easier to run.
Many critics cite knee problems as the reason for not running. But there are millions more non-runners than runners who suffer from arthritis! It's any day better to run than not run.
​Avoid DNF
Having discussed many positives, it's also important to highlight the challenges one needs to be prepared for when attempting the IM. While there is no way to guarantee one will not encounter them, it's best to be aware of them.
Firstly be careful of the dreaded D word – DNF – Stands for Did Not Finish – not being able to complete either of the three activities in the stipulated time.
While there is an overall cut-off of 17 (16.5 in the case of Kazakhstan) hours, there are individual cut-off times for each event. We must also account for the two transition times (T1- swim to bike and T2- bike to run). Smartwatch is the only electronic accessory that one is allowed to have in person in these races. Many people go for a tri-watch, which will keep account of all three activities between the start and the finish stage.
The other critical time is the time when you travel to the event city. In my case, I reached Nur Sultan/ Astana on Thurs night for the event on Sunday. But some people reached on Monday itself, while some came Friday late at night. The need to come early is not just to acclimatise to the weather and check out the route but also to ensure no issues during travel.
Travel issues typically include the problems one may face with luggage delay, especially the bike box. We typically take our bike along as getting a bike on rent is not even an option to consider. Then the other challenge is the bike getting damaged in transit. This can even happen if the bike is in a rigid shell bike box.
Travelling early also helps to do a complete recce of the route. Most events allow trials on previous 1-2 days, so the participants can test the bike, get a feel of the run terrain and also test out the water for the swim. Being in open water, every event has its own peculiar challenges.
Getting the hang of the nutrition and hydration options during the event and food options in the days preceding the event is also essential. While we can carry the gels and dry snacks for the event, we depend on on-ground support for bananas and fresh food the volunteers offer. Vegetarians need to make extra effort for meals during travel, especially in European countries.
We all end up having a long packing list, and still, we get last-minute surprises on what we missed carrying and then scurry around at the last moment for it at the event. Booking hotels, flights, visas, etc., is best done in consultation with other participants, so it's ideal to go in a group or become part of one.
Though it might scare people, this adds to the fun and makes an effort totally worthwhile; when we hear the jingle "HETAL, You are an IRONMAN"
Nutrition

Next, let's talk about the fuel that drives us athletes in endurance sports. Firstly, an important disclaimer, I am not an expert at this. All I am sharing is what I feel is right based on information I obtained from various sources and what worked for me.
Before the event: For some time now, I have moved to 'conscious eating' – which is not a rigorous healthy eating 24*7, but given a choice, I prefer healthy and avoid fatty, oily food.
I am a big fan of the 'inverse pyramid rule' for meals: Eat breakfast like a king, lunch like an ordinary man and dinner like a pauper. Breakfast, especially after a workout, is typically a huge bowl of mixed cereals with nuts or protein shake, two boiled eggs (seasonal) and fresh juice. Lunch is typical Indian dal, sabzi, salad, buttermilk and roti. I have given up rice for a while and occasionally have jawar roti. Dinner is something light, like a poha, upma, stuffed paratha, sandwich, chat, etc.
Training for the Event: In June and July, I rigorously tracked my intake on the HealthifyMe app, down to even a miniature biscuit and glass of water, to get a sense of calories and breakdown of macronutrients consumed. Broadly, I was consuming 1600-1800 calls daily, against my quota of 2200 (no long run/ride day). It contributed to 3 kg weight loss in those 2 months.
Event Day: I typically have 2 bananas and oatmeal porridge with lots of nuts and fruits a couple of hours before the event. During the event, my primary fuel source was energy gels (snapshot shared). Each Unived (Indian brand) gel has 60(basic) to 110(elite) cals. Gu gels (global brand) is also very good. One should have 2 gels every hour. Of course, electoral and salt capsules are other essentials; apart from whatever is provided at the aid stations
In the 15-hour IM event, the average number of calories burnt is about 7000. What we can replenish during the event are just 1500-odd calories.
READING
When it comes to gathering more knowledge on IRONMAN and other physical endurance sports, nothing works better than books. I am sharing seven of the most influential books I have read in my IRONMAN journey.
What I Talk about When I Talk About Running – Haruki Murakami
– Almost every runner can associate themself with this book. A proficient writer, Murakami has so well stitched his running journey with his writing challenges, making for an enjoyable read.

The Chi Running – Danny Dreyer
An unconventional book, more like a guide. Many of my basic concepts were built from this. Strongly recommend this one to anyone starting to run.

Born To Run – Christopher McDougall.
An extremely popular book, he delves into an anthropological, historical, and cultural exploration of running based on his time spent with the Tarahumara people of Mexico's Copper Canyons, to whom running is core to their lives. McDougall explores what makes them supposed best runners in the world to show that all of us are born to run.
Eat and Run – Scott Durek
I read this book long back, but it feels like I read it recently. Scott Jurek is a competitive ultrarunner and 7-time champion of the Western States Endurance Run (a 100-mile race across the Sierra Nevada mountains). The book talks about the Tarahumara Indian running tribe and, shows how a vegan diet has been crucial to his success & offers inspirational tips and insights. Some awe-inspiring stories of long runs.
Let Your Mind Run – Deena Kastor
I could totally relate to the mind-running aspect that Deena, one of the all-time great runners, talks on. She talks of many challenges that she overcomes in her journey. Especially relevant for women runners.
Why We Run- By Heinrich Bernd
In Why We Run, biologist, award-winning nature writer, and ultra-marathoner Bernd Heinrich explores a new perspective on human evolution by
examining the phenomenon of ultra-endurance and makes surprising discoveries about the physical, spiritual and primal drive to win. 

Operation IM – Mahood George
Getting down to IM-specific books. I loved Mahood's story of his first IM just four months after having a complicated surgery. When people were even questioning the decision, he not only completed it but did it in a great time.

Becoming an IRONMAN – Cherie Gruenfield
This has practical training, and racing wisdom Cherie Gruendom has accumulated in her 14-year IM career. Especially inspiring that Cheris started competing when she was 50+.

Complete Nutrition Guide to Triathletes
How can a discussion on IM be complete without food!! this was an excellent guide to get me complete prep on what food to have before and during the event.

The Challenge
A bit more on the additional challenge that I overcame in my IM journey. While this may sound more like a self-praise, I am sharing this so others who aspire to endurance activities but some or other excuse is stopping them from doing so; they will get motivated.
On Jul 30, during my last practice ride at the 96k mark, I fell from the bike (could not disengage cleats) and got a hairline fracture right below my left thumb. When I went to the ortho in the evening, he immediately put a cast on my wrist. When I told him about my IM, he agreed to remove the cast on Aug 8 and provided a splint to be used subsequently (except in swimming).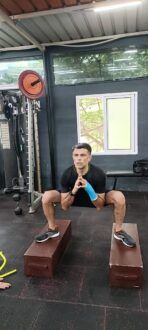 The night of Jul 30 was hard. My first ever fracture in life, and I could not get sleep. July 31, I skipped the last long run and rested. At 7 am on Mon, Aug 1, I was in the CrossFit gym for my workout, to my trainer's surprise. He configured some exercises, and I did not miss the week-long workout.
On the day of the event, I was circumspect about how things will pan out. My swim was slow as I lacked power in my left hand, and I narrowly avoided DQ for the 2:20 mark for swim plus T1.
When I got on the bike, I decided to wear the crepe bandage once I was on the course. But the moment I started biking, the pain (which I had felt the previous day) was gone!! I was amazed that I cycled 180 km in less than 7 hours with a fractured wrist. Some say God's grace; some attribute it to an Adrenalin rush. I think it was pure good fortune.
But in the event of this nature, anything can go wrong, bike malfunction, puncture, accident, injury, swim goggles missing, lost timing chip, bike damage or arriving late in transit, etc. And many people complete it despite such hurdles. I was clear: I considered the fracture as an opportunity to do something even more niche (how many IM finishers do it with a fractured wrist?).
The thought that made competing a no-brainer was this- what's the use of being an IRONMAN if I get scared of a fractured wrist? Did I mention that I have been running for four years with a meniscus tear in both knees?
The best way to handle pain and discomfort is to ignore it. Just like one cannot do much about a snoring partner, a forgetful spouse and a disobedient child, I let the fracture fend for itself! If Arunima Sinha can climb the seven highest peaks in the world, despite being a double amputee, what excuse can work for us?
​​Do It Again?
Not sure if I can do an event as gruelling as this one: the memory of my first IRONMAN will always remain special. Its been three months since the event, and I have been participating in other events; the question often asked is – Will you do it again?
If it's the same event in Kazakhstan, maybe not, but in any of the other 40-odd IMs across the globe – The answer is definitely YES.
Though I am not in a hurry, I know that I don't have too much time. Momentum for an event like IM is hard to build. It's not like a running event where u train for a few months, pack your shoes, and are good to go.
I definitely want to attempt an IM that involves ocean swimming. In Khazak, among the three events, I was most disappointed with my swimming. Against an expected time of 1:40, I finished my swim in 2:03 and narrowly beat the Swim+T1 time of 2:20 by just 3 minutes. 180 seconds more, and I would have had a DNF and been heading home.
I would surely want to go for a bit more challenging terrain as well, as this one was a purely flat surface. That adds another new challenge to work upon. It makes it more rigid and adds more meaning to the preparation. It's more in the bike course, where a steep incline and hilly terrain require much more preparation.
My running time was pretty bad, and I was totally relaxed as I knew I was well ahead of the cut-off time, but I definitely can improve the running time by about 30 mins in a similar flat course the next time.
The thing with endurance sports is that one can always find reasons 'why' we need to do something. We are smart enough to configure that. I always believe endurance is more about the mind than the body. If you are mentally prepared, the body will follow.
All in all, it was a mind blowing experience and I am sure the memory of my first IRONMAN will remain fresh with me, till my last breath.
---