It was Jan 4th 2018, the first marathon of the year, Tata Mumbai Marathon was 2 weeks away and I was contemplating my chances. I had clocked a miserable 5:05 the previous year in the sameevent. So it was rather dumb on my part to ask my friend Ravi, also an avid runner and a Mumbaiite, if I can target to shave off 60 minutes off and aim for 4:05. The moment I heard Ravi's reply, I immediately knew it would work. He said "Just forget the 5:05. Assume it's your first marathon in Mumbai."  I went on to improved my TMM record by a whopping 40 minutes on Jan 18, 2018. 
I was reminded about this incident when, earlier this week, the Indian cricket team surprised the world with a gallantry performance to win the last Test match against Australia at the Gabba, in Brisbane. Gabba was known as "The Fortress", toughest ground for visiting teams, where Australia had not lost a Test for 32 years. 
What was similar in the approach of the Indian team and my marathon experience, was this: We Ignored the Past Event. For the Indian team, made up of debutants and young players, when set the daunting target of 329 achieving a draw would have been just fine. In my case, even a 10-15 minute improvement would have been good enough.
When you ignore the past instance and start with the blank slate, you are redefining the chances of success:
You question all the boundaries and limitations set before you.
You rubbish off all those facts that go against you.
You just look at what you have at that moment, with those sets of players and against that set of opposition.
You channelise your mind and make a new plan.
You hit Refresh
For the likes of Gill, Rahane, Sundar and Pant, Gabba was NOT a fortress. It was just another cricket ground. For them the Australian attack of Cummins, Hazelwood, Starc and Lyon was NOT the best bowling attack in the world. They just considered them like any other bowling attack, respecting and cleverly negotiating the good deliveries while punishing the bad one. Rotating the strike and focussing one session at a time. These are all pretty much basic rules in cricket. There was no rocket science, there was not one superstar who dominated the team performance. They all worked in unison for the win.
When Rohit Sharma got out cheaply, 21 year old Shubman Gill was not rattled and  played his natural game and looked for opportunities to score, while respecting the good balls. Shubman made a rocking 91, which set the platform for the win.
When Ajinkya Rahane came at the fall of Gill's wicket, he did not play the slow and sedate game which people expected of him. He hit some great shots and increased the scoring rate.Rahane's tactics worked and Aussies were forced to open up the fielding.
21 year old Washington Sundar, playing his debut Test came at the fall of the fifth wicket, with 60 runs still to get. He hit some brilliant shots including a 6 off Starc, which left the Aussies clueless. His knock was crucial as it reduced the burden on Pant and brought us eerily close to victory.
23 year old Rishabh Pant, the wicketkeeper batsman who was just playing his 16th Test, played a gallant knock, eschewing risks and ensured we won the match.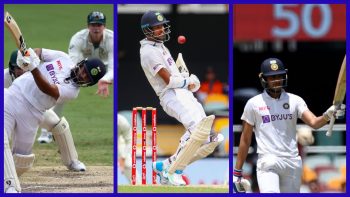 The approach of the Indian team can be attributed to the 'mindset' of the Millenial and the Gen Z, who 'think' differently compared to the Gen X and the Baby boomers. The previous generations take a 'safety first' approach to life and lose out on the chance to 'go for kill' and attain something big.
There is a fervent debate going on cricketing circles that Ajinkya Rahane should take over Test captaincy from Virat Kohli. While I am not willing to cast my vote on that one, I believe what worked in Rahane's favour was that he was starting from scratch, HE had never lost a test series to Australia before. HE did not have a strong team in the first Test that got bowled out for 36, that was Virat Kohli. He accepted what he got, lead from the front with a fantastic hundred, won the test in Melbourne, which set the tone for the rest of the series. 
We humans get influenced by what we are told. Right from childhood, we are warned: "Don't do this, you will get hurt" ,"Don't go there, it's dangerous", "Don't watch this, it's scary". Rarely are we allowed to face tough scenarios. And as we grow up, those warnings reverberate in our mind for much longer. We generally take the cautious/safety first approach. That's why when someone does something really bold, we are highly impressed. We placate them as heroes, as they did what we all were scared to do all our life. But had we not been discouraged early on, we could have accomplished a lot more in life. At least, we would have tried a lot many more times.
The key mantra here is that often in life, we need to "Hit Refresh". Just ignore the past and the limiting factors in the task and Just Do It. Go with a fresh perspective and we realise the task is actually NOT that difficult. I hope the Indian team, with this stellar example has set the trend for many more people, not just youngsters, to take a bold and fresh approach in life. Just HIT REFRESH.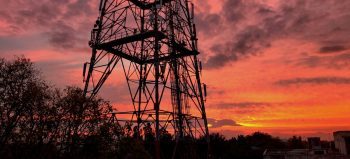 ---