Change affects us all and we each deal with it differently. This is the only constant in life, the only thing we can be sure, will happen.  One seemingly small change we made to the Sadhana app in the second-week post-launch was to remove the 9 seconds screen. For users who have been on this journey from day 1, will remember that this screen used to appear once the sadhak had completed a ritual and tapped on 'No thank you' to dakshina. This now happens after 4 x 'No thank you' taps.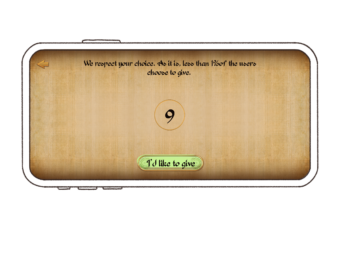 We were inundated with requests and feedback that this screen created a feeling of guilt. We also had some sadhaks write on social platforms about how this made them feel. We value feedback and take it seriously, so much so, that we dropped everything and moved this up the priority list. Plus, at no cost, was our intention to create such a feeling. We reduced the frequency of the screen in the same week. 
We truly believe that there should be no barriers to entry to dharma. For this reason only, the Sadhana app is free. However, this change resulted in us losing 70% of our revenue immediately.
It is a fact that less than 1% of our users choose to donate and even with our users increasing each day at a steady rate, our current revenue doesn't sustain our monthly expenses (based on our annual run rate). The cost of building and maintaining a digital temple, fueling new development, and powering an organisation runs into many tens of thousands of dollars. And, revenue is needed to keep the lights on!
Sadhana App has been meticulously crafted with love and devotion, to revive the beauty and the glory of the Vedas. We all know that Swamiji never compromises on quality and experience, no matter how big or small the event. Every day in the world of Sadhana, we draw motivation and inspiration from this. There were times when I'd been rickety, but Swamiji's message kept ringing in my head. 'This is a mahayagya of dharma, whether you add ahuti or water, it is in your hands', he'd said (my translation). How beautifully he puts us together and steers us in the right direction is divine grace in itself.
If I may share my personal struggle here, one of my challenges is that many people shy away from taking pride in dharma. Equally important causes such as water sanitisation, poverty, education, and the list goes…  are more readily endorsed. Rightly so, as the impact is measurable right away. But, as soon as the cause of Sanatana Dharma, or Hinduism (as it is better known), that is inherent to our existence, is brought into the discussion, many of us get very uncomfortable.
I am constantly provided with feedback that the religion slide from the presentation we have should be removed. I understand that this is an uncomfortable zone. I do not want to give you the impression that this is the norm each time (but it occurs more frequently than you can imagine), as we also have some who'd go above and beyond to support the divine mission. Team VSF is truly thankful to you!
Another statistic I came across recently was that every year hundreds and thousands of children die from substance abuse. Most lack an anchor in life and relied on external reasons/sources for happiness. This reminds me of an analogy of a flower being plucked – just as it wilts away a few hours later, this is exactly what happens to a person when they lose their connection to their divine roots, making them feel lost and unfulfilled. What if we could change this?
It has indeed been an enlightening journey thus far that makes my belief stronger each day that somewhere we as a community are our own reasons for our downplay and so much more needs to be done. 
Luckily, there is still time and Swamiji has already lit the path for us. Sanatana Dharma is on the verge of extinction and we have the choice to partake in the biggest mahayagya of the 21-st century. Let's invoke the power of change together for the better! Help us take the Sadhana app to every Hindu household.
Together we can.
Let's reclaim our dharma. The time is now!
Can we count on you?  (feel free to leave a comment)
At your service,
Priyanka
CEO | Vedic Sadhana Foundation
P.S. I would like to take this opportunity to thank all the wonderful people here on os.me, and all the supporters of the Sadhana app on other social media platforms, who never miss an opportunity to write such beautiful reviews, share our posts and send great feedback. We truly value your contribution. 
---