I never knew that its going to be so disturbing, and for so long.
After a genuine self control of many months at a stretch, when I was about to feel that  I have got over it, the hell broke.
It has been a peaceful coexistence since many months at a stretch. None yelling at anyone. No blame game. No unnecessary interferences.  I, on my part, have genuinely been contributing in family peace. Am thoroughly into the sentiment of devotion and surrender unto Almighty. 🙇🏼‍♀️🙇🏼‍♀️🙇🏼‍♀️🙇🏼‍♀️🙇🏼‍♀️ And this only gives peace, if not happinesses yet.
The long stint got broken two days back and this  put me also  in a broken state, in return.
My ego surfaced in a harsh manner when mind could not absorb the taunts on my spiritual journey  were being hurled. My bad luck that I entered the room where this mockery was being enacted.
First time I remained quiet and came out.  On re entering the room after a minute, the unhealthy enjoyment was not yet over. My inability to maintain a good physical productivity level (household chores) made the family mock at my Whattsap status quote (here👉)
For some, only physical karma is real karma, you know 🙃.
So, the damage was done.
 I spit out the poison of anger on the one who was making a mockery  of my above written words.
But, this has been really bitter -the spitting as also the after effect of such spitting .
Just one big lapse and so much of loss.  Am unable to taste the sweet, blissful prasadam of whatever little sadhna Maa jaganmata  made me do.  As am not at all guilty etc. am sure Maa would restore it soon.
My very strong take away from the incident is :
ITS NOT WORTH IT TO REACT TO OTHER'S ACTIONS. 
MAINTAIN A SILENCE AT ALL COST.
STRENGTHEN YOUR LOOSE PLUGS.
Our chosen path, my friends, is  razor sharp.  Spirituality is not for weak hearts. 🥰🥰
As Swamiji said (  his mother had once told him )
भगवान नू पाना सौखा नइ
पुट्ठी खल लौहानी पेंदी ऐ
The above line has stayed with me ever🥰.
Any lapse on our part would push us back many miles. 🙏🏼
Protect yourself, protect your Sadhna. 🙇🏼‍♀️🙇🏼‍♀️🙇🏼‍♀️🙇🏼‍♀️🙇🏼‍♀️🙇🏼‍♀️🙇🏼‍♀️🙇🏼‍♀️
And last but not the least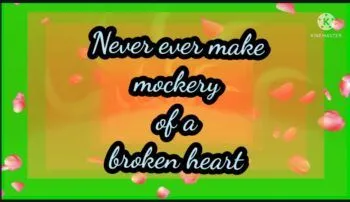 🌹Jai Shri Hari 🌹
---