Today is birthday of our very beautiful co-devotee Meera Om Ji. Everyone knows her, that's what I feel. I remember when I started writing in os.me, Meera Dee was the person who used to comment on my all posts, till today she is constant. I was thinking at that time this lady is trying to converse with me and here was me who used to stop conversation with one sufficient reply. Time passed and I got to know about her. What wonderful soul she is. I visited Meera Dee on this rakshabandhan and it was my pleasure to meet her. (Didi jyada bol diya maine ab party de dena🤣🤣🤣)
So here are few lines for you Meera Dee…
कोई कहते है तुम्हें मां तो कोई सखी।
मैं क्या कहूं कुछ तुम हो मेरी प्यारी दीदी।
देखो नाम कितना सुंदर पाया है,
गिरिधर को तुमने यूं रिझाया है।
वात्सल्य से भरी तुम सबसे बतियाती हो,
जग से हटा के स्वामी से सबको जोड़ती हो।
खुद चाहे हो कुछ संकट, कभी नहीं घबराती हो,
हो पीढ़ा तो भी मदद करने को आ जाती हो।
है नहीं कोई चिंता इन्हें प्यार भरा है इनका रवैया,
बच के रहना लेना ना पंगा, हनुमान हैं इनके भैया।
क्या होता है एक भाव सेवा का ये हमें दिखाती हैं,
सेवा करने स्वामी को तीन दिन पहले धरा पर आ जाती हैं।
है जन्मदिन आज इनका सब देना इनको बधाई,
करना सब अच्छे से wish जो चाहते हो इनसे मिठाई।
तुम खुश रहो सदा प्रसन्न रहो सेवा में रहो,
जहां भी रहो बस स्वामी के भाव में रहो।
जन्मदिन की ढेरों शुभकामनाएं।
Related Q&A
What good deed/RAK did you do today?
As a mark of respect to Swamiji, I took an oath on his birthday to do at least one good deed everyday and record it, all through December. I will maintain this thread. Join me, encourage me and give me ideas.... Post your own. Let's make this world an awesome place 🙂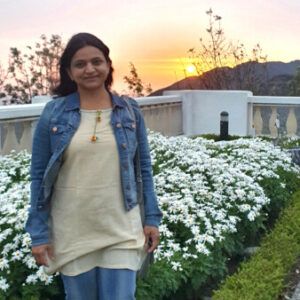 Sonali Om
replied 1 year ago
Ever since Swamiji entered our lives,it has been a transformation towards a kind being. I gave my maid fresh breakfast, attended to all my patients nicely. I counselled few patients in pain & smile on their faces made my day. I was extremely patient with screaming patient in labour. So far,great day. Half the day is still there to do lot of RAKs.
What are the 3 things you are grateful for today?
If we all can start our days every day with an attitude of gratitude, our quality of life will take a quantum leap forward!
If anything,  I feel like just reading this thread may inspire you to take a pause and take account of what you are grateful for just today. Every day if you choose to enter in your gratitude logs either here or in your own journal,  over time when you read them you will be so pleasantly surprised by just how much you have to feel grateful for and how blessed your life is exactly as it is! 
Here are mine for today,  I am simply writing down the first 3 things entering my mind.
1. I am immensely grateful that I have a family
2.  I am grateful that I have a strong spiritual thirst within me
3.  I am grateful that my basic necessities in life have always been taken care of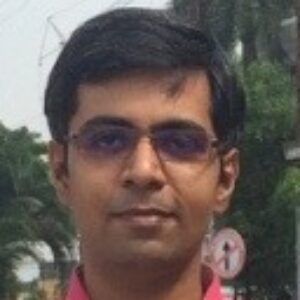 Prahalad
replied 5mo ago
A, it is truly an honor to post a response to a thread created by you.
Three things I am grateful for today.
1. For being alive.
2. For the awesomeness that is os.me
3. For my home, for providing me with shelter  and protecting me from the sun and rains.
How will we get reward behalf our good karma?
If our good karma couldn't stop our health-wealth loses then where it will work?? In which form we will get reward behalf our good karma? Plz anyone can explain.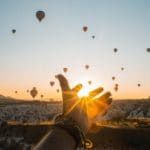 Divyansh
replied 1 year ago
Where would it be good to do good karma for a rewards? 
There is no reward for good karma, it depends on you whether you want to do good karma or bad. By doing good deeds, you are giving reward to someone. And someone will reward you by doing good deeds on your behalf. And that thing will be a real reward for you. 
The satisfaction after doing good karma will be a reward for you. The good is itself a reward in good karma. 
Anyone using wildr? World's first troll-free social network by Swamiji?
Anyone using wildr? World's first troll-free social network build under guidance by Swamiji?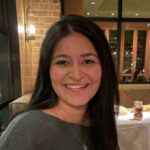 Melissa O
replied 8mo ago
Hey Everyone! Thanks for your love and support, we are very grateful! 
We'll make sure the os.me community knows as soon as the app is available for the public to use 🙂    
Will you join me in a Prayer for Swami? - 7 AM IST - 7th Feburary
We have all read Swami's post on the loss of his father and how gracefully Swami dealt with it. We were at the Ashram during Christmas, and he blessed and initiated so many people.
https://os.me/make-hay-while-the-sun-shines/
I struggled to figure out how to express my love and gratitude to my Swami.
The only thought I had was of Shivpreet's Singh's bhajan.
"What kind of lamp can I light for the one who lit the sky with stars? Oh, Nanak, light the lamp within."
Raghunath by Shivpreet Singh (feat. Rajhesh Vaidhya) - YouTube
The answer came like a flash. Let's all meditate at one particular time and pray to Mother Divine to shower her energy on Swami. Swami is the divine, but he wears a mortal dress, which also needs periodic care. I hope mother will transmit all our love and care to our beloved Swami and tell him how much his children care for him.
Details: Monday 7th February: Time 7 AM to 7:15 AM IST.
Action: Simply meditate on mother divine in whatever form you like, showering her love and grace of Swami. Focus on mother's divine light completely covering Swami.
I wanted to share because I know many of us feel helpless as we see our Guru pour his life into making his children and Sanatana Dharma prosper. I thought this would help us channel our energies at the same time.
Disclaimer: Just want to add that this is simply a volunteer initiative. The ashram or the BL Team is not involved. Just our way of praying for our Swami.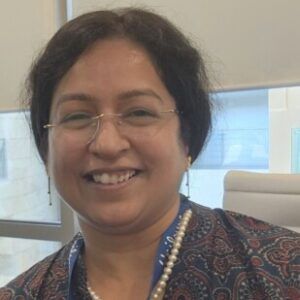 DivyaV...
replied 12mo ago
Thanks Akshay sharing this beautiful thought and initiative. I will definitely join in 🙏🙏
AUTHOR DETAILS
Mandi, Himachal Pradesh, IN
𝑺𝒊𝒎𝒑𝒍𝒆 𝑺𝒐𝒖𝒍 𝒊𝒏 𝑴𝒖𝒅𝒅𝒍𝒆𝒅 𝒘𝒐𝒓𝒍𝒅🌎 𝑰 𝒃𝒆𝒍𝒐𝒏𝒈 𝒕𝒐 𝒚𝒐𝒖 𝑺𝒓𝒊 𝑯𝒂𝒓𝒊
---