Hello os.me family,
Today I want to share a lovely incident from Krishna Ji life in my own pearly words which my mom told me and this story tells us about that help each other. Here's that:
One day, A big devotee of Bhagwan Krishna was roaming around. He took money and food from the houses and in return he gives blessings to everyone. Krishna Ji thought let's take a test of this priest and he did. As the priest was along the seashore and he saw a small bag full of gold coins. He took that small bag and started going to his home happily and joyfully. When he was going home, he saw a beggar asking for some food or money but, the priest refused and went away. When he was walking joyfully, he saw a diamond which was a small diamond shaped mirror. The priest took the diamond thinking it to be a real diamond and he kept the  small bag of gold. To his surprise when he thought to look at the diamond he saw that it was not a diamond  and it was piece of mirror and during that time the thief came and took the the bag of real gold and ran away.  
While moving along the shore after repenting about the loss, he also saw fishes in a problem and took the fishes from fisherman and kept those two fishes in a pot and thought that he will leave them in the river and he went to the river next day and freed them. As he dropped the fishes in the river, he saw two real diamonds in the river and he asked Krishna Bhagwan Ji that he could take them. Bhagwan came in front of him and said that these both fishes has diamonds in there stomach as you put them in the river the diamonds will came out. Thanking God, he went to his home happily and joyfully.
I thought that when first time he didn't gave food or money to the beggar, he lost his small bag of gold and when the priest helped those two fishes, he got two diamonds. So it means that even the help to animals also counts. So, this story shows that we should help each other and have a kind nature towards everyone.
                                Jai Sri Hari
Keep Smiling
Veer
Related Q&A
What good deed/RAK did you do today?
As a mark of respect to Swamiji, I took an oath on his birthday to do at least one good deed everyday and record it, all through December. I will maintain this thread. Join me, encourage me and give me ideas.... Post your own. Let's make this world an awesome place 🙂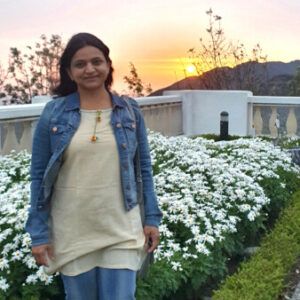 Sonali Om
replied 1 year ago
Ever since Swamiji entered our lives,it has been a transformation towards a kind being. I gave my maid fresh breakfast, attended to all my patients nicely. I counselled few patients in pain & smile on their faces made my day. I was extremely patient with screaming patient in labour. So far,great day. Half the day is still there to do lot of RAKs.
How will we get reward behalf our good karma?
If our good karma couldn't stop our health-wealth loses then where it will work?? In which form we will get reward behalf our good karma? Plz anyone can explain.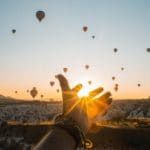 Divyansh
replied 1 year ago
Where would it be good to do good karma for a rewards? 
There is no reward for good karma, it depends on you whether you want to do good karma or bad. By doing good deeds, you are giving reward to someone. And someone will reward you by doing good deeds on your behalf. And that thing will be a real reward for you. 
The satisfaction after doing good karma will be a reward for you. The good is itself a reward in good karma. 
Anyone using wildr? World's first troll-free social network by Swamiji?
Anyone using wildr? World's first troll-free social network build under guidance by Swamiji?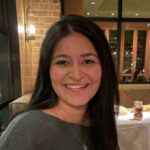 Melissa O
replied 9mo ago
Hey Everyone! Thanks for your love and support, we are very grateful! 
We'll make sure the os.me community knows as soon as the app is available for the public to use 🙂    
How can we win people's hearts and leave an impact?
So, I am curious about what you think. How can we, as humans, win the hearts of as many people as possible?
Personally, I believe that when we are kind, genuine and truly care, we win people's hearts. What do you think? Also, please do share your experience and tell us how anyone made their way into your beautiful heart!:)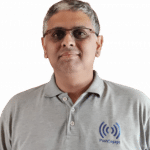 Ravi Om T
replied 1 year ago
Love and Compassion.
The benefit of the "other" before yours - Selflessness
Non-judgemental -

What we give, it comes back manyfold.  So if we want to love or a place in someone's heart, we give love or a place them in our heart.

A lot of folks think being kind and having love and compassion, is like being a doormat.  Sometimes being loving means to say a No to a request, as it is not good for them or for you. 
   IMHO, this is the way to win people's love.
What are your views on Sadhguru's statement on kindness
Sadhguru, "kindness is only for the sick and the dying. "
https://youtu.be/86GUJ2jZbL8
I truly believe that when enlightenment beings says something which might appear contradictory on surface has deeper meaning and that becomes thought churning process for all thus leading to progress on path.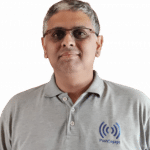 Ravi Om T
replied 1 year ago
Dear Anushka
From the video, it appears he has answered the answer using a definition of kindness, which implies being soft/liberal as kindness. He shared doing his own's Purusharth/Work is key, and not expecting any favours.  So in that context that is what it implies, and that makes sense.
What is true kindness?  I think that is the question to ask oneself.
Also, Kindness to who? Are you being kind to yourself, along with others?
Om Swami ji has written many articles on Kindness on os.me, so please check them out, as they helped me understand this. 
Here is one from The opposite of kindness. "Kindness does not mean you do something without finding out what the other person actually requires. In other words, sometimes what you think is beneficial to the other person may not actually be of help to them at all."
Here is another beautiful story from the Gospel of Sri Ramakrishna, which to me highlights kindness to self.
A DEVOTEE: "Sir, if a wicked man is about to do harm, or actually does so, should we keep quiet then?"
MASTER; "A man living in society should make a show of tamas to protect himself from evil-minded people. But he should not harm anybody in anticipation of harm likely to be done him.
"Listen to a story. Some cowherd boys used to tend their cows in a meadow where a terrible poisonous snake lived. Everyone was on the alert for fear of it. One day a brahmachari was going along the meadow. The boys ran to him and said; 'Revered sir, please don't go that way. A venomous snake lives over there.' 'What of it, my good children?' said the brahmachari. 'I am not afraid of the snake. I know some mantras.' So saying, he continued on his way along the meadow. But the cowherd boys, being afraid, did not accompany him. In the meantime the snake moved swiftly toward him with an upraised hood. As soon as it came near, he recited a mantra, and the snake lay at his feet like an earthworm. The brahmachari said: 'Look here. Why do you go about doing harm? Come, I will give you a holy word. By repeating it you will learn to love God. Ultimately you will realize Him and so get rid of your violent nature.' Saying this, he taught the snake a holy word and initiated him into spiritual life. The snake bowed before the teacher and said, 'Revered sir, how shall I practise spiritual discipline?' 'Repeat that sacred word', said the teacher, 'and do no harm to anybody.' As he was about to depart, the brahmachari said, 'I shall see you again.'
"Some days passed and the cowherd boys noticed that the snake would not bite. They threw stones at it. Still it showed no anger; it behaved as if it were an earthworm. One day one of the boys came close to it, caught it by the tail, and, whirling it round and round, dashed it again and again on the ground and threw it away. The snake vomited blood and became unconscious. It was stunned. It could not move. So, thinking it dead, the boys went their way.
"Late at night the snake regained consciousness. Slowly and with great difficulty it dragged itself into its hole; its bones were broken and it could scarcely move. Many days passed. The snake became a mere skeleton covered with a skin. Now and then, at night, it would come out in search of food. For fear of the boys it would not leave its hole during the day-time. Since receiving the sacred word from the teacher, it had given up doing harm to others. It maintained its life on dirt, leaves, or the fruit that dropped from the trees.
"About a year later the brahmachari came that way again and asked after the snake. The cowherd boys told him that it was dead. But he couldn't believe them. He knew that the snake would not die before attaining the fruit of the holy word with which it had been initiated. He found his way to the place and, searching here and there, called it by the name he had given it. Hearing the teacher's voice, it came out of its hole and bowed before him with great reverence. 'How are you?' asked the brahmachari. 'I am well, sir', replied the snake. 'But', the teacher asked, 'why are you so thin?' The snake replied: 'Revered sir, you ordered me not to harm anybody. So I have been living only on leaves and fruit. Perhaps that has made me thinner.'
"The snake had developed the quality of sattva; it could not be angry with anyone. It had totally forgotten that the cowherd boys had almost killed it.
"The brahmachari said: 'It can't be mere want of food that has reduced you to this state. There must be some other reason. Think a little.' Then the snake remembered that the boys had dashed it against the ground. It said: 'Yes, revered sir, now I remember. The boys one day dashed me violently against the ground. They are ignorant, after all. They didn't realize what a great change had come over my mind. How could they know I wouldn't bite or harm anyone?' The brahmachari exclaimed: 'What a shame! You are such a fool! You don't know how to protect yourself. I asked you not to bite, but I didn't forbid you to hiss. Why didn't you scare them by hissing?'
"So you must hiss at wicked people. You must frighten them lest they should do you harm. But never inject your venom into them. One must not injure others.
AUTHOR DETAILS
New Delhi, IN
I am a 12 year old boy who wants to explore writing.
---