No! I cannot forgive you; I just cannot.
You broke my heart, you made me cry
You betrayed you cheated.
How can I forgive you for all this.
Trust was shattered, never to mend again.
How can you expect me to love you once again
Share with you my inner soul- a place you muddled.
I can't do it; sorry I just can't
You bought me flowers; you bought me a teddy,
You paid for sparkling surprises
You said sorry a thousand times; something you never before did
But my heart is weeping.
I am so much changed- the fuming face; the endless frown.
Always drained, my strength fragile.
Yelling at everyone I meet
I was really not like this.
See what this anger has done to me.
It's been a long time, I am holding it on.
I cannot take this burden for too long.
It's time now to let go,
To forgive and to forget
Not for you; but for myself.
Because I need to care;
Because I know I have stopped loving myself.
I am setting you free from my anger bondage
I am leaving it in the open skies
Life is calling me; I want to live free
Not in the prison of your mistakes but as a free bird once again.
Image: Lidya Nada, unsplash
Related Q&A
Did you have spiritual tendencies as a child?
This is a fun question, yet I am curious to know. So, feel free to participate if you want. So, I know it is like a bag of mixed candy but still:
If you think back to your childhood, can you detect whether you already had spiritual tendencies as a child? E.g. sitting in silence, thinking of existence, being religious or just generally spiritual (you define it!)
Funny fact: Not a spiritual tendency but personally, I used to see floaters inside my eye and in my ignorance I thought I was seeing God.🙄🤦‍♀️
Let's have some fun:)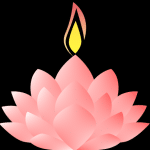 Sri Devi
replied 1 year ago
Totally! I used to read Swami Vivekananda when my friends were reading Mills and Boon-type books. My friends would be talking about "real" guys and I would be discussing my crush - Arjuna from Mahabharata. I was definitely an annoyance to them. Poor things! 🤣
Thanks for bringing some fun into this forum, Komal. We can totally trust you to be the heart of the party! 😊
Shall we have a thread for jokes?
The idea is to have a thread we can go to for laughs during the day...a reminder sort of to 'take it easy'🙃
Go on, post a joke, make someone laugh or crack yourself up! 
Anu D
replied 9mo ago
Me cracking myself up:
If you want to change the world, do it while you're single.
Once you're married, you can't even change the television channel.
What is that one quality that made you fall in love with Swamiji?
If I ask you to mention one quality that made you fall in love with Swamiji. You might not be able to pick a single one; because Gurudev is that bright, shining light in our lives. And to pick one quality will be rather difficult; but if you ask me, I would say; the way he conveys his teachings had a great impact on me. Like, some things which he mentioned in some of his videos; I had heard it earlier, but only when the words came through his mouth I have started to put things to practice but earlier they would just lie in one of the corners of my mind.
Sanjana O
replied 11mo ago
How do I ever answer this beautiful question, without tears? ❤️❤️😢
I felt His unconditional love when I saw Him for the first time, (this life) in Bangalore! ❤️ He was in black robes.
My story is here : (How He found me)
https://os.me/short-stories/celebration-of-beloved-swamijis-birthday/
Then He smiled at me. My soul immediately recognised who He was! Was I able to speak? No...Instead, tears trickled down my mortal eyes, one by one 😢 I knew I reached Home ❤️
"When you are in love, you just know"
~ Om Swami 
What is your lesson of the day?
This thread was inspired by Ravi and Anu. I thought, we could start this little thing where:
We reflect back over the past 24 hours, before going to bed, and share one learning from our day here.
It can be a lesson,  a realisation, a discovery or a random contemplative thought, of your own. It's all about us here:)
I'll go first and share as a reply. I'll try to update it everyday. I think it could help us all grow quite a bit spiritually.
Please share yours too. It can be anything:)
Anu D
replied 8mo ago
Here's mine:


Forgiveness shouldn't just be a virtue, it should be a religion! 

We are all a lil' broken within and we all make mistakes, we should practice forgiveness all day everyday towards ourselves and each other!
What worked for you when suffering from Panic, Anxiety and Depression?
I have been diagnosed with recurring depression and seeking psychotherapy for the same. I have frequent bouts of anxiety and panic around my professional life.
Can you share from your experience what has worked for you if you have experienced anxiety and depression in the past?
The things I'm trying at the moment are:
1. Kriya Yoga - consists of pranayam and meditation. Have been practicing for the last 8 years. It helps mostly but still depression keeps recurring.
2. Trataka - started it recently based on Swamiji's book When All is Not Well.
3. Exercise - I do moderate exercise 4 times a week.
4. Yoga - I practice it about 3-4 times a week.
Even with all these my depression keeps recurring. Please suggest anything that might've worked for you for the long term 🙏🏻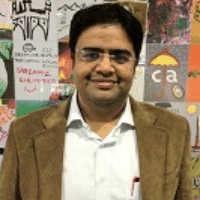 AkshayOm
replied 9mo ago
Om Sri Hari. I can tell you what worked from me. A mantra just came to me and I started chanting it. I was an atheist during that time and depression moved me back to spirtuality. It was Om Namo Bhagvate Vasudevaya. 
I also listened to a lot of Krishna Das bhajans . It really helped to settle the mind.
I learnt how to cook. Slowly the art of mindfully chopping veggies and seeing them simmer and magically become amazing dishes was so therapeutic. I did complex recipies like Sham Savera and it took some much concentration that I forgot about myself. 
Finally don't give yourself a timeline. It will surely fix over time. Just one day at a time dear friend. May the divine do what's best for you. 
AUTHOR DETAILS
Goa, IN
What can't you learn if you pay attention? If you are ready to absorb and understand. What can't you learn if you are mindful? If you concentrate and give time to… Why will you not win in times of stress and trouble? If you believe; and be ready to tackle. Break free all the tangles. Bliss is hiding behind the troubles.
---