It is February, the Lunar New Year is off to a start, holiday season is over, I hope most house decorations have been taken down. The year has begun 2022, we are entering the third year of a global pandemic. As the winter bears its cold dreary darkness over us, I cannot help but begin to think of the future and whatever else the world can offer. 
Valentines Day, or as I like to call it "singles awareness day"  is a reminder to don't forget all that we are told by society that women should be married today at my age and those who aren't are destitute for misfortune. That cannot be far from the truth. I live in the thriving metropolis of New York City and I see single women well into their forties thriving in their careers, having healthy friendships while living enriching and fulfilling lives. We are complete without a man or partner and do not need to feel like we have failed in our lives. 
The things I am doing this V-day season is focusing on self-love I've made a commitment to myself to be proud of who I am:
Gym: get up, get dressed and force yourself to get to the gym 4-6 days a week, it is healthy and a strong body = a strong mind
Dietary habits: limit intake of sugar and high-carb foods, focus on fruits, vegetables and healthy meats (sorry to the vegans on here, but I can't live without meat) One cup of coffee in the morning with a afternoon tea at 3pm is all the caffeine I will intake
Daily meditations using apps like Calm and Mindvalley
Re-connecting with New York City and finding hidden gems that spark joy within me, such as the coffee shop that smells like roses
Reconnecting with lost friendships and reminding myself that in this city I am not alone, friends are family and my soul tribe
Reconnecting with family, because family is the purest love you will ever feel
Beginning to write again after a 5 month hiatus for no reason except that my debilitating anxiety crippled my creative mind 
Begin the draft of that (award-winning) screenplay I've been thinking about for years now 
Attend a dance class, find your inner goddess! 
Practice and learn to play the Tabla, an instrument I've adored for years
Sunday's are for self-care, hair, skincare, nails etc or do whatever you need to be reminded beauty comes from within
Help anyone that is in need, make an introduction, smile to a stranger, do without expecting reciprocation. 
Love Thyself 
Related Q&A
How to convince your parents that you don't wanna marry?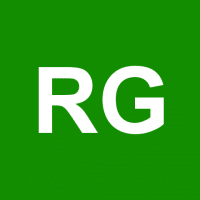 Ruchika G
asked in Relationships 1 year ago
How to convince your parents that you don't wanna marry?
A
replied 1 year ago
Hi Ruchika,
I hope I am able to help in someway to organize your thoughts around this issue. I assume that you are asking this because a marriage proposal maybe on the cards in the near future?  In these matters, one set of recommendations unfortunately won't suit all, because every family is unique and the right solution is often found only once you understand the family dynamics and circumstances fully and clearly. So my recommendation will be a little general but hopefully still carry some meaning in helping you organize your thoughts. Here are a few questions that you can first ask yourself to clarify your thoughts on this for yourself before you get a chance to discuss with your family:
[This is all just just for you and your eyes only. No one else gets to see it. So do it when you have some time alone]
1. Why do you wish to not marry? List some of the top reasons for yourself.
There could be a thousand reasons, but listing the top reasons will allow you the mental clarity to look at your reasons in front of you and not inside your head where things can become fuzzy very fast.
2. Do you wish to never marry or is it a time bound resistance? i.e. maybe you wish to continue your education for a few years, hold a job and then perhaps marry??---Again, list your answers for you to reflect on.
3. If you never wish to marry, then do you have a plan to be financially Independent so that your parents won't worry about your future? [Here its also helpful to look at the situation from their viewpoint and understand where their true concerns lie. Its possible that behind their recommendation for marriage lies love and genuine care for your future]. Understanding where they are coming from, will help you nevertheless gain more clarity to make the best decision for you.
4. Is there something about marriage fundamentally that scares you at some level? [I do agree that marriage is not for everyone and no marriage is a cake walk, how ever where there is challenge, also lies opportunity for growth and happiness].
If your parents are reasonable people who will listen to their child with an open mind, then perhaps once your mind has some clarity on some of the questions I raised above, you can have an open chat with them? Most reasonable people if they hear a well-reasoned argument will be open to listening to it at least. However, if they still insist that you must get married, then perhaps you can ask for some more time before you commit? Once you put time in-between you and the marriage, there is at least a bit of breathing room for more reflection and getting more solutions. 
Hope this helps 🙂 Feel better!
People dont care about your feelings
Mehak S
asked in Relationships 1 year ago
Many times I feel that in a relationship when I give more than 100 percent from my side..other person doesn't even realize.. how to cope up with that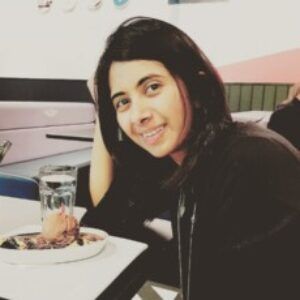 Komal Om
replied 1 year ago
Mehak!
Great question. The trick is to contemplate and understand why you give more than 100% and whether you are also neglecting yourself in the process.
The thing is that when we give more than we should, there are two reasons:
1. Either we love them unconditionally. But most likely we don't, because if we do, then we would have no expectations for them to reciprocate
2. We want something in return, and usually, we want a sense of belonging or love or emotional food etc. Because we do not love ourselves fully and are unable to get the fulfilment from within  and we don't value ourselves, we tend to seek it from the other person.
Yes, others may not reciprocate our feelings, but essentially it isn't about them, but about ourselves. Are we doing what befits us and are we valuing ourselves while at the same time loving others.
And as Swami said in the Letting Go video, we cling to others and expect from them because they make us feel important. So we keep giving as they do so, but when they stop, we feel neglected.
So the solution:
1. Find out what your value is. What you are good at and what you can give the world. Do you have a skill or special quality, etc.
2. Don't make the other person the centre of your world, but instead invest your energy in something creative.
3. Become your own best friend.
4. Give with the intent to give. I.e always keep it in check that you are loving others because you have love to give even if they don't reciprocate. But don't keep loving even if you feel hurt. Stand up for yourself too.
5. If their behaviour hurts you, move on.
Hope this helped a little.
How to be smart with the world and at the same time be innocent at heart?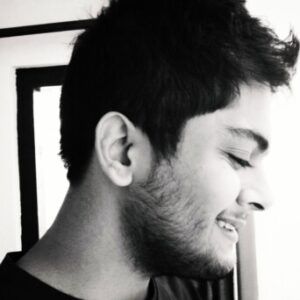 Nalin Om
asked in Relationships 11mo ago
How to be smart with the world and at the same time be innocent at heart?
A
replied 11mo ago
Nalin, according to my understanding the answer to your question boils down to one word. INTEGRITY. When you live your life day to day with absolute personal integrity within yourself, you will find that sense of innocence coming back to you. Innocence is not to be confused with being naive. To be innocent simply means to be in a state of purity, being uncorrupted. An integrated being will naturally be uncorrupted and free of guilt.
Unfortunately most people in order to succeed in life (as we know it in the present world), end up making a lot of compromises to their personal integrity within themselves and hence get into conflict within themselves and this conflict is what saps people of joy and authentic self expression. How do you start to live with complete integrity in today's world? This is where each person has to do a bit of reflection and determine for themselves what price are we willing to pay for attaining that state of material success in the world? If in the process of winning the rate race you end up becoming a rat, then I personally feel it is too steep a price to pay. When you finally decide that you will live strictly in accordance with your own internal moral compass (to state it differently, your personal dharma), then the world will realign itself slowly and start to reflect a new reality to you. But for that to happen, consistency is key. If you follow your own inner voice diligently, you will find day by day your inner strength and all the qualities that make you special and unique grow in their expression and you will once again exude that childlike innocence around you at the same time your intellect will also be sharp. Being innocent doesn't mean gullible or childish...Its a powerful state of being. Hope this helps 🙂
Why do people get married, when for most, it brings more pain than joy?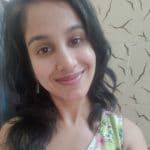 Aparna S
asked in Relationships 9mo ago
I know Ma Sri Devi Om has written a post on how your family or partner has got nothing to do with your spiritual journey. But I am really curious why do we still marry, when some of us may not even be fully inclined towards leading a married life?
I know my father used to tell me that even for you to be liberated, marriage is necessary. But I don't quite understand how is it so? I feel I have become only more bitter and sad after marrying. And my life has changed inside out. No jokes. It's not to say that my people are bad, no, they're not.But their ways are too different from mine and I sometimes can't cope with things they say or do. My idea of a marriage - as portrayed by the kind of friends I had was more of living a happy life (now with a partner), where the other person cares deeply about you, like almost reads your mind and knows your heart, full of travel and going on adventure trips etc and I cannot get myself to explain how sad I feel that mine is nowhere close to it. And for most women it is like that, why then do we still repeat the cycle ? - get married - raise children - get them married - oh and if it's a girl child you get married - also see them lose they joy and freedom.
On a lighter note, I was seriously considering becoming an ascetic a few months before my marriage, but you know.. I love to safar (suffer) :p
For people who didn't get the joke, go watch this now and laugh it out 😀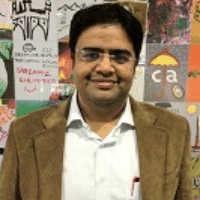 AkshayOm
replied 9mo ago
Jai Sri Hari Aparna, most people marry because they see everyone around them marrying someone, and it's too painful not to fit in. Our parents and, to an extent, we are deeply conditioned to follow the herd.
I have a very happy married life, but we both put in a lot of effort to make it work. I have always believed my personal happiness is my responsibility. I have followed the same rule for my wife. She has always believed housework is a shared responsibility, and I have learned that from her. I have never expected her to take permission for anything, and she trusts me completely when it comes to character.
The only advice I can give you is, please start chanting a mantra whenever you get time. The spiritual confidence will translate to intellectual and physical confidence to share your views and get more mindshare at home.
Loved this video by a modern-day philosopher.
https://youtu.be/sPOuIyEJnbE
Do you enjoy social interactions?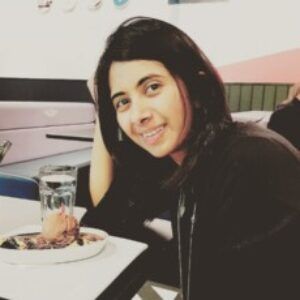 Komal Om
asked in Relationships 10mo ago
This one is for fun!
I personally don't like physical social interactions much, although I did enjoy them a few years ago. Quiet time seems more appealing now:D What about you?
Do you enjoy social interactions?
If no, did you use to enjoy social interactions before? Do you feel that your preferences are changing as you progress spiritually?
Looking forward to reading your answers:)
Anu D
replied 10mo ago
https://youtu.be/CNZMIhckaA0
AUTHOR DETAILS
Seeker of truth, faith and humanity. Love, compassion and empathy are the drivers for good in the world.
---