Quelquefois je te vois 
Quelquefois, je te sens dans mon coeur
Je fais un parcours pour te rencontrer 
Hélas le pèlerinage paraît atroce pour mes petits pieds.
À Tours d'horizon vers la montagne 
Je témoigne de ta grâce illimité sur mon âme déchue. 
Ta présence est dans mon coeur 
Tu es ma force, tu es mon noble Gourou.
À force de marcher, mes jambes sont affaiblies 
Pourquoi est-ce que tu ne me rejoins pas au milieu de ce parcours?
Je réalise néanmoins qu'on est sur la même voie 
Mais tu es loin. Tu deviens l'horizon sur ma quête.
Tu ressembles à l'ascension du Bouddha 
Je viens te rejoindre. S'il te plaît 
Tends-moi la main, mon Gourou, mon ami.
Qui es-tu?
🌹Jai Shri Hari🌹
A small poem submitted to His feet. You are the guide of my soul. I am so eager to meet you. Please appear. 
Credits: Featured Picture made with Canva
Related Q&A
What is your own quote of the year?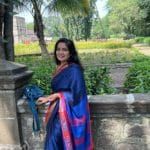 Surekha C
asked in Self Discovery 1mo ago
Like I have discovered this wisdom in relationships.
Give what they want.
Take what you want.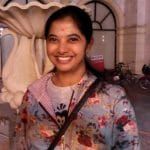 Manjul...
replied 1mo ago
Whatever you do, give your 100% unless you are donating blood!!
Question Regarding Self Realization.
Sri H
asked in Spiritual Awakening 3w ago
Jai Shri Hari!
Today I got an uncommon doubt which never arouse within me, I always thought I was capable of becoming more spiritual and Attain Mahadeva within this lifetime, but by looking back at myself I became more emotional and depressed 😔 than ever. (Sorry for this long question)
Can a normal person like me who is struggling to break the hardened tendencies of mind, who is indisciplined to practice meditation or sadhana, who is less mindful of his thoughts, speech and actions, who is controlled by the mind instead of making it listen to him, who is fallen under the trap of worldy pleasures, who is wasting his precious time, who forgets the wisdom received from his intellect and gets engaged in the guidance of his five senses, who is less compassionate or truthful (finds hard to follow all the virtues of a sadhak), who is bombarded with impure and negative thoughts, who is egoistic and overconfident, who often gets angry to small things, who has no spiritual experiences so far, who is less devotional, who finds it hard to surrender, who isn't even worthy to worship his isht, who isn't even capable of becoming a recipient of Divine's grace: Can become self realised within this lifetime?
I know it's never late but something inside really haunts me: What if 
Thank you.
Har Har Mahadev!
Neelam Om
replied 3w ago
Congratulations and I deeply respect your courage to accept your infirmities (I won't call them flaws) as nobody is flawless. It's only those who knows and accept them and start to work on each flaw step by step, one at a time can remove them and replace them with the positive one. That's what spiritual transformation is. Good news is that, there is no age limit to begin with. You can start anywhere and anytime. And of course, Mahadev is purely bhole, innocent. Why not, walk the path, see how Mahadev takes you. 
And don't worry about afflictions, if you desire this, then you must have the courage to remove them to walk towards light. All it takes your willingness. Have a happy journey!!
Hope this helps.
Jai Sri Hari 🙏
What is your earliest memory - the first ever experience you recall from your early years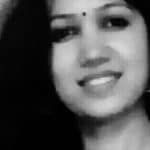 Manju OM
asked in Self Discovery 1mo ago
In a bid to understand myself better, and embark on the journey of self healing; I tried to reach the deepest recesses of my mind to bring me the experiences and emotions I might have bottled up in my being.  That made me travel  all the way back to my early years of life. Hey, when was the first time, I  committed  something to my memory that is still remembered! This got me to this query.  Would you like to explore with me? 
sohinic
replied 1mo ago
My mother's face.
What is blue light on agna chakra during meditation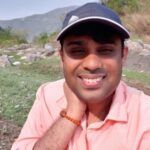 Pankaj Om
asked in Spiritual Awakening 4w ago
During meditation, when I close my eyes I see blue light , like a halo, like a small circle on brow plexus.
What does it mean?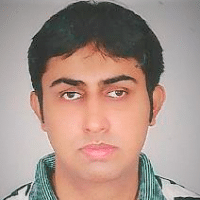 Varun Om
replied 4w ago
It could be anything. The crucial thing is, it's a sign, a signal that you've been doing something right.
Countless experiences come during the journey of meditation. Light shows, vibration shows, energy dance, nectar and trans etc.
Feel free to enjoy it a bit if it seems pleasing, and then move on. Onto the next experience, to the next milestone.
The road is long
But its width is narrow
The seeker can rest
Enjoy the shade and fest
But relax not until it reaches
To the place where the road ends
Of the pleasures, wishes and endeavors.
Jai Sri Hari 🙏
scriptures says that I am not even soul I am THAT.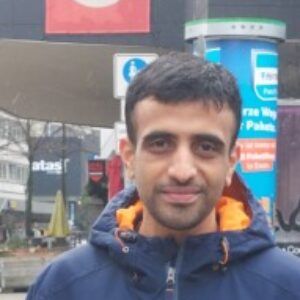 Sunil Om
asked in Spiritual Awakening 1mo ago
Jai Sri Hari, 
Dear devotees
In discourse, Swamiji said that,
1)Only one or two in a thousand years cross or reach the final stage/step. 
2)If buddha meditated for another 4 years he may seen God.
My question here is, when Swamiji says I am not a soul  I am "THAT",
what is "that"?
Is that mean parampurush, which Swamiji explains in bhagvad katha.?
Anu D
replied 1mo ago
That cannot be explained in words!🙃
AUTHOR DETAILS
MU
Who am I to question existence? I am a seeker and want to understand the minute to grand mechanical parts making this plane of existence possible.
---