People from all directions making pressure on her. Half heartedly she got in touch with some Buffalo merchants from near by area who just want to take benefit of her ailment and want to give few odd pennies in exchange of our full buffalo( expecting Buffalo) due in upcoming summers (Generally have high price because of scarcity of milk during summers)which we came to know later as earlier we were told that due date is in upcoming February so that she could put all of us on silent mode.Hence this way with Infinite dedication she won the battle from her hard Lover by February end. Now she is hale and hearty with all her glow. Oh…. you want to know about her all time friends!!! Yes she saved all from selling.Buffalo delivered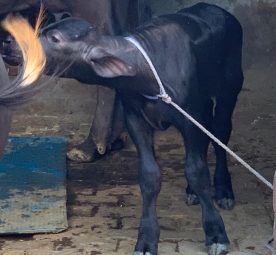 a calf just twelve days back. I learnt a big lesson out of this phase of her life that faith in Divine Power Compassion Dedication Self Confidence can bring us out from any Hardships of life.
Note: Yesterday my husband visited my mother to collect  Khoya and Khees(prepared by boiling very first milk of Buffalo or cow which is vey nutritious). Please have it.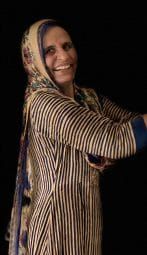 My Mother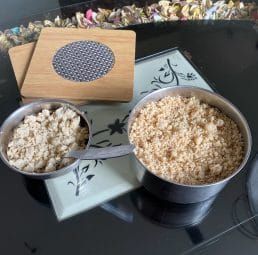 I want to end this short series with her pet dialogue-मन के जीते जीत मन के हारे हार!!(The losers of the mind are lost,Win the Win of the mind) 
#The WriteChoice
---