When I feel low and suspicious about my growth or recovery, god shows his magic. He unfolds the moment as if it is happening on its own but I know it's his doing. Something similar happened recently.
When I met with the accident in November 2020, my entire family decided to visit the temple of Khatu Shyam (a deity in Rajasthan) only when I would be able to join them. It used to be a monthly affair for us, my entire family, around 20 people used to visit the shrine almost every month with much fanfare. It so happened that after a year, I was able to join them. We all were a little unsure, about such a long-distance trip, me being able to climb the stairs, but we anyway decided to go with the flow.
Three cars left our house. I reached there and we chose VVIP darshan to avoid the crowd and inconvenience for my sake. We had no idea that they had installed lifts. I used it and reached the Sanctorum very easily. As I bowed down my head, a garland entered my neck, as if he himself is welcoming me. It felt so good to be near him. I prayed and prayed, everyone cried, but we were grateful and even more hopeful.
We had fun. There is a small village, around ten kilometers from the temple, where my dadaji used to live. We paid a visit there as well. My cousins were with me all the time, taking care of my walker and other gadgets! But it so happened that even after being so careful, my cousin forgot the walker in the hotel and no one realized. After a while, when we woke up (not literally), we were shocked. Everyone was like now what? How will I walk but that's what the magic is! After that day, I never used a walker again. I am able to walk and do all my chores with a stick. Something that was impossible before a month, becomes a reality.
Isn't this magical? He and his leela! 
Jai Shree Shyam
Related Q&A
Is it Possible to Manifest the Divine with any Kind of Mantra or Sadhana?
Jai Shri Hari!
Different mantras are used for different purposes. And Different Sadhanas are done for different purposes.
For example, Gayatri mantra is used to gain wisdom, Mrityunjaya mantra is used to overcome the fear of death, Hamunan mantras are used for protection and Kartik Sadhana is done for better health and intuition etc...
My doubt is whether is it possible to manifest the divine by taking a sankalpa to have the vision of that respective deity disregarding the exact purpose of that mantra?
For example, Sri Suktam Sadhana is mainly done for material progress but if I wish to have a vision of Maa Lakshmi in a dream, Is it possible to manifest mother divine by simply taking the resolve before starting my sadhana?
Thank you.
Har Har Mahadev!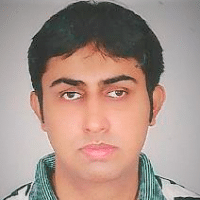 Varun Om
replied 4w ago
If you have that desire alone, it can be fulfilled.
However, it may not be fulfilled in the first attempt. You need to keep repeating it, by improving on things like concentration, bhava, virtues etc.
Keep purifying yourself. Keep increasing desperation (vyakulta) for divine. And one day it'll happen. If not in this lifetime, in some other. But surely, it'll be fulfilled if you don't abandon your desire.
After having a vision of Lord Shiva in dream at the age of 8 years, Swamiji went on to do sadhanas for 20+ years.
He was desperate for the vision of divine. Manifesting in form. Whom he could touch and feel.
He got dreams, siddhis and other experiences.
But his desire for the manifestation happened on 13th February 2011,after 2+ decades of sadhana, which included more than 45 purushcharanas of various mantras.
Jai Sri Hari 🙏
Question on Ganesh Sadhana mantra
Hello Friends,
In the book, 'The Ancient Science of Mantras' Swamiji has given details of Ganesh sadhana with the mantra, 'Om Vakratumdaya Hum' and in the Sadhana app it is with the mantra, 'O gum Ganpataye namah'. Now if someone wishes to do a real sadhana with Om gam ganpataye namah or some other Ganesh mantra( but not Om Vakratumdaya Hum for genuine reasons) , then where will one get the minute details of various mantras and shlokas that has to be chanted during the sadhana. For example the viniyoga of Ganesh Sadhana for the above two mentioned sadhanas are very different. Also, because I am not very good at picking up all the chants that Swamiji says in the App, I feel like I might miss some of the words.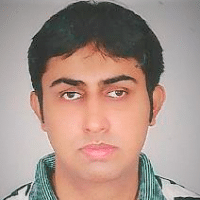 Varun Om
replied 9mo ago
I think if you're following the app, you don't need to worry much about speaking the shlokas yourself; you can just keep one-pointed concentration while listening to Swamiji's voice coming from the app.
And you can do the japa step mentally/etc.
As you keep listening with concentration, both the tune and words will make into your consciousness gradually.
Additionally, you can try searching on the google and may find the written form of the shloka on some site; just type few initial words and compare the found written form with the spoken one in app.
Jai Sri Hari 🙏
what is the method of Hanuman chalisa anushthan of 40 days ?
Neelam Om
replied 1mo ago
If you want to take the anusthan in bhakti bhav, then toh bas pyaar se shuru kar do expressing your intentions to Bhagwan for the same. And do it for 40 days and on the last day, offer favourite sweet to Bhagwan. That's it. But if you want to go with all the niyam, then toh consult the religious text on that... Niyam hi niyam hai☺️
This is my one cent on that. I personally do everything in devotion only. Rest I leave it to Bhagwan. Hopefully of some use.
Jai Sri Hari 🙏
Can anyone help me in my sadhana problems?
I have  reached my college in prayagraj. But dont know how to do sadhana. One room shared by 2 , 3 or 4 people.
There are 2 nearby temples in campus.
But they are open and public. (Small)
How can i do private sadhana?
Should i look for a pg room nearby.
I also thought of doing gaytri sadhana, because i think its important(in app its written)
But since its entirely a new mantra for me, i think i need to do it properly (with flowers, hawan etc.)
Also , will people allow me to do hawan openly in the temple?
Chandrika ji, varun ji etc . , plz help.
P.S I also went to a stall to eat some puri, i took atmost care , but still the thela wala did not pay heed and his words hurt me when he told me to put the mug on top of the bucket.
Promit R
replied 1mo ago
Headphones. Sadhana app.
If you're worried about being alone- don't worry. With discipline and grace, it's posssible to be selective towards those we allow to enter the mind. (Disclaimer: I am not speaking from experience, however, out of a desire to help you...)
As for what others will think- if you are concerned, do it late at night, when everyone else sleeps. Do it silently. Or if people find out, tell them about the wonderful Sadhana app, make a difference in their lives. Either they will join you, or they will mock you and maybe leave you alone.
"Kuch toh log kahenge, logon ka kaam hai kehna" 🤷. You wana do sadhana. That's what's important. The Sadhana app is there, if headphones are available then you may concentrate better. Immense gratitude to Om Swami ji and the Sadhana team for their vision, work and commitment. 
(P.S. Edited)
Jai Sri Hari 🙏
Question Related To Mantra Sadhana
Jai Shri Hari!
If I wish to do Purushcharana of a mantra by following The Ancient Science of Mantras book & not Sadhana App is it necessary to correct the flaws and infuse life into that mantra even if it comes under the Exception case?
(Even though this question had been already asked few times in this community, I am still confused with the answers)
Thank you.
Har Har Mahadev!
A
replied 2mo ago
Friend,
The Sadhana App pretty much covers the mantras for almost all the principle dieties within the Vedic tradition with so many powerful mantras for each diety. I feel that sometimes the App maybe quite deceptive in terms of its simplicity such that people might wonder " It cant be really that simple can it to invoke the power and potential of a mantra when Swamiji himself has outlined out so many complex steps in the book Ancient Science of Mantras!" . 
Let me give you one example from my own experience with the App. For example, I too like so many here undertook the Sri Sukhtam Sadhana via the App and I (probably like many here), did not ever follow the 960-day routine prior to commencing the Sadhana (which acc to Swamiji's own words in his book is non-negotiable). However, somehow Swamiji probably felt it necessary to ease this restriction for all the Sadhaks who wish to undertake this Sadhana virtually via the App. I am eternally grateful for this gesture. 
Before starting the Sadhana, I asked Ma Lakshmi to give me a concrete/unambigous sign if she was happy with my mantra chanting and if she has accepted my Sadhana. This is not the first time that I had listened to the Sri Suktham in my life but I had never done an actual Sadhana before using Yagnas etc for fear that I was not worthy as per the 960 day requisite. On the last day of the Sadhana something interesting happened. A large Owl landed on my front tree and has since been visiting almost every day!! In all my life I have only seen a live owl once when I was a kid and thats it! I have never ever seen an owl before in over 30 years and the very same day the Sri Suktham Sadhana ended, that Owl graced my home. For anyone wondering exactly what this bird visit has to do with my Sri Suktham Sadhana, the Owl is considered as a very sacred bird acc to the Vedic scriptures and is traditionally regarded as the sacred Vehicle of Ma Lakshmi.  So, for me I am satisfied that whatever I did via the App, has reached the abode of Ma Lakshmi and she responded just as I had requested with a clear and unambiguous sign. 
So, my take away msg is that for those interested in Mantra Sadhana, the App is a true powerhouse. Let us not under estimate its power.
---