The surprise came for the Graduation Ceremony, when it was announced that I was the topper in my area of study. I remember the tears of my mother and the prayers to God she offered. I was the first one to graduate in my family. My sister would follow close after. My Guruji was an incredibly kind person. On being topper, I was entitled to a gift and the department was responsible to buy one for me. He enquired with my friends and soon got to know that I didn't have a portable speaker to do my Riyaz. They gave me a small JBL speaker. For some of you a speaker might sound dumb as a Graduation gift, but it was all I needed (note the use of need and not want). 
The speaker was to change my listening experience of music and audiobooks. #JeevanEkGorakhDhandaHai❤️❤️🙏🏼
My degree, my topper shield and the accompanying JBL gift.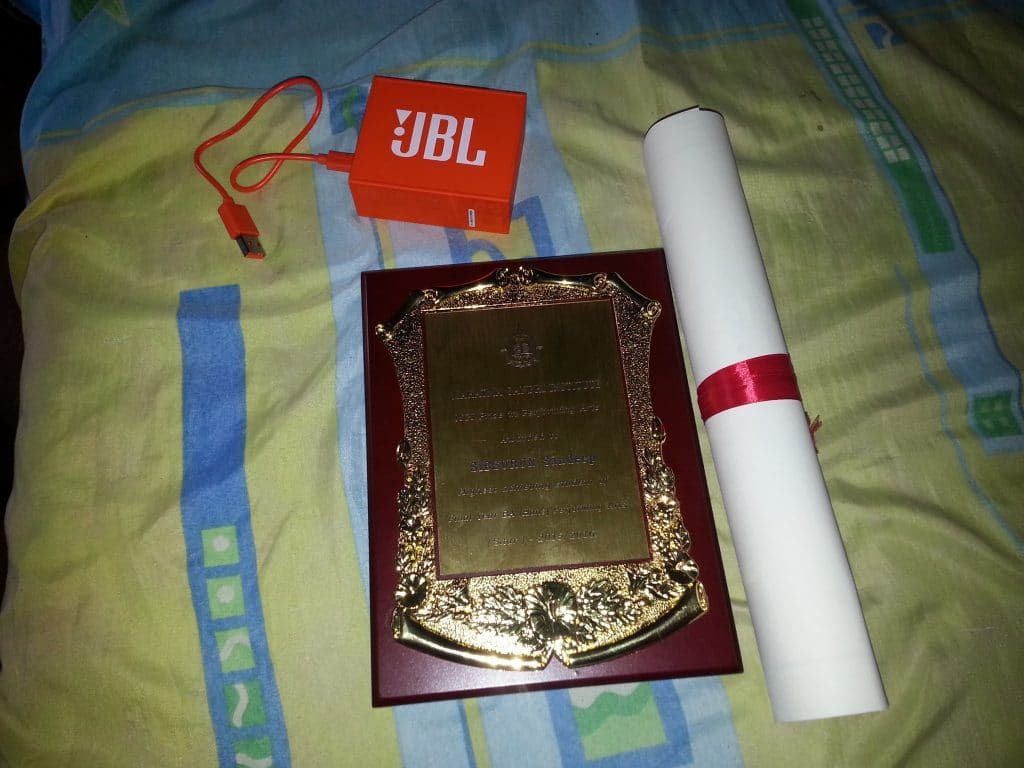 🙇🏻‍♂️Hari Om🙇🏻‍♂️
---