Hello everyone
Today I am going to tell you about my hobby of painting. I love to draw and paint.
I knew many people colour so I thought I should also make drawings and color.
One of my cousin is a very talented artist and I used to see his paintings and realised that I should draw and paint.
There are also paintings in my house which are made of threads. That I like and would like to try someday.
I learnt many things to draw, like a Santa gift with bow, few fruits, a tree, a house, flowers, clouds, sun, grass, shapes, even people. But I do not draw good people. When I grow up I will learn.
But some people in my family love my drawings and coloring too, like my Nana and Nani.
I started to color with crayons then pencil colors, now I can also use water colors.
My drawing teacher also taught me many things, like patterns and few shapes.
I have not learnt to make a good car yet.
Once I also drew Lord Shiva. It was not that good but mommy loved it. Then I drew lord Rama, where mummy helped me in coloring but the whole drawing was made by me as it was all shape.
I also made a lord Ganesha card for my Mama on his birthday.
My mother also paints sometimes but doesn't allow me to paint like her. 
I also play drawing challenges with her. 
I also love coloring Mandala Art book, which was gifted by mommy. In this art book there are so many drawings which I have to color carefully. This is my favourite coloring book.
When I grow up I want to be an artist.
Few paintings of mine are here: Do tell me did you like them?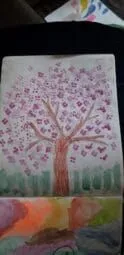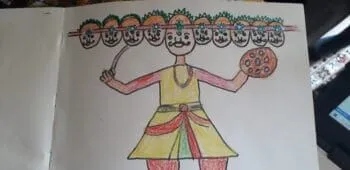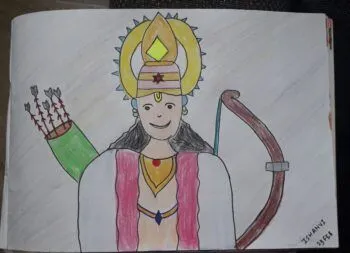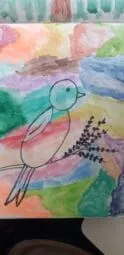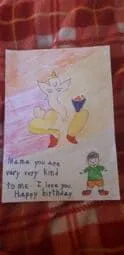 Abhi Bye Bye
---