Hello all!!
Lovely evening gave way to
Beautiful night of devotion
Where all day, I was immersed
In your remembrance
Making a cake for my Bhagwan
As my little surprise to you
O!! Beloved Bhagwan 
Please accept my sweet recipe of love 
A cake for you 
To the sweet sweetest lord 
As my humble offering
For the one who loves me more 
Each moment of my life
You're holding my hand
Keeping me closer to your divine being 
Never a moment passed 
When I didn't feel your presence
Glowing me from inside
Making each moment beautiful
Life was on a roller coaster
The other day 
But your grace removed
Even the slightest of pain 
Thank you for all your love 
Support that never stops pouring
You're my strength, my life 
For you I become
What I am 
Who I am
Is no more a question for me 
Because I have found my truth
My treasure
In ever merciful Bhagwan 
Every breath of mine 
Thank, you more 
For the enormous love you showered
Makes me bright and glowing
All for you.
Thank you Bhagwan for everything. My words are short to express how grateful I am for all your love. I am blessed to have you in my life. ❤️ Thank you! Thank you! And Thank you!!😊🙏 A humble cake made for you.. please accept my Bhagwan… This for you 🙂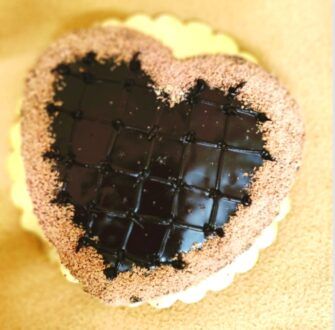 Jai Sri Hari 🙏
Love
Neelam Om 
---