Wanna visit the ashram, but the problem is corona? Thinking about the old goods days? Anyways, in those days too there were problems in visiting the Sri Badrika Ashram. Which problems, you may ask; my reply "physical ones". In many interviews I observed the question being raised to Swamiji for choosing such a remote location for the ashram. Never thought that Swamiji had to write a tour guidepost for providing direction to his devotees to reach out to him. Here is a post by Swamiji from the good old days of 2012, with the title of "Visiting Ashram".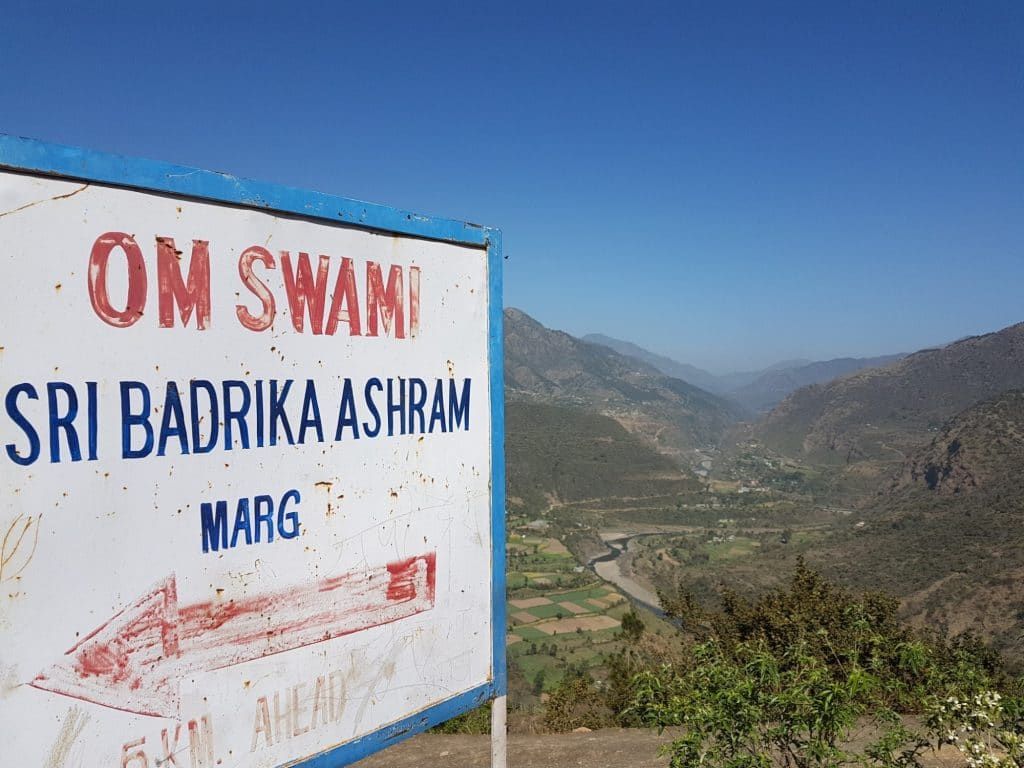 ---
---
---
Updated: May 27, 2012
Those who are planning to visit the ashram, please note the following:
During 2012, I will not be available to meet during certain times. Please email me before coming.
There is very basic accommodation at the ashram.
The ashram is 350 kilometers from Delhi airport. There is an additional walk of forty five minutes from the spot where you can park your car to the ashram. Door-to-door distance from Delhi to the ashram is about 9 hours.
The nearest decent hotel, I am told, is in Solan. Solan is forty kilometers away from the ashram.
The name of the hotel is Centa Rosa www.centarosa.com.
Please bring a pair of slippers and an additional pair of pants/lower as you will need to cross the river before you can get to the ashram. The river is knee deep presently and at least twenty feet wide. It is best crossed with either shoes or slippers on. Crossing bare feet is not recommended. You are looking at forty minutes of walk from the point of parking your car to the ashram land or a walk of ninety minutes if you are walking straight from the highway (in case you take the public transport).
There is another route that bypasses the river but it is the longer way and harder to trek. This one takes two hours of walking from the highway I am told.
If you drop me an email before coming, we will connect you to a local guide who can come right to the highway to bring you right to the ashram. He will charge Rs. 200 ($4) and can carry two bags.
Soon, we will post more information with pictures, landmarks, milestones and directions.
It takes around five hours from Chandigarh to the ashram land.
Public transport is available till highway and private taxis are available till the car spot.
An umbrella or a hat (sombrero even better) will make your trekking easier as it is scorching heat during the day, a common feature in the mountains across the nation.
Stay tuned. We will update this area in the near future.
---
---
---
P.S: Yes, Swamiji, the area has updated phenomenally, I am Hritik speaking from future 2021! (just kidding here). For reading on the ashram changes and more on the Sri Badrika Ashram, I refer you to Mohit's post here.
Original Screenshot of the website :
#TheWriteChoice
#TheWriteChoice
Earlier Posts :
---