Oh,My Guru! You are the river of love, you are the synonym of mercy, your words are the wisdom of vedas. You always say you are the simple monk in this complex world and we ignorant accept it true but My love you are shiva, you are vishu, you are bramha and you are parvati maa. My modern buddha – you know what,we are so greedy and selfish we always think first about ourself (Hamari personal meeting hoje or kisi ki ho ya na ho, humari initiation hoje bs, swamiji to sabke sapne me aate h humare to ni) then about anyone else but you are the purest one who always think about other how caring you are I have no words, you love us like a true mother. You can cancel all the events and meetings but as always you think about other first. 
पूत कपूत सुने हैं पर न माता सुनी कुमाता ❤️
Everyone who loves u,care you was sad when they came to know about, u lost Pitashree. Swamiji I observed it everyone want to have a divine kids but very few have – As per my ignorant observation I felt that parents themself dont possess those divine qualities thats why they dont get the same but those have they get a divine kid like you. I will always be indebted to pitashree who give us mother like you but i believe, In love there is no debit and credit account.
Sometimes i think you are a human or a machine how you handle all this ashram se patiala rooj aana jaana (8hour) then pitashree ke pass time spend let assume (3hour) then 6hour sleep, 1 hour discourse, 2 hour meeting, then ur own sadhana and so strict routine but ignorant na forget u are a tapasvi,yogi..
Swamiji u just lost pitashree (I know its just bodily but his soul  is in you) and immediately after this  incident,fake news spreading that u joined the lock upp reality show (I know u already know). I know aapko acha ni lgra hoga na 🙁. I am sorry from their side and we all love you soooooooooooo much swamiji.
"If a hundred moons emerge and thousands suns rise even in such brightness without the guru it would still be pitch"
    Without you we are incomplete..
This post is for you swami🤴🏻
Your ignorant son,🙇🏻‍♂️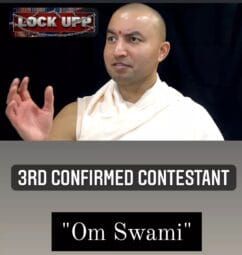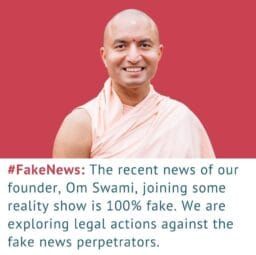 ---