I can hear the night wind knocking on my door.

Calling at me to finish up.

I did have a good run, and it's time to go now.

I'm waiting for you, my son, to come back.

Wanna see you one last time before I go.

Travelling through a rich life, you are busy.

Just stop by one last time, and I will be ready to leave.

Happy to have cherished my life for so long.

There is nothing to regret any more.

I spend my days now treasuring the memories we made.

It makes my heart fill with joy that

A part of me will still be here,

Living and Loving, through you,

Long after I will be gone. 

Wanna see you one last time before I go.

Travelling through a rich life, you are busy.

Just stop by one last time, and I will be ready to leave.  
Inspiration: I came to know about a recent incident from someone.  A father was patiently waiting on his deathbed for his son to return from a vacation, met them in the next morning after they were back and then continued on his final journey the same night.
P.S. Picture from pexels by Amber Janssens  
Related Q&A
If I could change the world? What do you do if you get a chance to change the world?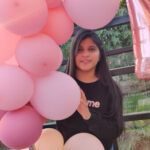 Iiza Om
asked in Slice of Life 1mo ago
I want to change the world. But I'm not sure what I can do.
If you ask me what I would like to change in the world, I wouldn't know where to begin. There are so many problems with our society today - poverty, crime, disease, pollution - that it would take a lifetime just to list them all. It makes me wonder if there is any way at all that we can solve some of these problems and make things better for everyone on earth.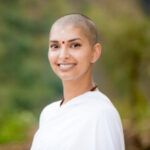 Sushre...
replied 1mo ago
Dear Liza, I would say it's not possible to change 'the' world. But it's possible to change 'your' world.
I try and do whatever I can to be strong, kind and humble, to make Swami ji proud, to meditate, do sadhana and perform acts of kindness at every opportunity.
With these, I can become the best version of myself, then it will have an effect on other people whom I meet or spend time with.
My world then becomes very beautiful, and slowly slowly I can make it bigger and bigger and more people hopefully will feel the same peace I now do, with Swami ji's Grace.
It's a lovely question, Liza. Let's make our little worlds more and more beautiful, with His Grace ❤️ Jai Sri Hari! 🙏🏼🙂
Why is Life such a Tough Journey?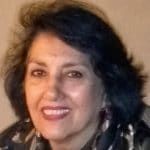 Anila Bal
asked in Slice of Life 2mo ago
Why does Life continue to test my strength, time and time again: I do accept all that is God's Will, but it's getting tougher. Is there a purpose, a meaning?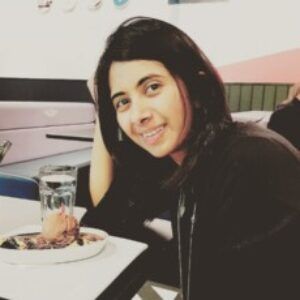 Komal Om
replied 2mo ago
I am sorry that you are going through difficult times my lovely.
Because you are stronger than you think you are❤️
The stronger an elastic band, the more it can be stretched. 
Whenever life presents us with similar situations, it is because these situations are what will lead to your freedom. 
I'd say just do your best and leave the rest to God.
Sending you loads of love💖
What does make hay while the sun shines mean?
Preslez C
asked in Slice of Life 1mo ago
This is a phrase that I have heard for many years, but it never seemed to make sense. It's just too vague.
My first experience with this phrase was from my parents. They would tell me to ""make hay while the sun shines"", meaning that I should work hard and do what I can now because things may not always be so easy.
Joshua T
replied 1mo ago
It's a cliché, but it's true: The best time to start a new project or idea is when you're in the mood for it. If you wait until you're so excited about it that you can't sleep at night, chances are good that the time will never come.

The same goes for making hay while the sun shines. You need to find projects that have some momentum behind them already — not just something you think would be fun to work on.

The more popular your idea is with other people, the more likely it is that they'll help you make it happen.
how to get rid of Cockroach and ants without killing/harming them ?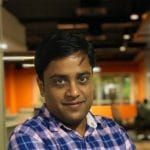 Gaurav A
asked in Slice of Life 1mo ago
Let me know if anyone has any solutions to get rid of insects without using any harmful pesticides and sprays ?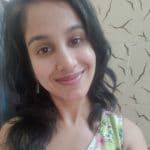 Aparna S
replied 1mo ago
Hi, I do this and it works for me. See if it might be helpful.
I usually enter the kitchen after midnight which is usually when they are most active. I carry a broom dustpan and open the window or door. Then I try to push the cockroaches on the pan and cover it gently with the broom and then throw them out. 
It eas easy to get rid of the cockroaches like this. Ants are usually not too much of a problem so I make my peace with them around. 
If i say , I am the best 'FOOL' and all are inferior infront of my foolishness.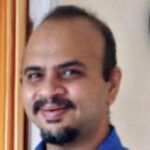 Vishal K
asked in Slice of Life 3w ago
Will this be called my arrogance and ego ? ☺️
Anu D
replied 3w ago
I'll say "Satyavachan Prabhuji" 🤣🤣🤣
---