19 year old Akshat Rawat lost both his hands in an accident and is living without prosthetics since last 13 years.
Chhonzin Angmo, 25 year old from Himachal Pradesh, lost her eyesight at the age of 8.
Havildar Ajay Kumar, a gallantry award winning soldier, suffered a leg amputation due to grievous injuries in combat while protecting our nation.
Like Akshat, Chhonzin and Havildar Ajay there are about 2.68 crore persons who are 'disabled' in India according to Census 2011, that is 2.21% of the total population. Globally there are 1 billion people with disabilities, which is 15% of the global population.
The problems they face are numerous. Many of us are guilty of looking at them with pity, victims of some bad karma in previous life, inflicted by bad luck and relegated to living an unfulfilling life. Due to such societal conceptions there is lack of holistic rehabilitation, inadequate skilling, lack of seamless mobility and lack of suitable employment.
These factors combined together have largely confined persons with disabilities to their homes, further leading to inaccurate awareness on their issues and wrong perceptions about their abilities. Thus, their productive potential is largely untapped leading to global exclusion from mainstream life.
To address this we don't only need awareness. What we need is a revolution, and that revolution has already begin under Operation Blue Freedom.
OPERATION BLUE FREEDOM
"A team of Special Forces veterans and humans shouldering disabilities, conquering the elements to realise the meaning of the word Freedom. We are not victims of the elements…we are the elements"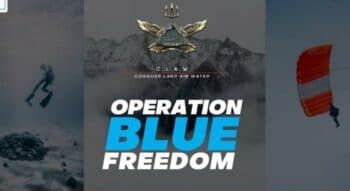 Operation Blue Freedom is a social impact venture that aims to shatter the common perception of pity, charity and inability associated with people with disabilities and recreate it to one of dignity, freedom and ability.
In order to achieve this, a series of three new world records in Land, Air and Water will be created by a global team of people with disabilities.
♦Land – Siachen Glacier – Largest team of people with disabilities to scale the world's highest battlefield.
♦Air – Largest team of people with disabilities to skydive independently in a single event.
♦Water – Largest team of people with disabilities to scuba dive independently in open seas.
This initiative or more correctly revolution was launched by Team C.L.A.W. in February 2019.
ABOUT TEAM C.L.A.W.
Team C.L.A.W. (Conquer Land Air Water) is a team of ex-Indian Special Forces commandos generally from the Para SF of the Indian Army and  the MARCOS of the Indian Navy.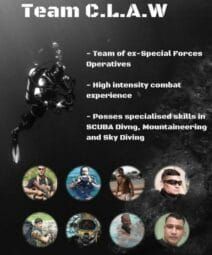 These veterans have multiple specialisations – not just in combat but also in other elite skills such as skydiving, scuba diving, mountaineering, emergency medical response and all-terrain survival amongst others.
The initiative is the brainchild of Major Vivek Jacob, a retired Para (SF) officer.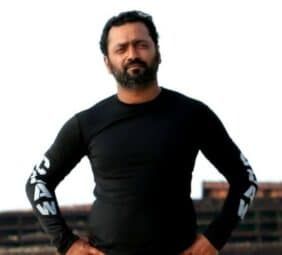 In 2015, Major Vivek Jacob suffered a spinal cord injury due to malfunctioning of parachute midfall during combat skydive. While recovering in military hospital he met an Airforce officer, Flight Lieutenant Bhaduria who was permanently paralyzed waist down in a freak accident. As the two became friends Flt Lt Bhaduria expressed his wish to SCUBA Dive. Major Vivek Jacob (who wears his heart on his sleeve) promised his friend to fulfill his wish. This was the beginning of the revolution.
Major Vivek Jacob voluntarily retired from the Army and soon members from Special Forces started joining him. On January 2019 Team C.L.A.W was born. As mentioned on their website, "The Team united their energy and skills to teach their life skills to people with disabilities. Their focus being to 'design and implement sustainable large-scale employment solutions' for people with disabilities and the underprivileged, especially in the 'Environment conservation and Sustainability' space. The vision united and guided them as they set upon a path to serve humanity through peace, sharing and creation rather than war, division and destruction."
Keeping this vision in focus, an year later Opeartion Blue Freedom was launched which synergises the skillsets of retiring Special Forces veterans for the rehabilitation and reskilling of people with disabilities through therapeutic adaptive adventure sports, all-terrain extreme survival skills and emergency medical skills. The larger vision behind the creation of the world records is to set up the world's first Human Ability Biome – an empowering ecosystem for Divyangjan (persons with disabilities) worldwide.
MISSIONS ACCOMPLISHED AND MISSIONS AHEAD
In short span of time Team C.L.A.W. has accomplished great feats. Recently, the team had successfully created the world record for the largest team of people with disabilities to scale the world's highest battlefield, Siachen, which was the first in the series of the three world records under the 'Operation Blue Freedom'. The three people with disabilities mentioned in the beginning, Akshat, Chhonzin and Havildar Ajay kumar along with Pushpak Gawande , Lobsang Chospel, Major Dwarkesh, Irfan Ahmed Mir and Mahesh Nehra are the ones who achieved this incredible feat. Their phenomenal achievement was even lauded by Prime Minister Narendra Modi as signifying 'Can do' attitude of Indians in his monthly 'Mann Ki Baat' address to the nation.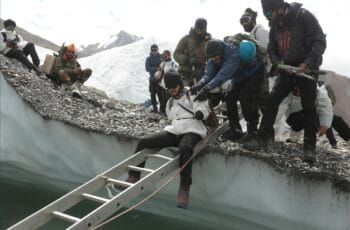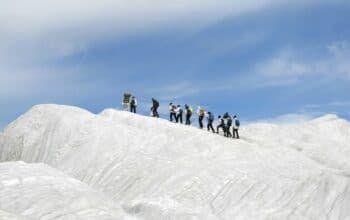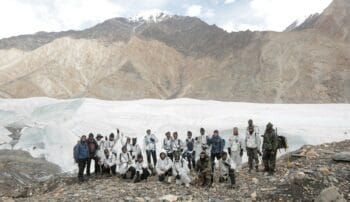 Also, Team C.L.A.W has travelled across India and trained more than 100 people in 'Rehabilitative SCUBA Diving'. As told by Major Jacob that some of the participants have immensely benefitted, from feeling sensations in legs after years of paralysis to accelerating their progress towards healing. All this is being documented and studied at the CLAW Aqua Biome facility in Puducherry.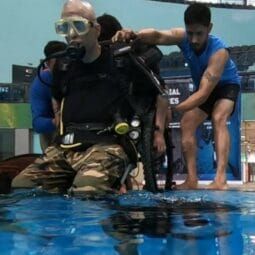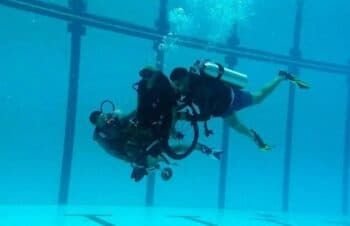 Through this journey, the team's vision has now expanded to address the entire spectrum of issues faced by people with disabilities. Team C.L.A.W. is in the process of setting up centres across the globe where-in Special Forces veterans and people with disabilities are merging in action for creating a better life experience, for not only persons with disability but the non-disabled as well.
Currently preparations for the Air World Record have commenced which will be undertaken around the end of this year in Dubai.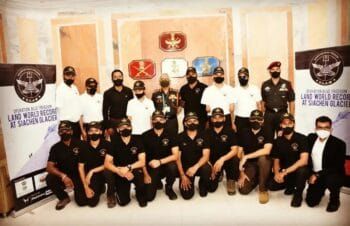 The journey of Team C.L.A.W. has not been without obstacles. From lack of resources for free training of people with disabilities to lack of people's faith in their impossible looking goals, they have seen it all. However, in front of the sheer determination of these men with nerves of steel, who in their careers in Special Forces have undertaken toughest covert and overt operations, even universe did its magic and kept stepping in as they kept moving forward unflinchingly with special forces spirit as mentioned by Major Vivek Jacob, "Nothing is impossible, nothing!"
As a small promise to a friend has now catapulted into a revolution, you too have the opportunity to become part of it. In the big scheme of things we all can do our bit. Spread awareness, volunteer, contribute, collaborate, participate in this revolution which aims to inspire freedom for all. There can be no bigger spirituality than this!
P.S.- You can know more about this unfolding revolution on their official website here as well as in the following videos:-
PM Modi congratulating Team C.L.A.W. and Op Blue Freedom-Land World Record expedition team in 'Mann ki Baat' here.
To volunteer in this revolution visit here. 
---