Jai Sri Hari!
नारायणी नमोस्तुते
I offer my obeisance in the Lotus Feet of Guru Maharaj.
First of all I apologize for being inactive since last few days. Little bit busy with my college work… 
So in this part I'll try to conclude everything. When I came out from meeting room, I was crying (Niveta Dee knows). I went to Sri Hari's Mandir, I offered my obeisance to the Mother of this Universe who just blessed me…. I came out and there I met someone.
She asked me, "How's your meeting with Swami Ji?"
I replied, "No words, I was crying at that time."
I told her Swami Ji blessed me and now I have nothing to say. I told her that Rudraksh malas are out of stock, don't know when will be the next time that I'll come to ashram and get Mala. 
She said, I'll do something.
Suddenly she started searching something in her bag, I thought she is searching for her phone, maybe she will call someone who have some malas.
But wait, she took a rudraksh mala out of the bag and said:
"Please take it. I don't know why I put this in my bag when I was coming to ashram. Maybe this was for you."
Oh My God. I can't believe that this is happening. 
But this doesn't stops here.
She said:
"This mala is not an ordinary one, this mala is from Sri Hari's abhishekam which was done on Mahashivratri."
(Before this I was saying, Swami aapne mantra to de diya lekin Mala nahi di. Unhone sun li pukaar.)
Next day during discourse Swami Ji was saying: "Jo bhi ashram aata hai Sri Hari use Khaali hath nahi bhejte, kuch na kuch vah le kar hi jata hai." This completely resonates with me.
It was blissful journey and on returning back to Solan, one of Swami Ji's devotee came with me. His bus was at 11:00 am from Solan to Delhi. And we were late enough to reach Solan timely. We left from ashram at 09:45am and reached Solan at 10:55 am. When I came to ashram it took me almost two hours but on returning back it took only one and half hour….. That devotee reached timely and boarded on his bus to Delhi.
So let  me share some pictures….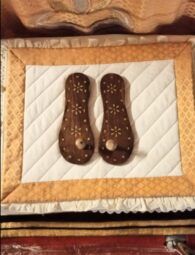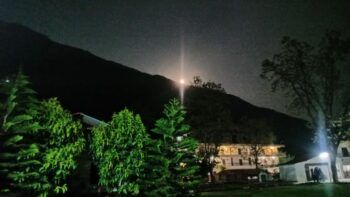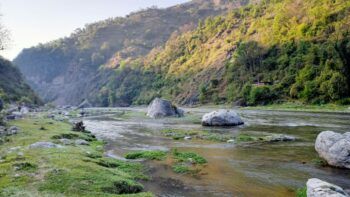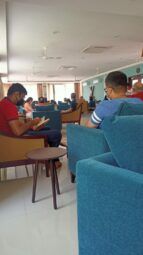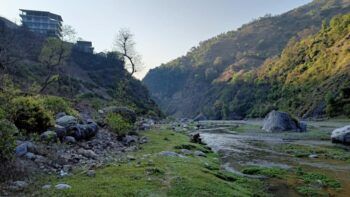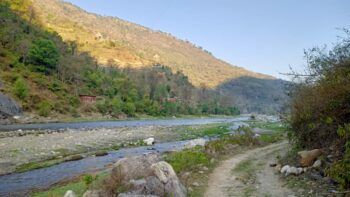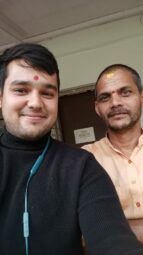 Bolo Sri Hari Bhagwan Ki Jai!
Govinda! Govinda! Govinda!
Namo Parvati Patye Har Har Mahadev!
Pic Credits: Invoking Lotus YouTube Channel.
---