If i ask you that how much time will it take to cut a mountain with only chisel and hammer…a mountain which is 300 ft high and 30 ft wide… Of course you will laugh and tease me… and say this is "impossible" but wait… is this work more powerful than our willpower and courage? let's read this inspirational story of shri dashrath manjhi to find out! 
in 1966 (forgive me if i am writing the wrong dates) dashrath's wife… falguni devi was injured badly in an accident… when dashrath came to know about this he went towards the hospital… but the problem was.. the hospital was 90 Km away from their village because of a mountain in between the village and the hospital… unfortunately dashrath's wife died midway… but dashrath's courage never declined….the same year he went out with chisel and hammer and started beating the foot of the enormous mountain… some people mocked him… some were teasing him… some were calling him mad and failure… and some were abusing and passing negative comments on him… but just like a lotus remains unaffected by its environment dashrath never gave up….but if there is negativity then there is positivity too…many people gave food to dashrath…talked to him and also supported him…and dashrath never fell down… for him the dream of the people and his wife was his mission and after 22 years of constant carving… he carved a single straight road by tearing away the mountain…can you believe this? a single man tearing away the whole mountain! dashrath was awarded by the government for this noble deed…he reduced the 90 Km distance to 13 Km… it's really incredible…apart from this flaming courage… dashrath liked kabirdas and his dohas… after the death of his wife he used to spend time in isolation reading kabirdas ji's poems and dohe…. his thoughts, words and deeds were equivalent to kabirdas! 
What i and of course all of us learnt from this? 
We all learnt that there's nothing impossible for us… all imperishable power lies amidst our minds… we just need to have constant motivation and courage… that's enough to give us strength… just like when we crush a flower it releases its scent with intensity… similarly until we don't have some kind of pain and scar inside our hearts… how will we do something big? many people will judge you and abuse you when you work against their wishes… rather than supporting you to follow your dreams they will pull you down and demotivate you… at last everything ends with sarvanand ji's great  teachings! according to him we all must follow what we want and what we believe we can do… and be unaffected by judgmental minds of people…we should follow only those paths were we have firm belief that we will surely succeed rather than regretting later in future.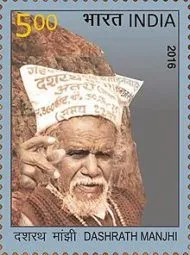 Thank you 
---