It was year 2019 , before Covid existed , atleast for me. I had an unbreakable streak of going to Shiva temple , Shree Tungnath temple , here in Patiala, a temple built by Maharaj of Patiala in 1800s. Such is the energy of the Shiv Linga there that if you have deep emotions for Shiva , it will let you know Shiva's presence, you only need to be receptive of its divine presence. This very temple also houses a Devi Jwala ji's Jyoti.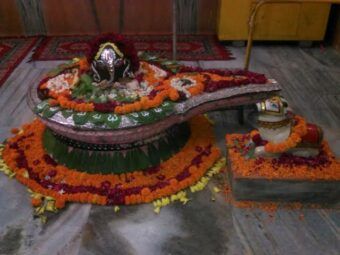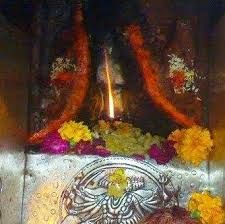 So me being a musician used go and pray to my Ishtha Bhagwan Shiv , offer water on the linga do a small Rudrashtakam and offer prayers to Devi and come home. It took me around 20 mins for my daily prayer in the temple. It was like an automatic mode the stotra used to come out on autopilot without any effort or thinking when i would sit near the Linga. A little selfish as i was i asked Shiva to give me knowledge of music. I Although had a strong 10 years training of Hindustani classical music under various Gurus of Shastriya Sangeet. But it was like i lacked a lot of things in my Sangeet. So i used to say to Shiva , Hey Bhagwan your Natraj yourself. Give me a ray of knowledge of sangeet too. It went on for a few months , i used to do my riyaz for around 2 hrs daily. 1 hr in morning and 1 hr in the evening. So as months passed by I grew more and more in love with Shiva. Let me be honest i always respected Devi but i never had bhav for her i only had feelings for Shiva. A foolish me , however i had a sense enough to bow down to her as well and chant a small mantra of her whenever i visited the temple. So as 2-3 months went by one fine day i sat for my riyaz in the evening and suddenly a jolt of idea struck me. Why don't i do a '12 Parde ka riyaz'. Yes this term i never knew existed although all these years i knew there are 12 notes of music (swar) and used 12 swars in various ragas. So i played the tanpura and sat down for this new riyaz which i didn't know how to do. But i felt like someone is guiding me from within and started doing the riyaz. Well a few days passed and again when i sat for my evening riyaz another jolt of idea struck me. I always struggled with 'swar visthar' of a raag. (Another kind of riyaz). As i played the tanpura, i started with raag Yaman , it was as if notes are flowing out of my mouth , the swar visthar was smooth and i knew what next note i would sing without even being conscious of it. As if someone was singing from within me. Next day I went to the temple and i knew it was Bhagwan Natraj himself who gave me the knowledge and skill which i was struggling to hone from last 10 years. I thanked him and only one thing i could say was : Hey Bhagwan, Apni or Mata ki bhakti do. The day i said so , a strong bhav for Devi arouse in me , as if Devi accepted this ill fated guy like me under her guard. So slowly slowly i started to get knowledge of Devi , her stotras , her sadhnas through Swamiji's video and books. Then suddenly lockdown hit in march 2020. And my temple going streak broke. I could not goto temple. So a bhav of doing a purushcharna for Shiva grew in me. So i planned in advance made all notes for viniyog and nyas etc for the mantra and followed Swamiji's Ancient Science of mantras to complete the sadhna. So on the day of MahaShiv ratri. I started the purushcharna it was a 125000 chants purushcharna spanning 21 days. So whole lockdown i spent in purushcharna. It was smooth and i completed it with the grace of Shiva , Shakti and Swamiji. As time passed lockdown was lifted , one day a panditji , whom i knew from Tungnath temple told me ,"Devi ka bhakt ban ja , bahut aage jaega , Devi teri raksha krengi". He said so after seeing my janm kundalini, as i was struggling for work in music and i was almost broke. Parents asked me to do something else and leave music. It sounded like hell to me so i had to show my janm kundali to Panditji.
As he told me to take refuge in Devi , i started researching about how can i worship devi i don't know any authentic way to worship her. In case of Shiva i knew many mantras and stotras of him. But in case of Devi it was nil. In fact i used to even be afraid of Devi and used to avoid her. Only a formal bow down to her , i used to do. I don't know why but i always felt at ease with Shiva but was afraid of Devi.
Then i came across "Shree Suktam" from Swamiji's book. I thought to give it a try , at that time my professional life was hell. So i started to chant it 16 times daily as told by swamiji , it was hard for me in starting as it has complex sanskrit but i refined my pronunciation within a month. So the day came when Devi showed her real grace to me. I got two huge projects in my recording studio. And completed them in a month.
A word of advice , my motive here is not to tell you how you can get this and that from Devi , its all in the bhav be true and innocent and Devi showers grace , i don't claim that Shri Suktam shall make you rich. Shri Suktam , as i never knew but now i know as i even completed Swamiji's Devi Bhagwat virtual retreat. That Shri Suktam is a pulsating energy of Devi herself. The more you surrender, the more she reveals her grace.
So coming to the point, as i continued to do shri suktam , i stumbled across, Nav durga sadhna given my swamiji. I read it and did it on Navratri. It was so fulfilling. So this guy (me) who knew nothing about devi worship now knew two big sadhnas of Devi , as if an illiterate man gets to goto college, such was the experience. I have concluded that Devi is like a refreshing cool breeze on a hot summer day , she is like a comfy shady tree under hot sun. Her refuge is joy giving.
When i look back in time , i see a journey , how Shiva gave me knowledge of music (even though it sounds unreal). How Devi took me under her refuge and how my ill fate turned to good fate. Today my music profession is doing well and spiritually i am more at ease with myself. I can only thank Swamiji , a guru whom i never met in person, never got initiated changed my life. Just like eklavya i learn from him , from far away. Maybe one fine day he blesses me with initiation too.
So summing up i finally realize why sages called Shiva as Ardhnarishwar, whenever you pray to him , Devi listens , whenever you pray to Devi , Shiva listens. They both are one.
So my point of sharing this experience is that a true bhav can work wonders. You only need love towards your Isht Dev/Devi.
---