It was about 9:45pm on a cold night in Nov 2019. I stepped out from Udyog Vihar office and boarded the Uber Pool cab for home in Gurgaon. House was a good 25 mins ride normally, but in a pool, it could be as much as 45 mins, even at that hour. Was glad to see there were no other pick ups when we started.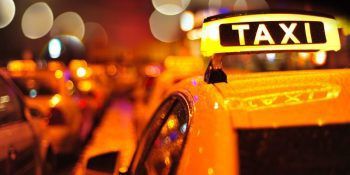 But my joy was short lived, as by the time we reached NH8, there was 'ding' in the Uber App signalling a huge detour towards Galleria market for another pick up. 'Bam', i muttered, not liking the extra 15 mins that it would take to reach home. I dabbled with some music on the phone to console myself.
As this 20 something with headphones plugged and a devil-may-care-about-the-world attitude got into the front seat and we moved towards our ultimate destination. When I looked at the route map, it clearly showed my house was before the other bloke, but for some reason, it showed his drop before mine. I was aghast at this Uber software, first I am made to travel 15 mins extra to pick him up and now another 10 more to drop him? Yeh kahan ka insaaf hain bhagwaan!!?? It's like taking away a sweet from my plate and putting it in my neighbour's, who already has 2 in his plate and clearly did not expect this one.
Just for sake of arguing with someone, I protested to the  the driver. As usual, we had that 'hum kya karein sir, hamari to duty hain route follow karne ki' answer readily read out from the Uber manual that he had 'ratttoed' in his mind. 
As we reached the destination where the other chap was to be dropped, he dug deep into his wallet and fiddled around for a minute, before coming out with only Rs 90 when his fare was 131. He also displayed his anger at the higher fare and said he did not have the balance. Assuring the driver he will go to his home in the next lane and get him the balance. It was almost 10:30 now and not only was I impatient to get home, it was the last ride for the driver too. But trusting the guy, he decided to wait. 
Almost after 12 mins, when there was no sign of the chap and was not picking up his phone either, I suggested to the reluctant driver to let go of the Rs 41 and proceed for my drop. As he kept muttering about facing many unkind people like these, I assured him that I will pay up the amount for him. Next moment, I realise it was a 'National No Cash Day" and I also had no cash in my wallet to give to the driver. Fortunately, my payment for ride was through the PayTM so I was not worried about my fare. 
Having committed to paying him those forty-one rupees, I insisted that the driver share his no. with me, so I will PayTM the amount to him. I reached home, plugged my phone for charging, and then sent Rs 101 to him immediately
As I was settling down, I got a call from the driver after ten minutes. "Shaabji, bahut bahut shukriya. Par aapney mujhe us ladke ke paise kyon diye." So I told him "We only know that he was going to his house to fetch the money. We have no idea about his financial status nor do we know what happened after he reached home. Its possible that he had a genuine problem. I paid you so that you would not have any ill feelings towards him."
"Par saabji, he owed me only Rs 41. Why did u send me Rs 101, that's extra Rs 60."
"So in future, if you again come across such a passenger, then you will not grumble or have ill feeling for the same." 
---