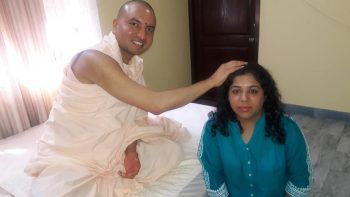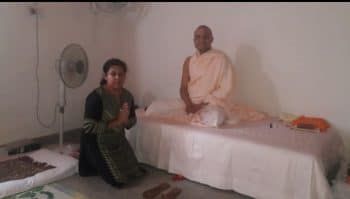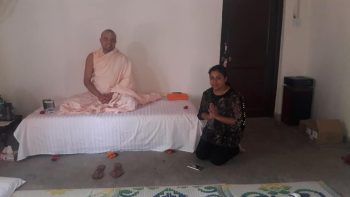 I can assure you our Prayers are always answered. It might take some time, but I can assure you if you chant with full devotion and ask Swami Ji for guidance he will a 100% answer. Either he will create some sort of divine message that you will receive and I am not the only testimony of having his Darshan in my dream, many other devotees have shared this blissful experience before.
I would request you if you have any confusion related to a really important decision and need your master's divine guidance on , just pray to him with an honest heart and you would be mesmerized with his grace !!
This time my dilemma was serious, as I had cleared the UGC NET/JRF examination, and was confused whether to start PhD. which would mean another 4-5 years of academic life, I prayed really hard to my Master for his final decision and guess what he said : " Do what makes you Happy "
And I was happy that my master has also given a green light to continue my Professional Life as I was also not very confident that I would be able to excel in academics after a gap of almost 6 years…
I am under the Umbrella of the Divine Grace of Swami Ji since 2014 !! And have experienced his never ending grace ever since….even small request to help me wake up early morning when it was very difficult as  I was on anti-depressants which turned out to be sedatives as well…..I just made an OM on my palm with a mehendi cone and next day I was awake at 6 :00 a.m.
I almost cleared all interviews before which I prayed to Swami Ji and convinced him mentally that I was suitable for that profile…
During my most depressive periods of life I was at Aashram on my birthday and I just politely told Swami Ji to Bless me as it was my Birthday….and to my utter surprise he started singing Happy Birthday Song for ME !!! and the whole Mandir gathering joined in….as it was just after the Aarti….Omg these experiences are like Divine Grace I didn't even deserve….
Can't thank the Universe enough for sending my Master my Guardian Angel in my life….The Father figure I always wanted….and I am sure he was my Father in past life, because that was the fatherly warmth I got from him when I first met him….Please Swami Ji keep me in your refuge….I would not think twice if you ever order me to renounce anything….and serve you and your mission in any way….
(Was lovely to see him in a different hairstyle 🙂 in my dream )
Thank you Sooooo……………Much
---