#TheWriteChoice
Rangoli is made from colors at the entrance of house and temple. It is way to welcome the visitors and please their hearts and to bring joy into homes. I never thought of why do we make rangoli and what's its significance. It goes like that when Sita fell in love with Ram, she grounded some rice and prepared rangoli and prayed to the Goddess Gauri (wife of Shiva) to grant Ram as her husband. Since then rangoli is made at door to welcome the visitors and it has a calming effect on the minds of the visitors and Gods. When in Ashram I had ample of opportunities to make rangoli for our beloved Swami ji. I would most happily and Joyfully make the rangoli along with few other devotees to help me. Colors have always pleased me and I play with them with much excitement. I am so immersed in making rangoli for welcoming Swami ji in scorching sun when the sun rays are just on my pretty face. But neglecting this I keep on making big big rangoli's and I was told to make something smaller but everytime I say I think of but chota banta hi nhi. So they happily praise my effort and once I am done I would go back to room to get ready for discorse, while sitting in discourse during that time my back will pain like anything due sitting long hours for making rangoli. I never share it with anyone because if I tell they will not allow me to make rangoli and I will make back to back rangoli for days while hiding my pain. But alas! I love making rangoli for my beloved Swami ji and please his core.
Here's the pictures of room rangoli that I can find.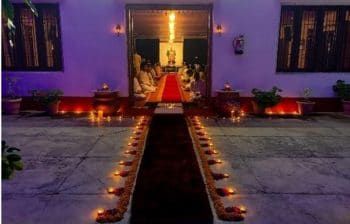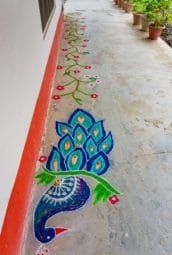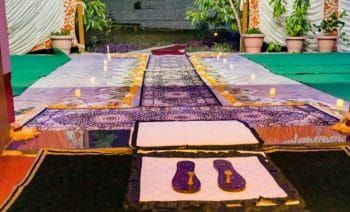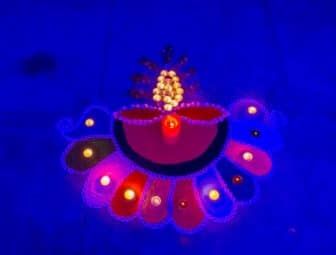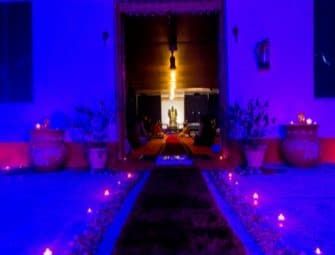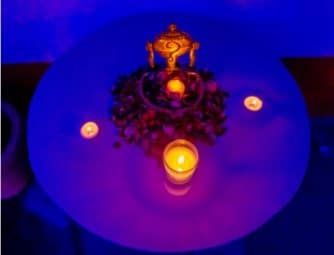 there are many but could find only these. hope you liked them.
Jai Sri Hari 🙏🌸
Love💖
~Neelam Om
P.S. Thank you os.me family for reading and encouraging me. It really fills me with warmth and confidence. keep encouraging. 
---