#TheWriteChoice
Keep the ray of hope
always
open in thy heart
because there is light
after
long period of darkness.
Life is beautiful, some enjoy more than others and some less. And on spiritual journey and in life when we are face with situations that are difficult and unable to cope with them. It is therefore important to make yourself remind that everything is happening with the grace of God. All will be alright once the cloud of uncertainty passes. So we should keep the Ray's of hope always alive in heart. Since, it is only then light can come and find it's way. Remember that there is always light after period of Darkness. So may like read my poem on darkness. That sun will rise and shunning away darkness.
Many a times we face situations which lives us burdened inside and gloomy heart. But during those it is important to keep faith alive and keep walking no matter what. Nothing will seem difficult but hold your breath, dark clouds go away with time. Let the darker clouds go away and embrace the clean sky after it. So nothing is permanent in life. Impermanence is nature's divine law.
Jai Sri Hari 🙏🌸
Love💖
~Neelam Om
P.S. Thank you os.me family for reading and encouraging me. It really fills me with warmth and confidence. keep encouraging. 
Related Q&A
Lord Shiva is easily pleased! What's your experience?
Jai Shri Hari!
Lord Shiva is called Bholenath, the one who is easily pleased!
Is it true that he is that easily pleased than Lord Vishnu?
(I believe in both of them as the same divine - HariHar!)
What's your experience with lord Shiva?
Thank you in advance.
Om Namah Shivaya!
Har Har Mahadev!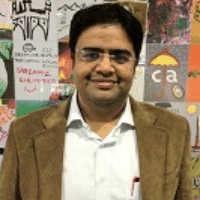 AkshayOm
replied 2mo ago
Jai Sri Hari bhai. You can never worship Mahadev thinking he is easily pleased. It's the same Mahadev who moved his toe to crush Ravana under a mountain and yet melted when he sung Shiva Tandava Stotram. It's the same Mahadev who pulled out one hair to create Bhairava and yet wept in agony for Sati. You can only love him because he wants you to. The eternal Yogi, the first guru, the king with no crown. Only his love can tell you the meaning of love. 
Which is Your Favourite Discourse by Swamiji?
Sri H
asked in Spiritual Wisdom 1mo ago
Jai Shri Hari!
Mine is Insight on How to Meditate.
I would love to know your favorites.
Also please provide links to the respective video.
Side Note: As I don't know hindi, please add links to the videos that are available with english subtitles (almost every video of swamiji is present with english CC except few)
Thank you.
Har Har Mahadev!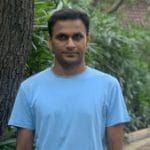 ajay S
replied 1mo ago
Hello Sri ji,
Very hard question you have asked, to pick favorite video of Swamiji 🙂 . I just love his each and every video. I have picked two which i saw quite long back and loved it:
https://www.youtube.com/watch?v=bEXUBtf2ET0 - Suffering and You
https://www.youtube.com/watch?v=lp22PH6BUO0 - The Journey of Self-Evolution
- Jai Shri Hari!!
What is the most beautiful emotion/feeling you have for Bhagwan?
Well, we all love Bhagwan so much, so in order to express your love for Bhagwan. What is your favourite bhav(emotion or feeling) that connects you with Bhagwan instantly? 
Jai Sri Hari 🙏
Sri H
replied 3w ago
Jai Shri Hari!
The only emotion that connects me to Bhagwan instantly is Loneliness.
Because I am never alone, Mahadev is always with me. I can feel it. I can experience it every moment when I think I am lonely.
He is always with me and I have faith that he will forever be with me.
Thank you.
Har Har Mahadev!
What is the most beautiful virtue of Bhagwan, you have recently imbibed/ thinking about ?
When I was child, I read somewhere that to love Bhagwan is to imbibe his values that he stands for in your being.. is the most beautiful way of loving God. Here, we all love Bhagwan dearly, have you imbibed or thinking to imbibe one of the virtue of Bhagwan in your being. What is that single most virtue close to your heart? Do share yourself. 
Anu D
replied 1w ago
Being fit, attractive and always smiling😉😉❤️❤️
Why do you think Swamiji endured Baba ji's tormenting behavior?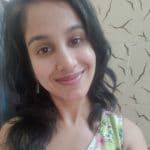 Aparna S
asked in Spiritual Wisdom 1mo ago
Last day of the year and I chose to re-read Swamiji's memoir, because it fills me with inspiration. Somehow I cannot still process and it really makes me upset every time I read, how could someone like Swamiji who was so well sorted in this mind about his goal let Baba ji treat him like that? Or use him and let him do so?
Was it a sense of surrender ? Was it just the faith that he would take him closer to his goal? In either case, should we not use our mind to analyze at all?
PS- I am already sorry if I shouldn't derive such meaning out of it, it is what was evidently happening though.
A
replied 1mo ago
Aparna,
I used to think that way too but  I have come to appreciate Swamiji's life story in a new light. As we move along the path one of the changes that occurs in the mind of a sadhak is the ability to take a step back and gaze at the big picture of life more and dwell less on the details. IMO, Swamiji would not be the guru that he is today if Naga Baba had not been the guru he was back in the day. Things people have come to love and revere like Os.me, Sadhana app, Black lotus App, Swamiji's Ashram and all the initiates of Swamiji etc etc ..none of that would exist today as we know it if it weren't for Naga Baba.  In a way, all of us owe Naga Baba a huge debt of gratitude if you think about it.
All the things we are grateful for with respect to Swamiji came about as fruits of his intense tapas in the Himalayas. However, If Naga Baba was even ever so slightly different in his disposition, Swamiji would never have left the ashram in the first place and his life story would have taken a different trajectory.  It eventually might have led to his realization in some other form no doubt,  but It would have looked different from the story we have come to love and appreciate right now in our present. Therefore, when you step back and gaze at the totality of it, you will find that all the characters in a story add so much color and beauty to the story. That's why in a movie or a novel,  the person playing an antagonist is just as important as the protagonist. Because the role of a villain is to make you fall in love with the Hero and root for him!  The character of Ravana makes us fall in love with Rama and Sita and aren't we grateful that he exists in the story?
When you take a step back and reflect on the big picture in its totality, you will start to appreciate the intricacies and nuances in a whole new light and glimpse at the immense beauty contained in it! Beauty is an emergent quality.  To give you a music analogy, the high and low notes together is what makes a song so beautiful and melodious :).
I will also add one final note which is that sometimes great beings go through enormous challenges not necessarily for themselves but to show the world how to handle such situations if the rest of us ever find ourselves in one. Isn't that what inspiration is all about? 🙂
Wishing you a brilliant 2023!!!
---