Long ago,  there lived a sage named Shantanu and his wife, Amogha. They longed for a son and prayed to lord Brahma.  Brahma was pleased by their piety and penance.  He blessed them with a son and said, "O Shantanu and Amogha, this child is my son; I have created him for the benifit of humanity.  From today, he will be called 'Brahmaputra ', and shall be under your care."
Shantanu and Amogha placed Brahmaputra amidst the holy mountains of  kailash, Gandhamadana,  Jarudhi, and Sambaka. Brahmaputra assumed the form of a large mass of water where the gods and heavenly maidens would have their bath. Thus, Brahmaputra became a river. The name itself suggests 'son of Brahma '. The river rises in Jima Yangzong glacier near Mount kailash in the northern Himalayas, and enters India in the far Eastern state of Arunachal pradesh, after traveling hundreds of miles across Tibet as the River Tsangpo.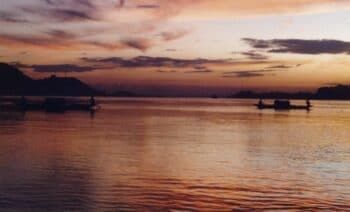 Related Q&A
Lord Shiva is easily pleased! What's your experience?
Jai Shri Hari!
Lord Shiva is called Bholenath, the one who is easily pleased!
Is it true that he is that easily pleased than Lord Vishnu?
(I believe in both of them as the same divine - HariHar!)
What's your experience with lord Shiva?
Thank you in advance.
Om Namah Shivaya!
Har Har Mahadev!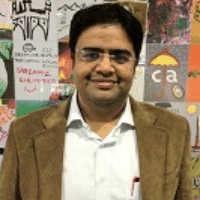 AkshayOm
replied 2mo ago
Jai Sri Hari bhai. You can never worship Mahadev thinking he is easily pleased. It's the same Mahadev who moved his toe to crush Ravana under a mountain and yet melted when he sung Shiva Tandava Stotram. It's the same Mahadev who pulled out one hair to create Bhairava and yet wept in agony for Sati. You can only love him because he wants you to. The eternal Yogi, the first guru, the king with no crown. Only his love can tell you the meaning of love. 
What is the most beautiful emotion/feeling you have for Bhagwan?
Well, we all love Bhagwan so much, so in order to express your love for Bhagwan. What is your favourite bhav(emotion or feeling) that connects you with Bhagwan instantly? 
Jai Sri Hari 🙏
Sri H
replied 4w ago
Jai Shri Hari!
The only emotion that connects me to Bhagwan instantly is Loneliness.
Because I am never alone, Mahadev is always with me. I can feel it. I can experience it every moment when I think I am lonely.
He is always with me and I have faith that he will forever be with me.
Thank you.
Har Har Mahadev!
What is the most beautiful virtue of Bhagwan, you have recently imbibed/ thinking about ?
When I was child, I read somewhere that to love Bhagwan is to imbibe his values that he stands for in your being.. is the most beautiful way of loving God. Here, we all love Bhagwan dearly, have you imbibed or thinking to imbibe one of the virtue of Bhagwan in your being. What is that single most virtue close to your heart? Do share yourself. 
Anu D
replied 2w ago
Being fit, attractive and always smiling😉😉❤️❤️
What is your transcendental experience with divine?
Sometimes, we experience Divine in most simple moments of life. Have you ever felt such a state of consciousness where you feel oneness with Bhagwan. How Bhagwan makes his presence feel in your life. Eager to feel the bliss of your experience with the divine. What are your those divine transcendental moments in life that is close to your heart?😊
A
replied 6d ago
I can share 2 instances off the top off my head. I hope this encourages the readers to walk their path with Faith that the Divine hears our prayers all the time.
1. Divine Mother's Grace on my Birthday.
I left my home town in India for North America when I was 20. On the occasion of my 23rd birthday, somehow I found myself all alone. None of my friends were around that day and I did not have any relatives near by either. So, I decided to cook myself a birthday feast based on the recipes that my mom had taught me. The food came out beyond my expectations and was truly exceptional even if I say so myself! The moment I tasted the food, tears welled up in my eyes and I for a brief moment was plunged into grief at the thought that it felt like such a shame to have made practically a phenomenal feast but there was no one to share it with. I was seized by a sudden inspiration to petition the divine. I said to the Divine " Mother, I have cooked such a lovely meal based on what my earthly mother has taught me. How I wish I could also share it with someone ". My prayer was instantly acknowledged from some source within me and I felt an intuition that the Divine has accepted my prayer. In 5 min exactly, my phone rang and it was one of my Univ friends on the line and even before I could ask him what the issue was he blurted out " ...Hey, so sorry to bother you, but I was heading to visit my family and my bus suddenly got cancelled and I came home and I saw that I had no food whatsoever and I called for a Pizza and the pizza never came! Im sooooooooo Annoyed and HUNGRY!!!! If you have some food, can I come by for dinner?? ". Need I say how stunned I was? It was truly a spectacular night. My friend arrived jus in time for dinner and he was delighted to be served such a delicious meal and my heart was brimming with gratitude to the divine.
I couldn't be more grateful! That was a birthday gift I will always cherish! 
2. A Spiritual Lesson for my Mother. 
The year was 2007 and my mother finally got herself a beautiful Motorola Razor phone (haha..remember those?). She loved her phone but she was also very spiritual. One day she was reflecting on the Gita and she was telling me how even though she enjoyed all the material gifts the divine had sent her way, inwardly she was unattached to them. I smiled and listened to her, but inside I somehow felt that her words were still tainted with Ego and that she did not really mean what she had said. However, out of respect, I kept silent. The next day while she was in the supermarket, she had kept her phone in her purse and did not close the zipper properly. As is the case many times in a crowded supermarket in India, my mom got pick pocketed! Her new phone got stolen!! This was still 2007, long before powerful password locks for you phone etc..so practically the thief had full access to her phone and could easily sell it and make a pretty penny. What a change I saw in my mom that day! Haha..she was beside herself with rage!!! She cursed the thief with the juiciest of words and she was practically yelling for an hour about how mad she was! When she calmed down finally after several hours, I gently reminded her of what she had shared with me only the previous day about how unattached she was to material things! Suddenly it looked like a massive insight clicked within her! She smiled and this time it was a smile of recognition. She said to me " Child you are so right! I didn't realize then how disingenuous my words were yesterday. My eyes have been opened now to how much ego there is still in me and how my Ego was masquerading as spiritual wisdom!..I dont care about my phone anymore. I have learnt my lesson." This time I felt the truth of her words ring powerfully.
What happened next was a true miracle if any. The very next day, my father received a call and there was a man on the line and his words were astonishing .." Sir??..hello?..sir, you dont know me but Im the person who took your wife's phone yesterday. Sorry, I did a bad thing and I was going to sell the phone today but this morning I was going to erase the phone and I happened to see some pictures and videos stored in it and I saw your family and you seem like a loving family with so much kindness and warmth that I felt so bad...I dont want the phone anymore and in fact I will leave the phone within a tree crevice at ------(ADDRESS MENTIONED)...come there in 1hr and your phone will be there. Again I apologize."
My mom was once again reunited with her phone that day, however, she never got attached to it again.
To me these synchronicities powerfully reminded me of a transcendental reality that permeates this reality of ours and that there is an invisible hand at work within each of our lives. I hope these two stories brighten up your day 🙂 and serve as an inspiration to follow your path with faith.
How can you see the divine in inanimate things?
Have you ever felt a feeling of love and oneness with inanimate things like wall or a chair as you may feel for trees and river? How can this feeling be developed?
Neelam Om
replied 1mo ago
Hello Kirtee,
It's a journey before you reach this state of consciousness you will see massive transformation in one's consciousness. I believe it's not a one moment when you start to feel love for all animate and inanimate beings or see divine in all things. Keep walking and see how it unfolds, if it is to. It's only with grace that one can be blessed with such state.
Jai Sri Hari 🙏
AUTHOR DETAILS
A student and a disciple of om swamiji. I write about whatever I have heard by my elders or whatever I have read in a book or have seen somewhere.
---