My heart flows with gratitude,
Though I know not how to express it to you,
O lord,
Sacred pranava echoes your presence,
but in this samsara, who knows your essence?
Fragrant mandar adorns your neck,
So does Vasuki with his poison breath.
The moon himself is the ornament of your crown,
From your matted locks the mighty Ganges flows down.
O Mahadeva!
You are Rudra, you Ishana,
You are the seed of all jnana.
Mount Kailash is your abode,
Halahal remains trapped in your blue throat.
Smeared with ashes, O primordial yogi,
Your very name is the bestower of mukti.
O Natraja!
The universe moves because of your cosmic dance,
all creation exists because of your damru's sounds.
The three gunas your trident represents,
You are the destroyer of sins.
Resplendent is your camphor complexion,
Divine is your smile and affection.
O Swayambhu,
Nothing exists other than you,
But my ignorant mind still sees you and the world as two.
Lord you are the flame of my soul,
Having your darshan is my ultimate goal.
None can worship you without your grace,
Who can, O master describe your majestic face?
O Shankara!
I am your ignorant child,
My mind without reins runs wild.
When the world around me seems to be in shambles,
You alone listen to my mind's meaningless rambles.
O Prabhu!
I wonder what punyas did I do,
to deserve your grace and Swamiji 's too.
I offer my obeisance to you. 🙏
Om Namah Shivaya!
~ Arunima Ojha 
P.S. : I had written this poem for the Zenrich Prayerful Poetry Competition.
Related Q&A
Any ideas to protect, promote and publicise Sanatana Dharma?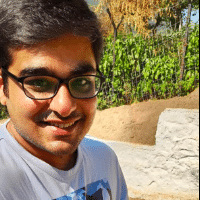 Mohit Om
asked in Sanatana Dharma 2mo ago
Dear Community Members - Jai Sri Hari🙏🏼🙂
Ever since Swami Ji's discourse on His birthday, I have been grappling with the fact as to what can I/We do, to do our bit for the Dharma, which is at the peril of extinction and needs immediate damage control. I have been strongly feeling that this existence is worthless if it cannot be of any use to the cause of our beloved Swami Ji.
I humbly request community members to share their ideas and wisdom around saving and propagating Sanatana Dharma. Please feel free to share conventional, unconventional, out-of-the-box, creative or whacky ideas. Things that can be done on a daily basis or periodically, individually or at a community level. Thank you so much for taking out the time to read this and choosing to answer (or not). 
p.s. some of the things I have whittled down with a bunch of other devotees are; 1. (educating myself first and then) Distributing Scriptures, Sadhana App Handbook, 2. Conducting a week long Srimad Bhagwat Katha, 3. Srimad Bhagwad Geeta Readings, 4. Spreading word about our amazing Sadhana App (online/offline) 5. Community Service 6. Daily/Weekly Satsangs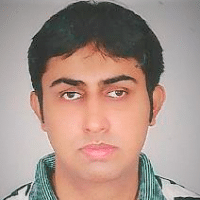 Varun Om
replied 2mo ago
I'd advise to do a sadhana – best would be Nav Durga sadhana in the upcoming gupta navaratra, with a sankalpa asking Mother Divine to show the path.
I had attempted the same in last June-July and can vouch for it based on the experience I got and the direction life seems to be taking since.
Btw, one's path for this purpose may not be exactly what one is thinking, so need to remain open and let divine show us what's best for us.
Jai Sri Hari 🙏
I'm afraid, of the recent incident. I need help.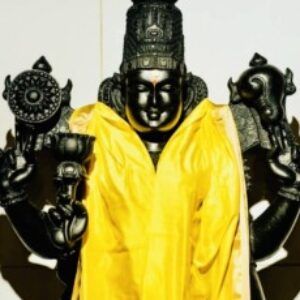 Darshit T
asked in Sanatana Dharma 2mo ago
Today before some time, i was happily going to eat Pani puri. I went by my bike but something happened. I was trying to take over a car from left hand side and there was a old man walking. I rang horn but he moved to Little right hand side and his hand was hit by my side glass and he fell on the ground. Having fear that people will not let me go anywhere, i didn't look at the old man and moved away. I am ashamed of this, don't know how to pashchatap😔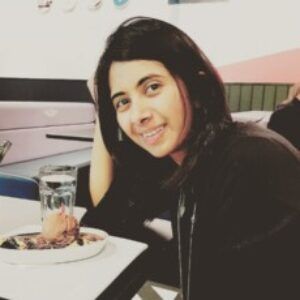 Komal Om
replied 1mo ago
Hi Darshit,
I am sorry that you are feeling horrible right now.
It happens. In a moment, time flies. Forgive yourself, you did the best you knew at that time. It wasn't easy but learn from this mistake.
If you want, try to go back to the same place and if there are vendors etc there, enquire about an accident that happened and see if you can find out whether the man is okay. If he is okay you will feel better.
Is swami ji introducing srividya on sadhana app
Preeti S
asked in Sanatana Dharma 1mo ago
Is swami ji introducing srividya on sadhana app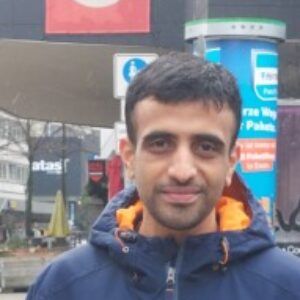 Sunil Om
replied 1mo ago
https://sadhana.app/get-involved/ , If you scroll down the link page, there is Sri Chakra Nagar as an upcoming project.
What is the speciality about Ekadasi? How to do Ekadasi vrat?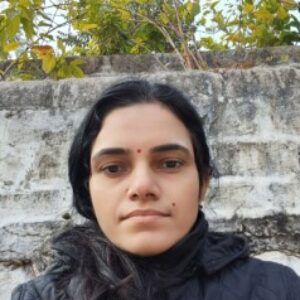 Jaya S
asked in Sanatana Dharma 2mo ago
What is the speciality about Ekadasi? How to do Ekadasi vrat?
Neelam Om
replied 2mo ago
Ekadashi fasting is all about purifying your soul and spiritual cleansing. It is considered to be amongst the most fruitful fasts in Hindus. Lord Krishna says in upvasa (fast), ekadashi is the best among all. Ekadashi fast's benefits can bring you peace, harmony, and prosperity. Fasting, generally helps pacifying the body, giving it a day time to heal and our system some breather. For me, fasting is an expression of love towards Bhagwan, where one is immersed in constant remembrance of Bhagwan whole through the day by chanting, reading his glories and imbibing the values of the Bhagwan in our own being. 
There are 24 ekadashi in one year and each vrat has its own significance and procedure to observe a vrat on that day. It is observed on eleventh day of each lunar cycle i.e. Krishna paksh and Shukla paksha. And the best vrat to begin is Nirjala ekadashi. You may buy a ekadashi vrat katha book on any religious stores where you buy Pooja ka saman. Also you buy online and read the story behind every vrat online too.
Also, why rice is not eaten on this also has a religious as well as scientific significance. According to religious beliefs, a drop of sweat fell on the ground from Lord Brahma's head and became a demon. When it asked for a place to live, Brahma told the demon to exist in the grains of rice consumed by people on Ekadashi and convert into worms in their stomach. There is also a scientific reason behind not having rice on Ekadashi. Eating food that retains too much water on Ekadashi can cause unsteadiness as the moon attracts water and the rays of the moon are said to have more cosmic energy on this day. Since rice grains hold a lot of water content, consuming it can lead to the aggravation of certain conditions like water retention, cold, sinusitis etc.
Ekadashi symbolises eleven senses constituting five sense organs, five action organs and one mind. People observe a fast to mark the day by controlling the eleven senses and consuming only permitted foods and refraining from others. 
I hope this helps.
Jai Sri Hari 🙏
Should I not keep the picture of Lord Shiva in my altar?
Sri H
asked in Sanatana Dharma 5d ago
Jai Shri Hari!
Today when I went to buy a picture of Lord Shiva to keep in my altar, I asked for a picture in which Mahadev is alone. But there were only pictures of Mahadev along with Mother Divine. The seller told me we should not keep a picture of Lord Shiva alone in our altar. I checked with more than ten shops. But none had a separate picture of Mahadev. When I asked about this incident to few people they all said the same answer, "We should not keep a picture of Lord Shiva in the altar as he is a destroyer!".
I know it's not the truth. I have never thought in that way. From the very beginning when I started worshipping Lord Shiva I saw him as my everything. I simply don't know how the master of this universe can destroy his little child. I always thought he was a destroyer of ego. He is the one who destroys the hardened tendencies of our mind. He is the one who gives moksha to his ardent devotee. He is the one who protects his wayward devotee in any given difficult situation. 
But I had already bought a picture of my Mahadev few months back from a street seller. Just as I was focusing to set up my altar with only one deity, I thought of buying a new picture. 
Being said that, I would like to know Is there any danger in keeping the picture of Lord Shiva or Maa Kaali separately or alone in my altar? What's your opinion?
Note: Being a beginner I want to focus only on one form of Bhagwan. To me everyone represents the same divine but I wish to start with whom I connect very easily.
(Sorry for this long query)
Thank you.
Har Har Mahadev!
Anu D
replied 5d ago
Deity and danger don't go together, just like fear and faith don't go together! 


Leave all the worries aside and love your Mahadev with all your heart! 
AUTHOR DETAILS
DEHRADUN, IN
I am a student ,a fifteen year old a girl with an extremely sweet tooth, a Baker at times, a bibliophile , an ambivert , a devotee and an aspiring scientist.
---