In the recently concluded 4th Test match between India and England at the Oval, the most talked about player on the day 1 morning, was someone who did not even feature in the playing 11. Yes, I am referring to Ravichandran Ashwin, who's continued absence from the team for the 4th test in a row, totally baffled the pundits. Especially when there were not one, but two bowling changes made in the team, but Ashwin could not be included. The issue was beyond the understanding for the fans. How can the no. 2 ranked bowler in the world, consistent performer and known to have all the necessary skills to be effective on English soil ( the reason why he was part of the team), and yet he did not make the cut.
The fact that we still ended up winning the test match and taking critical lead in the series, is beside the point. The fact is that we were more interested in what's missing than what has been included. Does it not happen with many people in our daily lives:
Ask the son whose father is only upset about the marks lost in the exam.
Ask the daughter whose mother is only worried about the set of clothes that she choose NOT to wear.
Ask the husband whose wife is only upset about the vegetables that he forgot to get.
Ask the wife whose husband is only interested in asking about the vegetable that she did not make.
Ask the student whose teacher is only interested in that one question that he did NOT answer.
Ask the sales guy whose manager is only interested in that sole non-growing account in his portfolio.
As the share broker whose customer is only interested in that one stock that is not performing.
Ask the prospective bride the feeling when she was rejected because she was not tall enough or fair enough ; disregarding the 20 other good qualities of hers. 
Ask the prospective job candidate, who got rejected just because he did not his graduation was not from a premier college; ignoring the fabulous work he had done for 10 years in the previous firm. 
From childhood all the way till old age, we are constantly questioned on what we did NOT get, what we did NOT see, what we did NOT hear, what we did NOT do, what we could NOT achieve, what we did NOT aim, what we did NOT ask.. NOT. NOT.NOT..
And what does this constant negativity do to us, we psychologically start looking at ourselves in a negative light. We start ignoring our own qualities.  There was this instance where a professor asked a class of college students, "All those who have problems in life, please raise your hand." – Of course, it was an easy question, all the students thought they had some problem or the other in life, trivial or big. All of them raised their hands. 
"Now imagine," the professor continued " the hand you have raised, imagine have lost this hand of yours, you are handicapped. Now think again of the same problem that you had identified earlier. Does that problem really hold any more water?". All the hands quickly went down. In hindsight, they all realised the trivial nature of their problems.
So what's the solution, you ask?
Look WITHIN, self analyse, make notes, do a SWOT analysis.
Identify your strengths, skills that you need to work on and diligently works towards them. 
Talk, express yourself, be expressive, let others know what you have in your mind. Don't let them assume.
Take psychometric or other tests that help you gauge your personality/fitment in various types of careers, activities.
Read, gain more knowledge, wisdom and be more aware of the opportunities around you.
Don't be judgemental about others. Because once you do so, you encourage or give ideas for others to behave likewise.
If you have roof over your head, food to eat and clothes to wear, you are more fortunate than 75% people on this planet. And hope you realise how big a deal that is. So don't waste your time in needlessly berating yourself and start looking at the positives and encashing them!!
End of the day, there is no better judge than yourself. But don't end up being your best critique either.
Live life on your own terms, and not those dictated by others.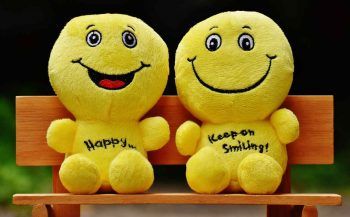 ---