This incident dates back to June 2019.
After getting a hair-cut, i was on my way back to home under the scorching heat of the Sun. And then, my dry throat started sending the signals to quench its thirst; usually i carry a water bottle with me especially in the summers, but unfortunately this time i forgot the bottle at home and was left with a dry throat.
As i was about to reach home, i came across a stall just outside our society, where the Sikh people were distributing a refreshing pink colored energy drink called 'Chabeel'. 
I immediately went to that stall and had a glass of the refreshing drink; what gave me immense joy was that every time anyone stopped and asked for the drink, they attended, cared and served everyone with a sense of service and compassion on their face. The best part is they won't make you feel guilty that you are having too much. They will continue to serve you as much as you want 🙂.
These kids weren't from a privileged background, yet the person served kids with utmost respect and care.(image below)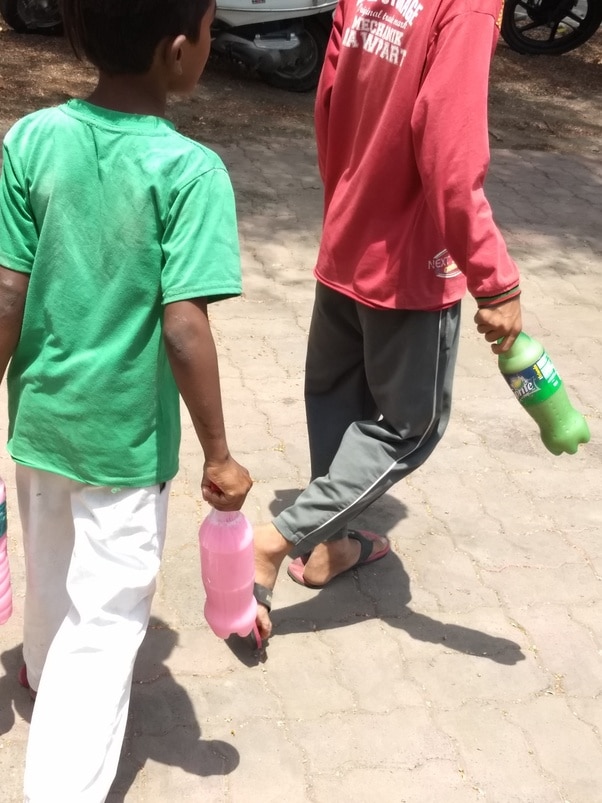 Possessing a God's heart, they accept and serve everyone who comes to them. There is no pretense, no discrimination; they go about silently and humbly serving the people. There is so much that we can learn from them to be a respectful,selfless and a humble human being.
P.S.- Please do visit the link below and read the story about the significance of serving 'Chabeel'.
Image Credits – My phone
---