The Journey
It was a beautiful Friday morning on June 14th, 2013. the Sun was shining bright and birds were chirping in a welcoming note. That was the day when we were leaving for New Vrindavan, West Virginia. Before leaving the apartment, I took out my tarot cards to see how the journey will be. I got Ace of Pentacles (indicating a financial opportunity – I interpreted this as gain of good Karma, but I was wondering how), Ace of Swords (signifying Influential people – my interpretation was meeting with Gurus and receiving some lectures) and The Sun (increase in Sattvic energy, recognition and meeting people of authority – I took this as meeting people of religious authority and Gurus). So overall the journey was predicted to be more than awesome. 
I reached Vinod sir's place sharp at 8:19 am. He had asked us to reach there by 8:20. Mataji welcomed me and in some time Ashish, and S Prabhuji arrived. Sir also arrived with 12 seater minibus. In the meantime N Prabhuji and S Mataji had arrived along with her parents and little daughter Rijula. We put our luggage in the minibus and started to pick up U Mataji and P Prabhuji along with their son Roshan. In total, we comprised of 4 kids and 10 elders. I had already met all of them in the earlier events. Unfortunately, Navan could not come due to his office obligations. On the way to U Mataji's place, Ashish declared his excitement for meeting Roshan. I was not sure what lay ahead of me, while I sat beside N Prabhuji on the backmost seat.
After everyone boarded the minibus, we started our journey. On the way, Vinod sir narrated how people visiting religious places in India will watch Bollywood movies. He added that we must take full advantage of our visit and hence we had kirtan in the minibus. Ashish took the mridangam and started to play while most of us sung. I had seen him earlier and he is really talented for sure. Later on N Prabhuji took the lead.  
We had our lunch at Indianapolis. The lunch prasadam was as usual awesome. Many thanks to all Matajis for preparing it. And special thanks to N Prabhuji for the sweet. By that time, the N Prabhuji had moved on the center seat in the first row and I was in the backseat corner and the official KT had started. I had always liked company of kids and kids as perspicacious as that of Roshan and Ashish, I must say, I really had nice time, even though by the end of journey my thoughts were to be changed, since my head was about to get empty. They had, I must say, a million questions. I tried to answer almost all of the, but obviously had to shrug off some. I told them about momentum, NASA, Newton's Laws, rocket propulsion, escape velocity, capitals of countries and what not. These kids were unstoppable. Thankfully, U Mataji was close by so she was controlling the kids. In the meantime we also had breaks in the form of kirtans. S Prabhuji, P Prabhuji and Vinod sir had taken turns in driving. Ohh, I forgot to mention, we also witnessed some sweet tantrums by little Tulsi, Vinod sir's daughter, who was apple of everyone's eyes. 
I took some snaps on our way: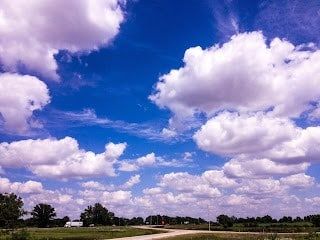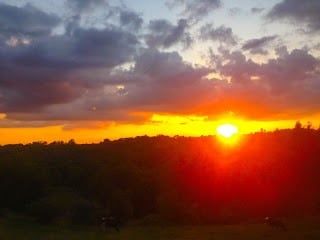 Reaching the Destination
We reached our destination at around 8 pm Central Time. As we reached, Vinod sir hailed – 'Hari Bol'.  As we moved away from McCreary's Ridge Rd towards the temple, we were welcomed by a white peacock. The Lord was already showering His love. We saw Lord Chaitanya Mahaprabhu and his mate along a lake on the left hand side. On the right hand side was the Palace of Gold. 
I wanted to see the Lord, but it looked a bit late. The place was awesomely beautiful, and obviously, it had to be, it is Krishna's abode, right? After getting down, Vinod sir introduced us to some of old colleagues from SF (If I remember both of them had come from Washington DC along with their families). We moved our stuff to our rooms. I was staying with S mataji and her parents and her daughter. Ashish adjusted with his great friend Roshan and his parents U Mataji and P Prabhuji. S Prabhuji and N Prabhuji stayed with Vinod sir and his family. 
We had dinner in the 'Govinda' restaurant. Vinod sir said that if anyone wanted to participate in morning Aarti of the Lord, must get up at 3 am. That was my target. 
---