Have you ever thought…….
Why ask..how are you? 
Why not..how happy are you?
Why ask..why are you here?
Why not..are you happy here?
Why ask..what's your problem?
Why not..how to make you happy?
Why ask..why are you sad?
Why not..what can make you happy?
Why ask..where you want to go?
Why not..will you be happy there?
Why ask..which is that song?
Why not..is that your happy song?
Why ask..what are u staring at?
Why not..this view makes you happy?
Why ask.. who are your friends?
Why not..are you happy with them?
Why ask… want to stay?
Why not… happy staying?
Why ask.. why leaving?
Why not.. happy leaving?
Once in a while sit by self and ask your self
Are you happy
If yes 
'Great' for self
If no
'Create' for self
But be sure your happiness should never be someone's sadness
That's how you 'stay happy'
Keeping yourself happy you'll know how to make others happy..
Making others happy you'll know
What makes you happy..
 
Related Q&A
Any tips to avoid using your phone as soon as you wake up?
As expected, after watching Swami's YouTube video from this morning, I'm looking for some genius ideas about how to avoid checking anything on my phone when I wake up.
Did you build the discipline and managed to grow out of this habit?
I use my phone to set an alarm, so it's a dilemma. 
Any tips or advice?:)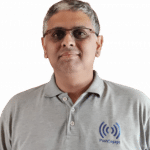 Ravi T
replied 11mo ago
1. Turn off the phone before sleeping, and start using a different alarm
 -> Gift yourself a nice digital alarm clock, with custom music, and see if you can put Swami ji's voice to wake yourself up 😀 
2. Don't turn on the mobile phone some x hours after waking up.
Not that I do the above, but this is the plan I made for myself (sans the alarm, I can get up without one).
What is the most beautiful thing you did in 2021?
Happy New Year os.me fam! I wish that this year we all inch towards divinity a bit more and spread love to each other with warmest smiles on the planet! Now say- Cheeeeeeeeeeese😁🙏
I would like to know what is the most beautiful or the most daring thing you did the last year that makes you proud today! 
For me, it was eliminating some unwanted people out of my life (unfortunately, I was stuck in such loop for years, and I take full responsibility of that) and I feel so independent and strong now! All Swamiji's grace 🌺🌺. It took me a lot of courage and a stern mind to do that. Surely, once you take a step towards the right direction, things just begin to fall into place and you learn a whole new meaning of happiness altogether which nurtures you like life. Now, tell me yours!
Jai Shri Hari!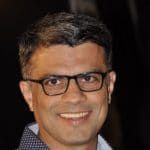 Hetal S
replied 11mo ago
I am sorry, but I am not known for modesty. So here is my 2021 summary:
Against All Odds - Became a published author with my first book
Back To School - Started my PhD Journey at Indian Institute of Management, Kozhikode- resumed studies after 22 years. Its never too late to learn.
Read 131 books - It was a blockbuster year in reading. Mostly thanks to audiobooks.
Clocked 2200 kms of running/walking cycling on Strava.
Mindfulness Meditation using the App from Black Lotus Technologies - 20-30 mins daily
Mentoring - Got recognised as a Gem of a Mentor by Niti Ayog and was honoured to be the Regional Mentor of Change for Atal Innovation Mission program.
Started learning Indian classical singing online from Shri Umesh Tarkaswar ji. It's been quite a learning to embrace such an important skill.
Looking forward to 2022 with lot more positivity!
Pick someone from the past, present or future, to spend an hour with.
I heard this question many years ago and suddenly remembered it. This is gonna be fun, and maybe a little sad, so:
If you could sit with anyone for 1 hour and that person can be anyone from the past, present or future, who would you choose?
Could be a parent, grandparent, an idol, God, a guru, a future person, someone who is no longer here, like Einstein or Mahatma Gandhi - Just about anyone!
Let's hear it😀
P.S: I feel that the answers won't vary much, as a lot of us would choose our Om Swami, so please feel free to answer as option 1 and option 2. I personally don't have an option 2, so feel free to pass too!
Hemanya V
replied 10mo ago
Option 1: Swamiji.
Option 2: Anyone I've hurt, knowingly or unknowingly.
What are the best online platforms for reading current affairs and daily news?
What are the best online platforms for reading current affairs and daily news?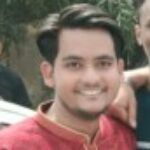 Vidit M
replied 11mo ago
I am assuming this is for competitive exams. If that is so, it largely depends on the exam you are preparing for.
However some common sources are
1. Affairs Cloud - Most comprehensive source for daily current affairs.
Daily CA is free
Weekly, Monthly, Yearly are paid 
2. Other free sources are - Adda247, GradeUp, TestBook
(Apart from AffairsCloud daily CA, Free sources are not totally dependable as they discontinue their weekly /monthly magazines anytime) You can also find their apps on play store. 
3. IndiaBix - Important source of daily CA quiz. (I've heard that other apps copy paste CA Quiz from this website)
4. YouTube channels for UPSC - Khan GS Research Centre, StudyIQ, Study Glows, World Affairs
(even if one is not preparing for UPSC, above mentioned channels are great sources for non-biased news.)
5. Tip - Focus more on Reading and Revising as its easy to forget CA. Try not to depend on YouTube channels for daily news. Instead focus on Retaining the news. Remember the exam will be in read and answer/ mark option format and not in spoken question - answer form. So it is better that aspirants read their daily news content.
6. Revise Daily, Weekly, Monthly 
7. All the best 🙂
If you could choose to do anything for a day, what would it be?
---