Last Navaratri, Swamiji in his live telecast during Navartri Yajna mentioned that you can repeat Navratri chanting after you complete first nine days. This gives tremendous happiness. When I really tried this year, it gave me so much joy and peace. It is as if you repeatedly take a dip in that blissful lake. Also I noticed that the if you are mindful, you tend to improve on the practice. The pronunciations, the visualizations, the concentration – each can be refined when we go on and on in repeating the cycles of Navaratri chanting.
This I thought is the hallmark of spiritual practice. The practices need to be consistently practised for a long time to get some results. Asanas, mantra chanting, meditation – all gives immense bliss when you go about it doing with a devotional fervour and with faith for a long time.
The practices which I thought difficult also seemed easier and one gets confidence to do more and more. I didnt think I can go beyond one cycle but I continued for five cycles till the end of Kartika month. Thanks Swamiji for your guidance and blessings. Salutations to Mother Divine!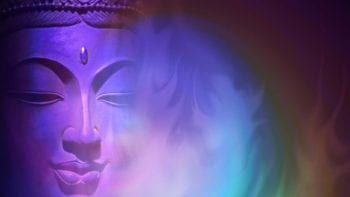 ---