It's all within us, Just keeping quiet
The animals, The sea, That begs us to save mother earth. 
Can't we just keep quite and listen to the energy that is there… Giving us the warning, but we ain't satisfied of ourselves. 
Let's feel this all, through yoga… 
That's when your sixth sense summons you, You realise The beauty of life, is to live it. 
The beauty of earth, is to know your spiritual self. 
This spiritual awakening, Gives The Real version of you, that is needed for the world to be a better place dear readers… 
Keeping quiet… You come to know, Spirituality Is the definition of you connecting with The divine energy through the medium inside of you, filled with that light of hope and optimism. 
Be positive, and let that light shine in every part of your body, let yourselves aware of this beautiful mother nature and your real soul purpose behind it… 
Mine well?… Is to pamper and save and worship this creation of God. 
Think about it… 
It's all within us, keeping quite. 
Related Q&A
Lord Shiva is easily pleased! What's your experience?
Jai Shri Hari!
Lord Shiva is called Bholenath, the one who is easily pleased!
Is it true that he is that easily pleased than Lord Vishnu?
(I believe in both of them as the same divine - HariHar!)
What's your experience with lord Shiva?
Thank you in advance.
Om Namah Shivaya!
Har Har Mahadev!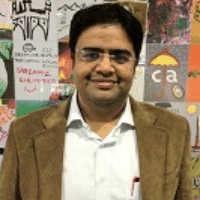 AkshayOm
replied 2mo ago
Jai Sri Hari bhai. You can never worship Mahadev thinking he is easily pleased. It's the same Mahadev who moved his toe to crush Ravana under a mountain and yet melted when he sung Shiva Tandava Stotram. It's the same Mahadev who pulled out one hair to create Bhairava and yet wept in agony for Sati. You can only love him because he wants you to. The eternal Yogi, the first guru, the king with no crown. Only his love can tell you the meaning of love. 
What is the most beautiful emotion/feeling you have for Bhagwan?
Well, we all love Bhagwan so much, so in order to express your love for Bhagwan. What is your favourite bhav(emotion or feeling) that connects you with Bhagwan instantly? 
Jai Sri Hari 🙏
Sri H
replied 2w ago
Jai Shri Hari!
The only emotion that connects me to Bhagwan instantly is Loneliness.
Because I am never alone, Mahadev is always with me. I can feel it. I can experience it every moment when I think I am lonely.
He is always with me and I have faith that he will forever be with me.
Thank you.
Har Har Mahadev!
What is the most beautiful virtue of Bhagwan, you have recently imbibed/ thinking about ?
When I was child, I read somewhere that to love Bhagwan is to imbibe his values that he stands for in your being.. is the most beautiful way of loving God. Here, we all love Bhagwan dearly, have you imbibed or thinking to imbibe one of the virtue of Bhagwan in your being. What is that single most virtue close to your heart? Do share yourself. 
Anu D
replied 6d ago
Being fit, attractive and always smiling😉😉❤️❤️
How can you see the divine in inanimate things?
Have you ever felt a feeling of love and oneness with inanimate things like wall or a chair as you may feel for trees and river? How can this feeling be developed?
Neelam Om
replied 3w ago
Hello Kirtee,
It's a journey before you reach this state of consciousness you will see massive transformation in one's consciousness. I believe it's not a one moment when you start to feel love for all animate and inanimate beings or see divine in all things. Keep walking and see how it unfolds, if it is to. It's only with grace that one can be blessed with such state.
Jai Sri Hari 🙏
Question Regarding Self Realization.
Sri H
asked in Spiritual Awakening 3w ago
Jai Shri Hari!
Today I got an uncommon doubt which never arouse within me, I always thought I was capable of becoming more spiritual and Attain Mahadeva within this lifetime, but by looking back at myself I became more emotional and depressed 😔 than ever. (Sorry for this long question)
Can a normal person like me who is struggling to break the hardened tendencies of mind, who is indisciplined to practice meditation or sadhana, who is less mindful of his thoughts, speech and actions, who is controlled by the mind instead of making it listen to him, who is fallen under the trap of worldy pleasures, who is wasting his precious time, who forgets the wisdom received from his intellect and gets engaged in the guidance of his five senses, who is less compassionate or truthful (finds hard to follow all the virtues of a sadhak), who is bombarded with impure and negative thoughts, who is egoistic and overconfident, who often gets angry to small things, who has no spiritual experiences so far, who is less devotional, who finds it hard to surrender, who isn't even worthy to worship his isht, who isn't even capable of becoming a recipient of Divine's grace: Can become self realised within this lifetime?
I know it's never late but something inside really haunts me: What if 
Thank you.
Har Har Mahadev!
Neelam Om
replied 3w ago
Congratulations and I deeply respect your courage to accept your infirmities (I won't call them flaws) as nobody is flawless. It's only those who knows and accept them and start to work on each flaw step by step, one at a time can remove them and replace them with the positive one. That's what spiritual transformation is. Good news is that, there is no age limit to begin with. You can start anywhere and anytime. And of course, Mahadev is purely bhole, innocent. Why not, walk the path, see how Mahadev takes you. 
And don't worry about afflictions, if you desire this, then you must have the courage to remove them to walk towards light. All it takes your willingness. Have a happy journey!!
Hope this helps.
Jai Sri Hari 🙏
AUTHOR DETAILS
Baroda
Believer of karma with dharma... Just an entity, Given identity by divine soul... Copyright all, imitate none. Let's live it all with positivity yeah?!. After all we are all together in this, in a unison.
---