Are you excited for Sri Hari Bhagwaan ji's Birthday on 4th April? I am so excited. In thought of Sri Hari Bhagwaan, doesn't even feel like we are away from ashram!!!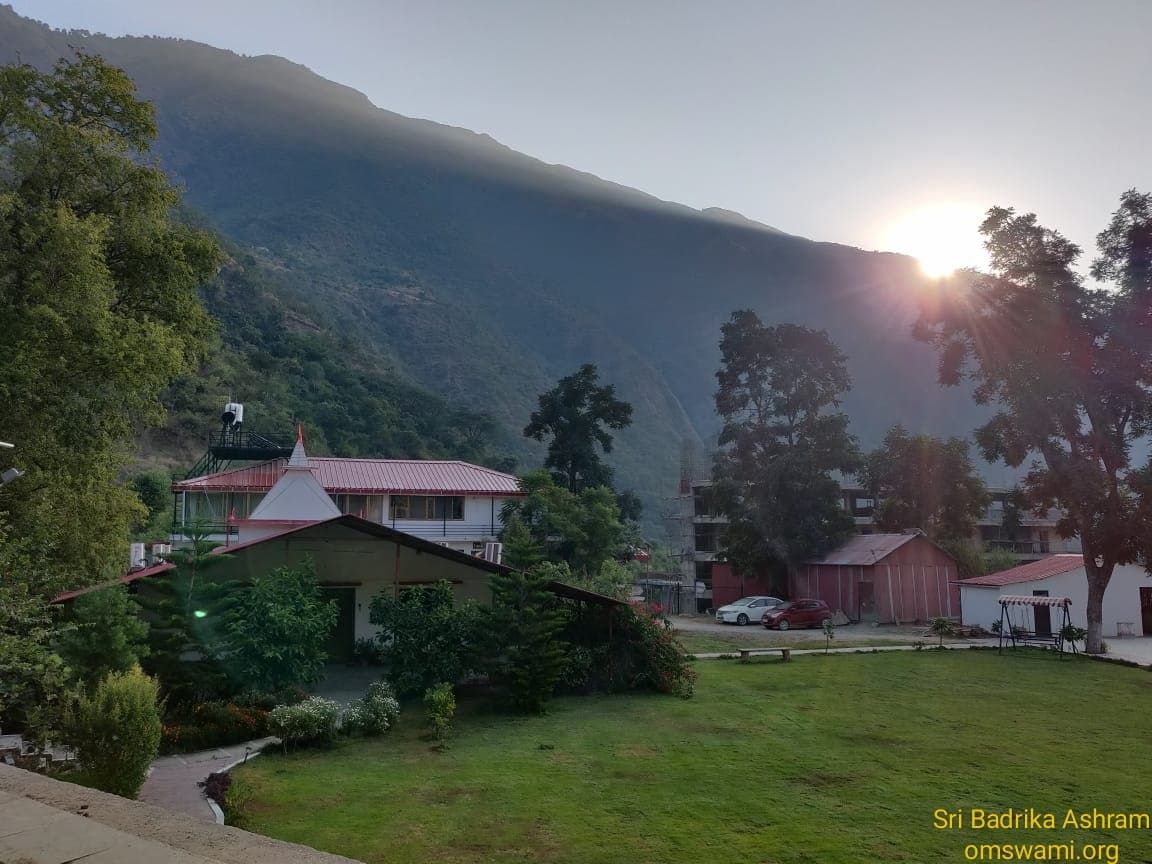 A brand new day on the sacred land
Cool water of giri ganga
Bathing the body
Instilling the freshness of seamless stream
Chill breeze of the pristine mountain
nourishing the minds with vital breath
Sun peeks-a-boo from the mountains
On the dot is the sound of the
Scared conchs
Brimming the valley with echo
So sharp yet soft
Chime of the bells 🔔🔔🔔
Chants of the scared Sri Hari's hymn
Another Day on the sacred land
A gentle hymn permeating purity 
happiness in His vast creation
A tiny incense spreading the fragrance in the vast space
A brand new day on the sacred land
Food dipped in basil
Healing the sacred temple of the body
 Soil's fragrance spreading it's divine incense
Replete with His grace and energy
Sprouting numerous saplings and plants
Abundant riches of flora 🌳🌲💐🌷🌻🌼
Incessant play of fauna 🐱🐕🐿
A brand new day at the sacred land
Stars and moon appears in the dark space
closing the day for yet another
Brand new day!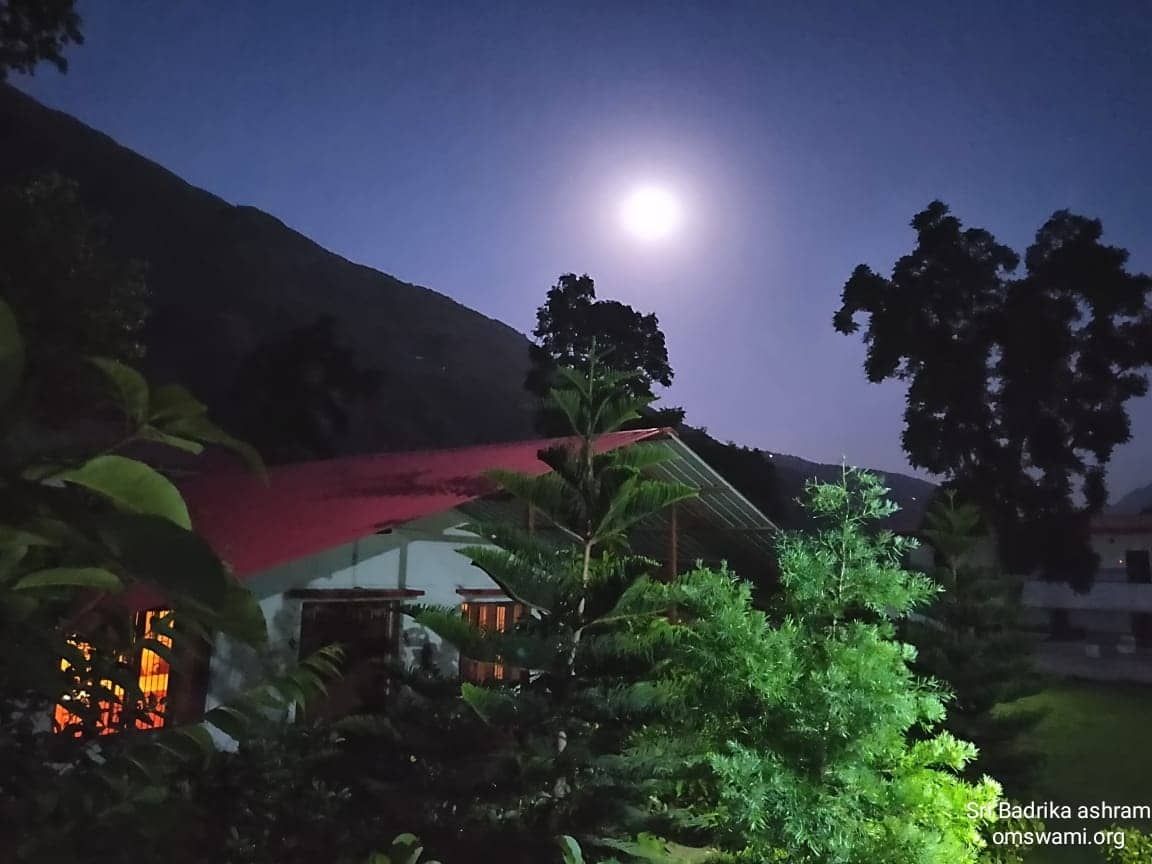 ---