Its been an extremely warm and exhilarating two months for me on os.me. Through the 17 posts I have got so much of love and  adulation. The wave of kindness and gratitude that has been showered on  me through all the comments, feedback and even request has been quite heart-warming. In my next post,  I am doing something different and  special. From this post onwards, I am sharing a series of weekly posts every Sunday. These will be from my Dad's diary writings. 
My dad, Kishore V Sonpal, breathed his last on June 12, 2020, 01:24am. After an year long fight with late stage cancer, he finally gave into God's wish and left for heavenly abode. From that day, he now occupies a special place in my heart. As I performed the last rites on that day, it was a very surreal feeling. I was totally at peace with myself. I knew, that through his life and his learnings, he had given me almost every possible tool of knowledge and wisdom that he had in him. True to the book he went on to admire during the last year Die Empty by Todd Henry, my dad literally died empty. His life's deepest secrets and simplest of learnings, he shared them all with me.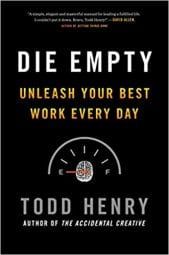 In June 2019, when the cancer was first diagnosed, the major factor that renewed strength and vigour in him, to face the cancer, was my idea of writing his biography. He was so excited about it, because it perfectly aligned with his own ambition, of giving me all that life had taught him. True to what Benjamin Franklin said in his famous quote, he did a lot which is worth writing, and you will get to read in his biography slated for release in 2021. And he wrote a lot which is today worth reading. His writings have stood the test of time. They are as relevant today, as they were, when he penned them down.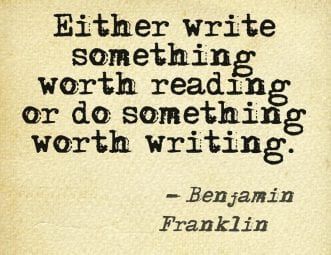 Starting today, i am sharing the first of these diary entries. Just like I have found, I hope you all will find some subtle meaning in his writings.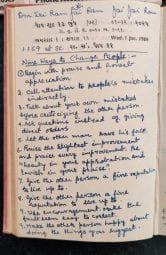 This one is special. My friend who runs a VC firm in Bangalore, actually implemented these rules in a real life use case with one of his portfolio companies. And to his amazement, it worked wonders as it helped him navigate a difficult situation in that company . Written in 1969, even Dad would not have realised that these points would stand the test of time and make a difference to people even after fifty years. Hope you find it useful.
Amen.
---