It's been a long 24 hours for me. I spent pretty much all day on the plane yesterday and an early morning flight from Kathmandu to Delhi and Delhi to Chandigarh today.
Once I get out at Chandigarh airport, I pay Rs 800 for the taxi service to my hotel. A taxi driver, Ramesh gets assigned to take me to the hotel. While we are walking, his friend (Ranjeet) from the same company comes from behind, asking Ramesh if he could take me instead because he needs to buy medicine for his who brother in the hospital, and my Hotel is on the way.
Ramesh reluctantly agrees and I hop into Ranjeet's taxi.
On the way, I asked him, "What happened to your brother?" He says his brother was hit by a motorbike a few days back and got injured, fracturing his leg. He needs to buy medicine for his brother, who is in the hospital.
We have a general conversation about his family and his brother's family on the way. When he dropped me off, I gave him Rs 1000 as a tip and told him perhaps this could help him buy medicines for his brother.
As the amount was unexpected, He had the biggest smile on his face and it made my day.
Related Q&A
What good deed/RAK did you do today?
As a mark of respect to Swamiji, I took an oath on his birthday to do at least one good deed everyday and record it, all through December. I will maintain this thread. Join me, encourage me and give me ideas.... Post your own. Let's make this world an awesome place 🙂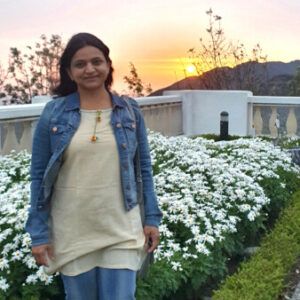 Sonali Om
replied 1 year ago
Ever since Swamiji entered our lives,it has been a transformation towards a kind being. I gave my maid fresh breakfast, attended to all my patients nicely. I counselled few patients in pain & smile on their faces made my day. I was extremely patient with screaming patient in labour. So far,great day. Half the day is still there to do lot of RAKs.
How will we get reward behalf our good karma?
If our good karma couldn't stop our health-wealth loses then where it will work?? In which form we will get reward behalf our good karma? Plz anyone can explain.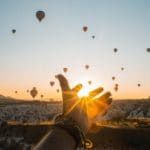 Divyansh
replied 1 year ago
Where would it be good to do good karma for a rewards? 
There is no reward for good karma, it depends on you whether you want to do good karma or bad. By doing good deeds, you are giving reward to someone. And someone will reward you by doing good deeds on your behalf. And that thing will be a real reward for you. 
The satisfaction after doing good karma will be a reward for you. The good is itself a reward in good karma. 
Anyone using wildr? World's first troll-free social network by Swamiji?
Anyone using wildr? World's first troll-free social network build under guidance by Swamiji?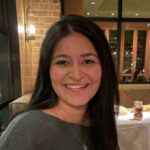 Melissa O
replied 8mo ago
Hey Everyone! Thanks for your love and support, we are very grateful! 
We'll make sure the os.me community knows as soon as the app is available for the public to use 🙂    
How can we win people's hearts and leave an impact?
So, I am curious about what you think. How can we, as humans, win the hearts of as many people as possible?
Personally, I believe that when we are kind, genuine and truly care, we win people's hearts. What do you think? Also, please do share your experience and tell us how anyone made their way into your beautiful heart!:)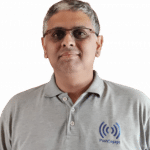 Ravi Om T
replied 1 year ago
Love and Compassion.
The benefit of the "other" before yours - Selflessness
Non-judgemental -

What we give, it comes back manyfold.  So if we want to love or a place in someone's heart, we give love or a place them in our heart.

A lot of folks think being kind and having love and compassion, is like being a doormat.  Sometimes being loving means to say a No to a request, as it is not good for them or for you. 
   IMHO, this is the way to win people's love.
I booked my visit to Ashram but can't book a meeting with Swamiji, I am sad, pls help
I booked my visit to Ashram but can't book a meeting with Swamiji, I am sad, pls help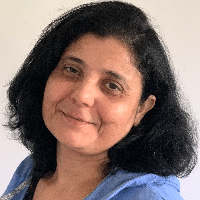 Navjot L
replied 3mo ago
Thank you! So much for help. I understand now that the system is
inundated with too many requests. I am happy now that I know help is going to people who really need it.
You all prevented me from incurring a huge karmic liability of taking away help from someone who really needs it. I am happy that I realized this now vs in the hindsight, I would have been ashamed of myself and without an option to change my decision.
Maybe the divine is bringing me there for another reason.
---