Anaelle Petit reminisces about her initial days in modelling – 
"Those were wonderful times. I was barely eighteen, when this photograph was taken. I still remember. I had run away from home to make a career in modelling and this was my third or fourth assignment. Jacques (my co model) and I were shooting at the Pampellone beach. The commercial was for Papillon, a clothes company and the shoot director wanted to capture us having fun at the beach. Jacques trod into the water happily but I was very scared. I have always had water phobia since I fell into the pool as a child and simply couldn't bring myself to go in. The water was barely ankle deep but I was petrified. 
The director Charles, Jacques, Lucia (my stylist) tried to cajole me but I just couldn't bring myself to do it. Worse, I was a newbie and anxious to make my mark in the modelling world. I could see Charles getting frustrated and losing his patience. I feared he would fire me and replace me with another model and I would never get a modelling assignment again.  Luckily for me, Jacques had a brainwave. He told me to close my eyes and not open them until he told me to. I could feel myself being picked up like a doll and carried. With my eyes tightly shut, Jacques walked into the water and I heard him tell me to smile and laugh like I have never laughed before. I did just that. And that's how this picture was taken. 
So though I look really happy and as if I am having the time of my life, in truth I was petrified when this picture was taken."
Related Q&A
What is your opinion on smoking marijuana
I tried it a few days back. It felt amazing. I don't necessarily see it as bad. But I could be wrong. Has anyone of you tried it? What's your opinion on smoking weed? Is it really bad for society or is it made an unnecessary taboo? I do know it slows down decision making power for the moment but it makes you feel ecstatic and in trance. In my case it makes me go into deep meditation if I willingly do it. Isn't it worth it then? I am not a regular weed smoker but I am sincerely asking this because I want some clarity. I am seeking a solid argument against smoking weed so that I never have the desire to do it. Please don't mind if this felt like an inappropriate question.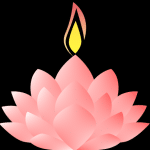 Sri Devi
replied 1 year ago
I don't have a specific view on taking cannabis, but I have a general principle in life. 
Anything that has the potential to turn into an addiction and destroy me - physically, mentally, emotionally, or spiritually - does not belong in my life. Be that overeating, overindulgence in social media, or smoking pot.
On the other hand, positive addictions (referred to as habits) - reading books, chanting, meditating, and so on - that elevate me as a person are more than welcome into my life.
(W)ho! (W)ho! (W)ho! Who are you?
Let's show gratitude to our secret Santa here. I am starting this thread where we will come back and discuss our gifts! I'll go first:
Who are you, my Secret Santa, reveal yourself. I am thrilled to have received the Creative Writing Retreat from my Secret Santa. Could you tell me who you are, I'd love to express my gratitude to you. This is so exciting!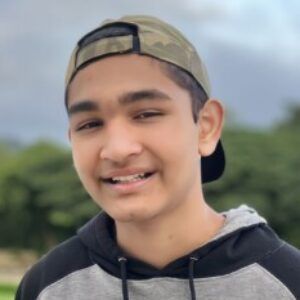 Rishi S
replied 2mo ago
A huge thanks to my Secret Santa for sending me this unexpected gift at the perfect time! I wasn't expecting it, which made it all the more amazing when I saw this pop up in my email. I really appreciate the kind gesture and also a thanks to the team which made this possible! 🙂
Who is your nominee for #TheWriteChoice Challenge?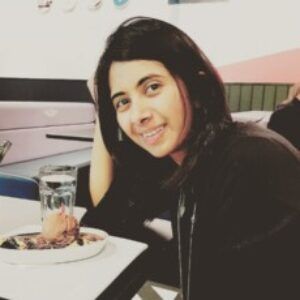 Komal Om
replied 1 year ago
Hi Medha,
Hope you had a lovely Christmas! 
Glad to see the os.me family nominating their winners. I have never been a huge fan of competitions or challenges personally. But as it's for fun, could you please specify the criteria for nomination?
Otherwise it seems that it could become a popularity contest. Is it quality of writing? Relevance (to what?)? Most impactful? Most relatable? Or most wisdom? 
Although all of these would be highly subjective too, yet could be very helpful, for me at least. Though not sure if it's too late for criteria at this stage:) Thank you.
I checked out your osme newsletter but couldn't figure out an answer. My bad maybe😀 Thanks for your help lovely soul!
All the best to all amazing constestants who are all winners.
What is it like to see Swamiji in person?
I think I was about 22-23 when I first stumbled upon Om Swamiji's videos on YouTube. That was 7years ago. I wasn't wise enough to keep following him and understand the wisdom he shared. Then when I was 27 when I was watching his videos again, when I was looking for some answer. And when I saw his video, I remembered him clearly and this time the wiser me followed his words carefully and registered it well. Then I started reading about him on Wikipedia. Then I learnt he is an author too. In the year 2020 I spent most of my time watching him alone. While I was away from family and in lockdown in a different country, his words were nothing but comforting and also made me laugh sometimes. I would share his jokes as short videos on WhatsApp status to make others watch and laugh as well. The time I read his memoir, I had cried a lot. Watched many other's videos but it doesn't leave the impact Swamiji's does. Now I am also conniving on someday meeting him for real. But I feel scared and nervous, I know Swamiji will know me inside out at one glance. And I'm impure, with an impure mind and heart too. I don't know what to do when I meet him, even picturing it in my mind brings a lot of tears to me and I don't even know why. This community is beautiful, it's like almost each one carries a piece of him with so much respect and nurtures it daily.
So please tell me, what's it like to meet Swamiji? I don't even know when how I'll meet him, but it makes me curious about your experiences.
Jai Shri Hari.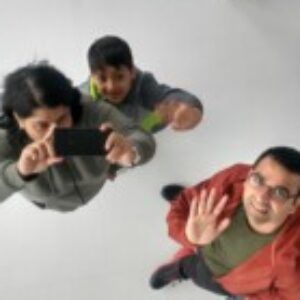 SwatiOm
replied 1 year ago
For any sincere seeker who is truly searching and thirsting for divine, meeting Swamiji is like finding all you were ever seeking for. 
I recently met Swamiji for the first time, the meeting lasted only 2 minutes yet in those two minutes with minimal words he spoke, he said all that I ever wanted to hear from him. In those 2 minutes, he accepted me wholeheartedly, with no strings attached, and forged a bond for eternity. To me, I had the darshan of pure consciousness, in human form. All I had ever read, heard, and discussed about divine, it seems all that manifested Infront of me in the form of our beloved Swamiji 🥰
And those tears that flows remembering him is the proof of his divine presence in your life. He has come to you and has already claimed your soul as he has come to me and many others and claimed all of us. We belong to him and he will be with us forever ♾️. 
Samurai Council & the road ahead
Hi Everyone,
After many hours of behind-the-scenes work, I am proud to introduce the Samurai Council! It's a special invitation for all our amazing os.me community members who have been instrumental in making this platform possible.
It's an effort to make this awesome community a core stakeholder in all platform efforts. My heartfelt thanks to Komal Om, Ravi Trivedi & Hetal Sonpal (our incredible Samurais) whose tireless efforts during testing helped make the launch successful! Get ready for more involvement with us - read up on what Samurai Council has in store here!
As always, your feedback is crucial so do let me know your thoughts on this thread.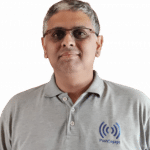 Ravi Om T
replied 2mo ago
Congratulations to the team on a fabulous new feature. Looking forward to the next stage of growth of OS.me, with even stronger participation from the community. 
Glad to be part of the Samurai team, and looking forward to welcoming many more Samurais.
---