Its an engineer's dream to get a job on campus. Whatever kind of job, just need something. It helps them have an amicable end to four years of hard labour. For some, the course might have involved taking a loan, mortgaging family's silver or father's savings or both, to get the individual the admission. That's the kind of effort which goes behind getting a seat in a reputed Engineering Institute.
Now in case our man here, fortunately, he was talented enough not to have his parents make those tall sacrifices for his admission. Not only he got the admission purely on his merit, having performed decently in the Pre Engineering Test, the fees were also pretty reasonable, so his dad did not have to actually 'break the bank' to fund his studies.
But our man was, unfortunately, unlucky, not to get a job on campus. Way back in 1996, when he graduated, the IT wave in the country had started, but was not strong enough and none of the major IT players came to their campus in Indore for hiring. But still, many of his class mates got placed in many companies, including promising, blue chip brands like Tata, LnT, etc.
Our man, ever the fighter, however was not disheartened. He had set his goals on studying further, trying for both MBA (in India)  and MS (in US) options. Appearing or various entrance tests, filling in applications, etc. took up good time at home.
However, a good samaritan friend suggested, why not try for a job, while you are applying for colleges, anyway. So our man lands in Bangalore, the Silicon Valley of India. Calls up his friend's sister, who worked in Wipro. 
Our Man meets Didi, she explains the process. There is a written test to be taken, one was happening the same day. Based on the performance in the test, one can be called for series of interview. If he makes it in the interview, job is his for keeps!.
Our man was lucky to land up at a friend's house in Koramangala, one of the upmarket suburbs of Bangalore. His friend, along with bunch of others, had got jobs in blue chip companies like Bosch and IBM. The four bedroom company Bungalow had enough space for our man. His friends, happy to hear about the Wipro experience, suggested that he apply to more companies. Next day, once the others had left for work, he had access to the newspaper. He scanned the paper for various job adds, shortlisted a few, prepared envelopes to send them his resume. After posting the resumes in the nearby post office, he decided to visit few of the prominent IT hubs in the city. 
He would walk upto the company and he had different  type of experiences:
Some place, the guy would look at his and with a wave of hand, say "Nahin hain". Our man, dressed in nice formals and holding a file of resumes in his hand, and hopes in his eyes,  looked the typical jobless engineer.
In some other cases, the guard would say, pointing to a box in the corner – "Idhar daal do" – asking him to deposit his resume in the bottomless pit, I mean box.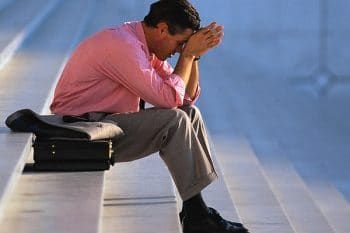 In a few cases, he was more lucky. He would be asked to sit in the visitor meeting room. The HR would meet him, scan his resume, ask a few questions and then end the conversation with a shake of hand and "We will Get back to you."For the uninitiated, the meaning of that is "We have been educated in premier schools and colleges and taught lot of good manners. We will not tell you on your face that we don't need you. Hence we will lie to you instead."
A great man is always willing to be little.
~ Ralph Waldo Emerson
The Day two of scanning newspapers, our man noticed something interesting. A Recruitment Consultant had put up a prominent advt. " Want Job, meet me." Excited by the same, our man calls up the guy and fixes an appointment for the same day.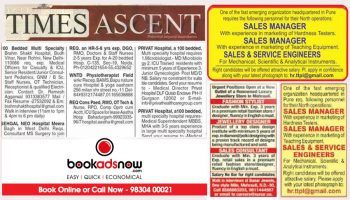 Taking a rickshaw to Jayanagar, our man lands up at an old style independent house in Jayanagar 4th block, considered to be one of the largest residential locality in Asia (do check it out guys, it was known to be so in 1997!!).  A bespectacled old gentleman opens the door and lets our man in when he gave reference to the call.
While waiting for his turn, he decides to chit-chat with the other young guy waiting before him. After exchanging pleasantries, he gets to know that he has been looking for a job for 6 months, with little luck. Just when our man was imagining where he himself would be in 6 months, he noticed the other chap change position and he crossed his right leg. As he crossed his leg, he noticed that the shoe sole, had a big hole. 
Our man was flustered, he was like this is the state of this guy in 6 months. It's just been 6 days for me. I cannot imagine myself in this shape.
The interview call from Wipro came in the next day and our man went with confidence in the three rounds and grabbed the job.
It was that day and today, after 21 years working in large technology companies of different shape and sizes (including 11 glorious years in Wipro), our man, to this day, remembers that visit to the consultant. Its that moment which keeps him humble, grounded and really value/appreciate what he has and never look down on the less fortunate.
Humility is not thinking less of yourself, its thinking of yourself less
– C.S. Lewis
For those who might not have guessed, our Man is none other than yours truly. And each of my 30 guest lectures at prominent B schools in last few years, I start with this story. To ensure that while I am on a pedestal, I still stay grounded.
---