Namastey!
I wish everyone a very happy Dusserah. May Mother Durga bless each one of us and take us towards the light from the darkness. My humble salutations to our Beloved Master. He is our saviour. Yesterday was Maha Navami. As I was walking through the shops I came across a juice shop. I saw a woman standing there with her kid in her arms and she was begging. At first, I avoided her. But in one moment I could see that she is a young woman. But due to hunger, her face was dry and weak. Her clothes were also very dirty. It was around noon and the sun was also high.
Suddenly I decided that I should give her the juice. I showed my hand to her and said in silence, to stay there and to wait. Then I went to the juice corner and ordered one glass of juice. The man immediately gave me one and I handed it to her. I saw her kid then. It was a boy of hardly 3 to 4 years. Due to a cold, his nose was running. The mother passed the juice to the child. The kid was so hungry, he snatched it from his mother and tried to drink. The woman was not able to drink the juice and rather gave it to the child.  I told her to wait and to make him drink that slowly and that I will give her another glass. Then I ordered another glass and gave it to her. She drank it in peace. I could see the satisfaction on her face. She was emotional. But beyond that I was not that able to help her. I gave her some money and took a parcel of juice for my mother and came back home. While returning I felt like crying. I use to think in this vast creation of God everything is there where it should be, Swamiji's voice and talks were echoing in my head. Everything is complete. I am complete, you are complete. Then why is this restlessness in my head? Why the pain and suffering? what will happen to that woman and the kid? Why does everything seem incomplete? I, too, was emotional. Why does Mother nature suffer in Her individual form? Sometimes everything seems so weird. Yet sometimes everything is simple. After that, I thought for some time about the woman and her kid. I also prayed for their safety. I wish she could.
Am I feeding my ego here by sharing this deed I did? Maybe, yes. Almost everything is related to our ego. Very rarely do we do something that doesn't have a single desire. Even wanting to see God in form is also a desire. Thankfully, this desire is pure like a child, like a newborn ….Life is simple, and also sometimes harsh. Recently, I am experiencing some unwanted behaviour from one of the superficial producers. He does not behave properly. So I told his assistant that, since his words are hurtful and unkind, that I am not going to talk to him ever again and I am not also taking his phone calls. It created anger within him. But I am also stubborn. Let us see.                                                                              
Last but not least, God is protecting me, and Swamiji's love and blessings are there. I know they will lead me to light and power. They will enlighten me so that I can merge in with my Guru. He is preparing me. 
Killing my ego and developing my wisdom, a lot has to be done, a lot has to change. I am grateful to my master. Become my breath, love you… My salutations at your lotus feet. Please make me pure and divine.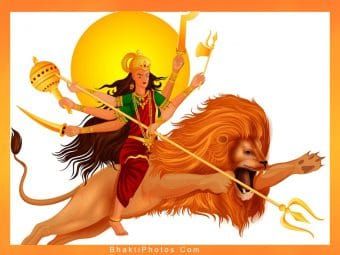 ---