Billu and Pinki were eagerly awaiting for their Papa to return home. Their papa, Ram Prasad, worked as a security guard at a prominent hotel in the city of Bhilwara. It was a ritual every summer, the family would go to their native, Shimla. With temperature in Bhilwara soaring into late forties in peak summer, it would be unbearable to spend those two months at home. 
As Ram Prasad came home that day, he ignored the questioning glances of the kids, even as they eagerly took his lunch box from him. The kids didn't notice the box was full. He straight away went into his room and motioned his wife Kamla to come in. Bringing a cup of tea with her, Kamla joined him in the room. The news was not good. With continued decline in business since the lockdown in 2020, the hotel had decided to downsize the security staff and he had been relieved of his service. He had to now look for another job and the summer trip would have to be cancelled.
Over dinner, Kamla gave some silly reason for the cancellation, the kids were not convinced. They were not happy about the change in plan: They had told all their friends about it, what will they tell them now ? What they did know was  that this was not the time to throw tantrums and upset their Papa.They quietly finished their dinner.
The next day, as their friends and neighbours started announcing their plans for summer break, the feeling started to sink in. They would not be going anywhere and they will not have many people for company here either. The city Railway station was close to their house and they would often go there to buy candy or nuts. As Billu was paying the vendor for the pack of nuts, Pinki tugged his arm with excitement. She said "Look Billu, there are so many people coming to catch the train and waiting in this heat and there is nothing for them to quench their thirst with." Billu, just 9 years old, did not grasp what his older sister was hinting at. He just shrugged and said "So what?".  "Don't you get it? We can set up a Shikanji stand at the station. People will love to have cool Shikanji in this hot weather and we can make some good money through it." An excited Pinki replied.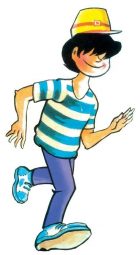 With Billu convinced that this sounded better than playing boring games with her sister all through summer, they both went back home to tell their Mom about the plan. Kamla, always the encouraging types, agreed to help, but the condition was that Ram Prasad was not supposed to know. As he would not like his kids going out and doing work. So the Shikanji Stand became their secret project for summer. Kamla would make the shikanji in the morning and pour it in two large steel jars that the kids would take to the station with paper cups. Both of them would sit on either side of the platform, offering Shikanji to the passengers. 
As the days passed, their Shikanji stand became very popular in the small city of Bhilwara. Almost all their friends and the families, travelling for  summer, had tasted their Shikanji and praised them for it. They had now accumulated a small amount of money that they gave to Kamla.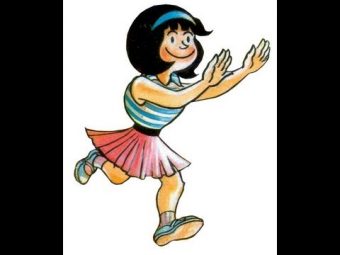 A fortnight later, when they were at the station, an old gentleman and his wife reached the station. The man looked dehydrated and exhausted and the lady was frantically looking for anyone to help with some water. Pinki noticed them and urged Billu to go and help them with some Shikanji. The old man gladly had the Shikanji and profusely thanked the children. Apparently, he was a sick and was going to Mumbai for his treatment. He enquired about the kids and his father. When he came to know that Ram Prasad had been an employee at his hotel, he was quite embarrassed. He realised that the kids did not know about Ram Prasad's work termination, so he kept quiet, and mumbled something to his wife. As they settled into their train seat, she called the hotel manager and gave the phone to the man. 
At the end of the day, as the kids trudged their way back home, they were tired. It had been more than a month of selling Shikanji and they had little else to do this vacation. As they reached home, Kamla had a wide smile on her face as she opened the door and hugged both of them tightly. Pinki and Billu looked at each other in puzzlement. Then Ram Prasad emerged from his room and informed them that they can finally go for their summer vacation. The Hotel manager called an hour earlier and informed that the owner was very impressed with his children who had offered a glass of Shikanji at the railway station. Ram Prasad's shock about  his children working at the railway station was overshadowed by the news that he had got his job back. 
Kamla proceeded with the kids to the Railway Station the next day morning and Ram Prasad bid them good bye, promising to join them in 3 weeks time. Thus a small summer project of the Shikanji Stand by his kids had got Ram Prasad his job back. !
---