Long long ago, during the time of samudra manthan, mahadev had drunk halahal(poison) to protect the whole universe. While he was drinking the poison few drops of it had fallen into the ocean. After few years these drops of halahal turned into demons and started torturing all the people.
They were killing people with no reason, they were destroying their houses. Mahadev could not see this and he thought of leaving his trishul on the earth which would cause pralaya and everything would be washed  away and there will be no problem. But the problem was that the trishul would not only destroy the demons but it would destroy the whole earth.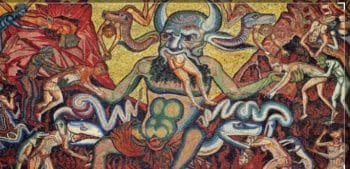 Lord Brahma and lord Vishnu also agreed to this. Mahadev was about leave his trishul on the earth but devi Lakshmi, devi saraswati and devi kali(Parvathi) stopped him. They requested mahadev not to leave his trishul because all the people of the earth were like thier own children. They promised mahadev that they will create a new devi who would destroy all the evil power without killing anyone or torturing anyone. Mahadev agreed.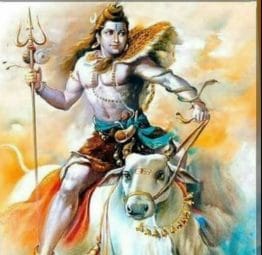 So devi Lakshmi, devi saraswati and devi kali merged all their energies and created vaishno devi. Vaishno devi was born to King ratnagar Sagar and queen samriddhi. They did not have children from many years so the tridevis chose them as parents of vaishno devi.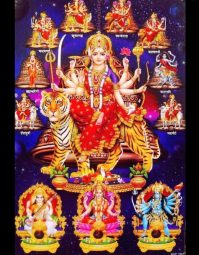 Later when she was ten years old all tridevis ( devi Lakshmi, devi saraswati and devi kali) themselves educated her. At her childhood itself she gave up everything and went into a cave to meditate. After many years she attained enlightenment. She was successful in destroying all the evil power without violence.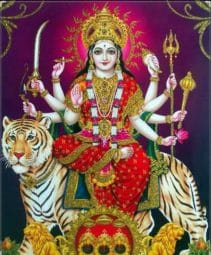 Everybody called her matarani. She was always helping all the devotees who were in need and corrected those who were going in wrong direction. She sits on a lion. Once when she was small devi kali gifted her that lion. Mata vaishno devi is the most ardent devotee of lord Vishnu.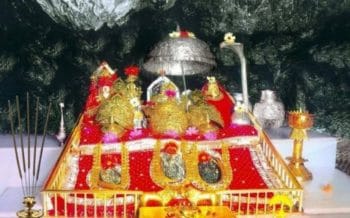 So this was the story of jag Janani matha vaishno devi in brief. Please let me known in the comment which story you all want me to write in my next post. Until then stay safe and happy.
Jai mata di!!
Jai sri hari!!🙏
---