Year 2007 – as I sat in the waiting room chair in a hospital in Kolkata where my father was rushed in for his treatment, a visitor came up to me to give me a calendar size picture of Shirdi Sai Baba. I remember him telling me that he had got it from Shirdi. 14 years ahead, when I look back, I know that my father had chosen to introduce me to spirituality before he left me in this lifetime. Through these 14 years, many experiences and the immense faith in Sai has brought in a realisation that there is something beyond in this universe which an ordinary human being like me cannot perceive.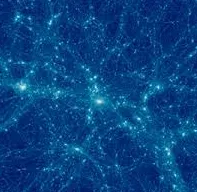 Year 2022 – then comes another experience this year – how I got a glimpse of Swamiji. That is a story which I will love to share on this beautiful platform another day. The darshan of Swamiji brought with it peace and a realisation yet again that I am secure. I am loved.
However, I am sure none happened by coincidence. How can there be coincidence when the thread is in His hands? The Creator creates and designs the pattern of our destiny through His cosmic weave.
Every time I look at a beautiful saree and think of the weaver who has painstakingly worked for hours in weaving the pattern, I cannot stop myself from drawing an analogy between the weaver and the Creator. Both weave beautiful designs for us – one is a human like me who weaves on a saree that I wear to look good on a special occasion and the Other is my creator who weaves on my life's canvas to bring me a step closer to the Divine.
The comparison may sound so mismatched, yet I do not know why I have this thought every time I hold a saree in my hand.
Om Sai Ram
Jai Shri Hari
---