Third time in 20 mins, Preeti pressed the snooze button on her phone. It was 4:40am. Without success, she had tried to convince her boss to avoid this day trip to Bangalore. Jumping off the bed, she tied her hair and rushed to the bathroom. After brushing and a quick shower, she stepped into the walk-in closet and selected the white suit ironed by the maid last night. Glancing at the phone, she realized that she was late to call Uber. Luckily she found one just 5 mins away. She hoped to reach Terminal T3 by 6am, just in time for the 7am Air India Flight.
On the way out, she nudged the maid and reminded her to prepare tiffin and get the kids ready on time. Hubby Peyush had a client dinner last night and returned late, long after she had fallen asleep. Fortunately, he would have time to drop the kids to the bus stop. As she would be landing back in Delhi only by 11 pm, she would not be seeing any of them today. In 11 years of grueling work life, though this was not uncommon, days like these do sadden her. With the advent of video chatting and smartphones, it was easy to stay connected, especially with her 13-year-old Anvita. However, Ahaan, her 5-year-old cries in her absence.
As she rushed off the elevator, the Maruti Swift Uber rolled into the Lobby. Getting into the cab, she realised she forgot the power-bank. She quickly switched the phone to battery saving mode. She mentally noted that she would need 2 hours charge on the drive from Bangalore airport to reach her office in Koramangala. With the unpredictable traffic of Bangalore, she could just only pray that she would be in time for the 11 AM kick-off meeting.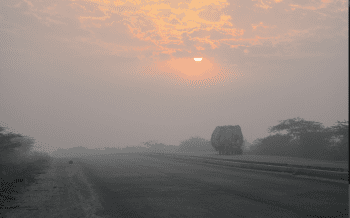 As the cab sped off on Golf Course Road she could see the first few rays of sun streaking through the clouds beyond the Pahadi Rasta. The typically dusty and noisy part of the city had a quaint feel in the morning. Putting on a soft Arijit song on Saavn, she noted the string of messages on WhatsApp overnight. She had again missed talking to Mom in Chandigarh. She wanted to finalise their visit to Delhi in Summers. Having gone back and forth on their own Hong Kong vacation, she was still not sure what dates to suggest. Her School friends were making plans for a girls trip to Goa. It had taken her 4 months to convince Peyush for her to go. Now she was just hoping the plan is finalised before someone decides to back out!!
As she glanced in the rear-view mirror, she realized that in all this frenzy, she had forgotten to put on her makeup. The constant juggling between home and work did all it could to accentuate the age-signs on her once-flawless skin. She quickly rummaged through her handbag and let out a huge sigh of relief on finding her compact, kohl and the natural lipstick. Ignoring the stares of the driver, she diligently and carefully completed her makeup ritual. She made a mental note to herself to go only for Mac and dump her current brand of cosmetics. After all, she earned enough to give herself small treats like this.
As the cab eased into the departure section of the airport, she got off and moved towards Gate 3. The airport was less crowded and she was lucky not to have a long queue at the security gate. Grabbing her Boarding pass, she moved quickly towards the security check. As she placed her laptop back in the bag, she noticed a distinctly familiar face approaching the security gate on the other side. Rahul was in the same MBA batch, though different courses in Narsee Monjee. 12 years old bittersweet memories came rushing to her.
Beautiful moments with Rahul in summer internship at Airtel in Delhi, those stolen glances and those secret meetings at the fire exit. Her heartbeat shot up as she picked her bag from the security aisle and Rahul walked towards her. "Control yourself: you are no longer the same 24-year old " rebuked her brain, and Preeti became conscious of rush of passengers moving away from the security gate. He had a shy smile on his face as they exchanged greetings. He was always the shy type and took the time to open up. As they picked bags and moved forward, Rahul mentioned that he is headed to Mumbai for an urgent board meeting. As both had to rush towards their flight, Rahul suggested they stay in touch and asked her for her number. Having exchanged the missed call, Preeti glanced at the boarding pass and her face dropped when she looked at the Gate, no. 52 !! "Do they really need so many gates?? " She exclaimed. Having received many awards for the impressive infrastructure, she failed to understand how the Airport management could not do a better job of the gate allocation.
Being among the very last to reach the gate, she quickly proceeded to board the aircraft. Fortunately, the flight was on time. As she was getting in, she noticed that they were offloading baggage of a couple, who had failed to report to the gate. Proceeding to seat no 24A, her last wish before take-off, was a vacant middle seat next to her. But, it was not her lucky day, as she noticed the overweight gentleman twitching in 24B, trying to snuggle his huge torso into the small seat. Handing over her jacket to the Air hostess, she settled down into her seat and put on the wireless JBL headphones she had picked up from the airport last time.
Flight took off on time and Preeti quickly feel asleep, listening to her favourite Bollywood playlist. About an hour into the flight, she woke up suddenly, with a strong noise around her. To her dismay, Mr Fatso was snoring his way to glory. Having adjusted to almost absent armrest, she was anyway having a tough time, but the snoring noise was hard to ignore. She called for the flight steward, who nudged the man to take control of his noisy engine. The steward came forth and offered her the meal plate, as she was sleeping when they were serving others. As she dug into the idli soaked in cold sambhar, she realised how the state of the food on the national carrier was no different from its fate in its selloff process. Some things just refused to change. Over the years, Air India hand been consistently inconsistent when it came to meal on board.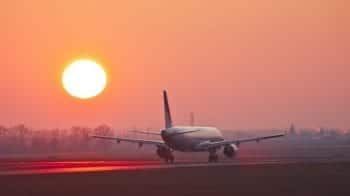 As the flight touched down into the erstwhile Garden City, she noted that for the first time in the day she was lucky as the flight had landed 15 minutes ahead of schedule. As she switched on her phone, the barrage of beeps from SMS, WhatsApp messages and infinite notifications from various apps made the phone shake almost infinitely. She was about to click on the Uber App, when she noted there was message from an unknown no. It was from Rahul and he suggested meeting up for coffee later in the week. Hmm, she finally felt the day really might turn out to be lot better, than what she had feared when she woke up. As she walked out of the airport, the distinct smell of warm Idli and warm Sambhar from the string of restaurants was hard to miss. Going past the endless queue of drivers with pick up signs in sparkling white uniforms, Preeti moved towards the Uber pick-up zone, hoping for a good day in Namma Bengaluru.
---