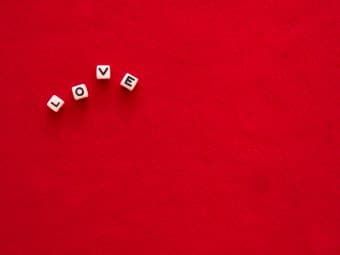 Hara Hara Mahadeva 🙏
"My dear Love, 
How are you? I know you are doing your magic upon this Universe. 
Love, have you ever craved for love? I know, I sound crazy but I am not. 
When you are with me, I forget the world around me. I see only " U"
Why did you leave me? I have been searching for you since million years. 
You don't have heart to become one, that's why you don't know the feeling of bleeding lonely heart. 
I don't know why I feel pain in heart when I miss you alot.  Love, you always give me pain only. Don't you love me? Or are you taking me for granted? 
I am sincere to you, my feelings towards you are true. 
U have been so harsh to me that u ignored my tears for you. 
What is my mistake? Is it paying utmost attention to you? Or Is it craving for pure love ❤? 
Oh ❤ Love, 
Your experience makes the whole world beautiful, 
Your experience brings a new life into this world, 
Your experience delivers love vibrations into the world, 
Your experience inspires nature to smile and shine. 
Give me a mesmerizing hug and let me vanish in that warmth, 
Give me a memorable kiss and let me dissolve in that antigravity pulling in my body nerves, 
Let me look at you to remember you forever, 
Let me always think about being together forever, 
Gently hold my hand and sit together on smooth green grass, 
See the sunrise and sunset together on seashore, 
Get wet our feet by seashore tides together on full moon🌕 night, 
Loads of things to do with you, my Love❤. 
Please come and never leave me. 
Paramaatma, I Love you❤ sooo much. This love letter is dedicated to you paramaatma, my love❤. 
"Sarvam Paramaatma Arpanam"
---