You will find in Vrndavana still — still you will find — people are all
automatically Krsna conscious. Eighty-four, curasi krosa, about 160 miles'
area. So they are Krsna conscious naturally. And if you go to Vrndavana,
this area, wherever you go, you will feel Krsna consciousness. So the
example of purity is still there. And what to speak of in the original
Vrndavana?
So from Srimad-Bhagavatam you will find the vrndavana-lila — the cowherds
boys and the cows, the calves, the trees, the plants, the flowers, the
water. The description is there that everyone is Krsna conscious. They do
not know that Krsna is the Supreme Personality of Godhead. They do not know
it; neither they care to know it. What is Supreme Personality of Godhead,
what is Brahman, what is Paramatma, they do not care to know these things.
But they have unalloyed, unflinching love for Krsna. This is Krsna
consciousness. Yasodamayi is seeing wonderful things in Krsna, but she never
thinks that "Here is the Supreme Personality of Godhead, Krsna." She thinks
that "Krsna is my child. This wonderful thing has happened due to
Providence." She thinks that "The Supreme Lord, or the Absolute Truth, is
different, and here Krsna is my child."
—————————————–
From Srila Prabhupada's lecture on Srimad-Bhagavatam 3.26.22 — December 31,
1974, Bombay
Related Q&A
Your Most Rewarding Relationship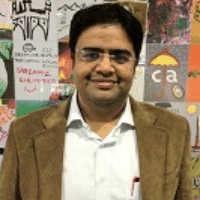 AkshayOm
asked in Relationships 1 year ago
Except for your relationship with Swami or your immediate family, what relationship do you enjoy most in your life and why?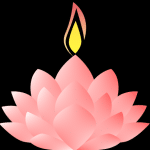 Sri Devi
replied 1 year ago
Last night, I went to bed pondering upon your question. I had a dream in which I was standing in the middle and everyone else was standing in a circle around me. 
On one side of the circle was Swami. On another side were Sridhar & Rishi. Yet another side had my parents. Then, you were there. Also a few more people (some even from osme).
I looked towards Swami for an answer. He gave me the stern look of a strict master! It felt like he was asking - Why is this question taking you so long to answer? This should be a no-brainer even if Swami and your immediate family were included.
Confused, I turned to one more empty side of the circle. The Divine Mother was standing there. Radiant and in all her glory. Without wasting a second, I ran to her and fell at her feet.
When I woke up this morning, my answer was crystal clear - Even if Swami and my immediate family were included, my most rewarding relationship is with THE DIVINE MOTHER.
Your profound question gave me so much! Loads of love (expressed in words) from you and Ruchika. Love from Sridhar, Rishi, and my parents even in my dream. The warmth of my lovely brother Akshay and the wonderful support of many from my sweet osme family. Not ending there, I also got a visit from my beloved Swami. Above all, the Divine Mother gave me refuge at her feet.
May the Divine Mother bless you and your family immensely for the joy you have given me. Infinite Pranaam to you, my Bhai. Infinite Pranaam! 🙏🏼🙏🏼🙏🏼🙏🏼
How to convince your parents that you don't wanna marry?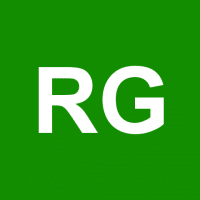 Ruchika G
asked in Relationships 11mo ago
How to convince your parents that you don't wanna marry?
A
replied 11mo ago
Hi Ruchika,
I hope I am able to help in someway to organize your thoughts around this issue. I assume that you are asking this because a marriage proposal maybe on the cards in the near future?  In these matters, one set of recommendations unfortunately won't suit all, because every family is unique and the right solution is often found only once you understand the family dynamics and circumstances fully and clearly. So my recommendation will be a little general but hopefully still carry some meaning in helping you organize your thoughts. Here are a few questions that you can first ask yourself to clarify your thoughts on this for yourself before you get a chance to discuss with your family:
[This is all just just for you and your eyes only. No one else gets to see it. So do it when you have some time alone]
1. Why do you wish to not marry? List some of the top reasons for yourself.
There could be a thousand reasons, but listing the top reasons will allow you the mental clarity to look at your reasons in front of you and not inside your head where things can become fuzzy very fast.
2. Do you wish to never marry or is it a time bound resistance? i.e. maybe you wish to continue your education for a few years, hold a job and then perhaps marry??---Again, list your answers for you to reflect on.
3. If you never wish to marry, then do you have a plan to be financially Independent so that your parents won't worry about your future? [Here its also helpful to look at the situation from their viewpoint and understand where their true concerns lie. Its possible that behind their recommendation for marriage lies love and genuine care for your future]. Understanding where they are coming from, will help you nevertheless gain more clarity to make the best decision for you.
4. Is there something about marriage fundamentally that scares you at some level? [I do agree that marriage is not for everyone and no marriage is a cake walk, how ever where there is challenge, also lies opportunity for growth and happiness].
If your parents are reasonable people who will listen to their child with an open mind, then perhaps once your mind has some clarity on some of the questions I raised above, you can have an open chat with them? Most reasonable people if they hear a well-reasoned argument will be open to listening to it at least. However, if they still insist that you must get married, then perhaps you can ask for some more time before you commit? Once you put time in-between you and the marriage, there is at least a bit of breathing room for more reflection and getting more solutions. 
Hope this helps 🙂 Feel better!
Why do people get married, when for most, it brings more pain than joy?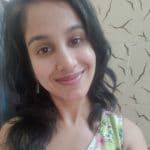 Aparna S
asked in Relationships 7mo ago
I know Ma Sri Devi Om has written a post on how your family or partner has got nothing to do with your spiritual journey. But I am really curious why do we still marry, when some of us may not even be fully inclined towards leading a married life?
I know my father used to tell me that even for you to be liberated, marriage is necessary. But I don't quite understand how is it so? I feel I have become only more bitter and sad after marrying. And my life has changed inside out. No jokes. It's not to say that my people are bad, no, they're not.But their ways are too different from mine and I sometimes can't cope with things they say or do. My idea of a marriage - as portrayed by the kind of friends I had was more of living a happy life (now with a partner), where the other person cares deeply about you, like almost reads your mind and knows your heart, full of travel and going on adventure trips etc and I cannot get myself to explain how sad I feel that mine is nowhere close to it. And for most women it is like that, why then do we still repeat the cycle ? - get married - raise children - get them married - oh and if it's a girl child you get married - also see them lose they joy and freedom.
On a lighter note, I was seriously considering becoming an ascetic a few months before my marriage, but you know.. I love to safar (suffer) :p
For people who didn't get the joke, go watch this now and laugh it out 😀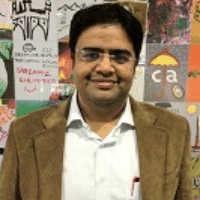 AkshayOm
replied 7mo ago
Om Sri Hari Aparna, most people marry because they see everyone around them marrying someone, and it's too painful not to fit in. Our parents and, to an extent, we are deeply conditioned to follow the herd.
I have a very happy married life, but we both put in a lot of effort to make it work. I have always believed my personal happiness is my responsibility. I have followed the same rule for my wife. She has always believed housework is a shared responsibility, and I have learned that from her. I have never expected her to take permission for anything, and she trusts me completely when it comes to character.
The only advice I can give you is, please start chanting a mantra whenever you get time. The spiritual confidence will translate to intellectual and physical confidence to share your views and get more mindshare at home.
Loved this video by a modern-day philosopher.
https://youtu.be/sPOuIyEJnbE
How to be smart with the world and at the same time be innocent at heart?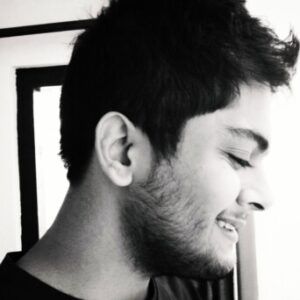 Nalin Om
asked in Relationships 9mo ago
How to be smart with the world and at the same time be innocent at heart?
A
replied 9mo ago
Nalin, according to my understanding the answer to your question boils down to one word. INTEGRITY. When you live your life day to day with absolute personal integrity within yourself, you will find that sense of innocence coming back to you. Innocence is not to be confused with being naive. To be innocent simply means to be in a state of purity, being uncorrupted. An integrated being will naturally be uncorrupted and free of guilt.
Unfortunately most people in order to succeed in life (as we know it in the present world), end up making a lot of compromises to their personal integrity within themselves and hence get into conflict within themselves and this conflict is what saps people of joy and authentic self expression. How do you start to live with complete integrity in today's world? This is where each person has to do a bit of reflection and determine for themselves what price are we willing to pay for attaining that state of material success in the world? If in the process of winning the rate race you end up becoming a rat, then I personally feel it is too steep a price to pay. When you finally decide that you will live strictly in accordance with your own internal moral compass (to state it differently, your personal dharma), then the world will realign itself slowly and start to reflect a new reality to you. But for that to happen, consistency is key. If you follow your own inner voice diligently, you will find day by day your inner strength and all the qualities that make you special and unique grow in their expression and you will once again exude that childlike innocence around you at the same time your intellect will also be sharp. Being innocent doesn't mean gullible or childish...Its a powerful state of being. Hope this helps 🙂
Do you enjoy social interactions?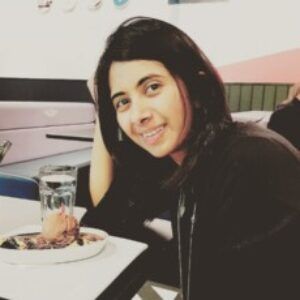 Komal Om
asked in Relationships 8mo ago
This one is for fun!
I personally don't like physical social interactions much, although I did enjoy them a few years ago. Quiet time seems more appealing now:D What about you?
Do you enjoy social interactions?
If no, did you use to enjoy social interactions before? Do you feel that your preferences are changing as you progress spiritually?
Looking forward to reading your answers:)
Hemanya V
replied 8mo ago
Very occasionally. Tbh, I'm more of the person that goes around wearing a shirt that says, "Ew, people." No offence to anyone.
But if it's with the right kinda people- like the Swamily or my family or very close friends, I don't mind it- I enjoy it. Anyone else? No thanks. Sorry!
---